Religious countries likely to perform worse in science and maths, study finds
Research also finds women generally more religious than men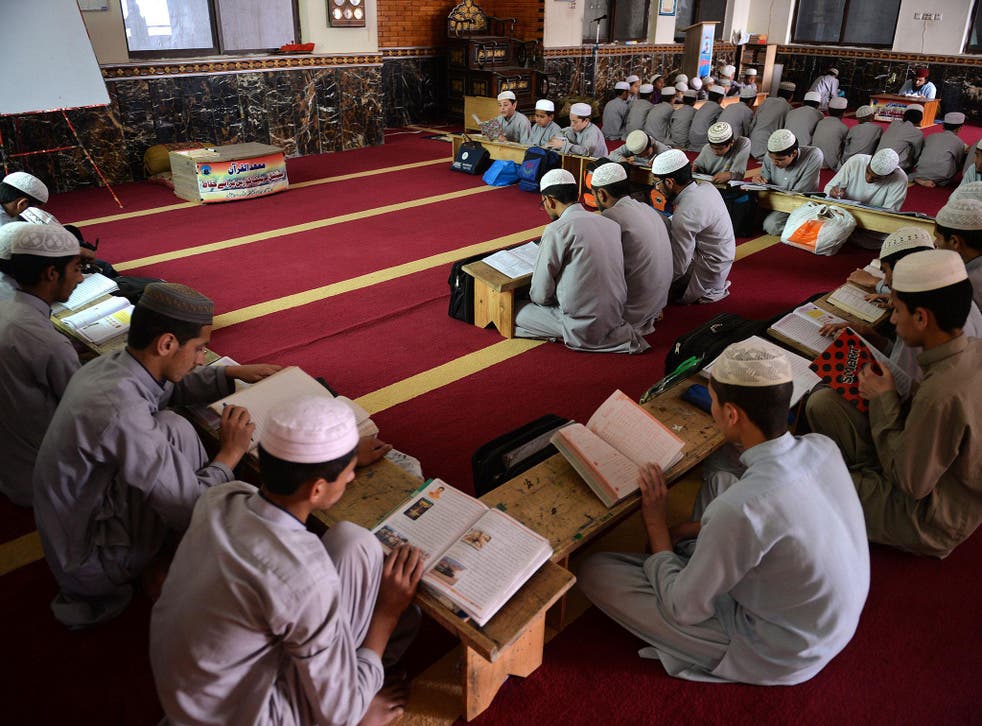 Students in religious countries are likely to perform worse in science and maths than their more agnostic or atheist counterparts, new research has found.
"Countries that are more religious score lower in educational performance," the study's co-author, Professor Gijsbert Stoet, told The Independent.
As a result he advised that "governments that might be able to raise educational standards and so standards of living by keeping religion out of schools and out of educational policy-making."
The joint research by academics at Leeds Beckett University, where the psychology professor is based, and the University of Missouri, found there was a "strong" negative correlation between time spent on religious education in secondary schools and overall performance.
Their findings, published in the academic journal Intelligence, ranked 82 countries by their "religiosity score" on a scale of zero to 10 and looked at databases from the last decade to assess academic performance.
The rankings placed the Czech Republic, Japan, Estonia, Sweden and Norway as the most secular in terms of in-school religiosity. The United Kingdom fell into 14th place.
Jordan, Yemen, Egypt, Indonesia and Qatar meanwhile, were found to be the most religious countries.
Professor Stoet and Dr David Geary combined data from the Programme for International Student Assessment (PISA) and Trends in International Mathematics and Science Study (TIMSS) to assess educational performance scores.
The pair then measured religiosity using the World Values Survey and the European Social Survey.
Their findings suggested students in countries of high religiosity may score low on science results because of the incompatibility between evolution and traditional beliefs.
Professor Stoet described Saudi Arabia, ranked in 72nd place for religiosity but with a Mathematics score of -1.8 in 2004, as a fitting example.
The Gulf kingdom is not battling through any civil conflicts and boasts free education, but devotes hours each week to faith-based education.
Philip Hammond defends his maiden Budget
The surveys however did not ask students directly about religion and so Prof Stoet was keen to stress that a direct cause and effect cannot be established.
He believes schools should still teach religion and sees merit in biblical stories being taught, but he said he believed that time should not be devoted to teaching on how to practice faith.
"I personally think that schools should be secular because we see there is a link between religion and education and I think it would be a benefit for the school system to free up their time to concentrate on science and maths," said Professor Stoet, a self declared atheist from the Netherlands.
"Schools should teach about religion but I don't think they should teach faith issues."
He added that he was "convinced" there are good faith schools, including in the UK, but that teaching faith "should be very minimal".
The study also found women are generally more religious than men.
"Whilst it is already known that faith schooling leads to segregation of communities, it is now also clear that religiosity is actually directly associated with lower performance," Professor Stoet said.
"Even though the exact mechanisms need to be studied further, my advice for policy makers is to keep education and religion separate and take a secular approach to education and educational policy."
Their findings come shortly after British teachers reacted furiously to Chancellor Philip Hammond's budget pledge to give another £320 million for free schools, including faith-based institutions.
Register for free to continue reading
Registration is a free and easy way to support our truly independent journalism
By registering, you will also enjoy limited access to Premium articles, exclusive newsletters, commenting, and virtual events with our leading journalists
Already have an account? sign in
Register for free to continue reading
Registration is a free and easy way to support our truly independent journalism
By registering, you will also enjoy limited access to Premium articles, exclusive newsletters, commenting, and virtual events with our leading journalists
Already have an account? sign in
Join our new commenting forum
Join thought-provoking conversations, follow other Independent readers and see their replies