Government 'leaked details from major rendition report to distract from criticism', says senior MP
'These are not the government's reports to trail or leak as they wish,' states Dominic Grieve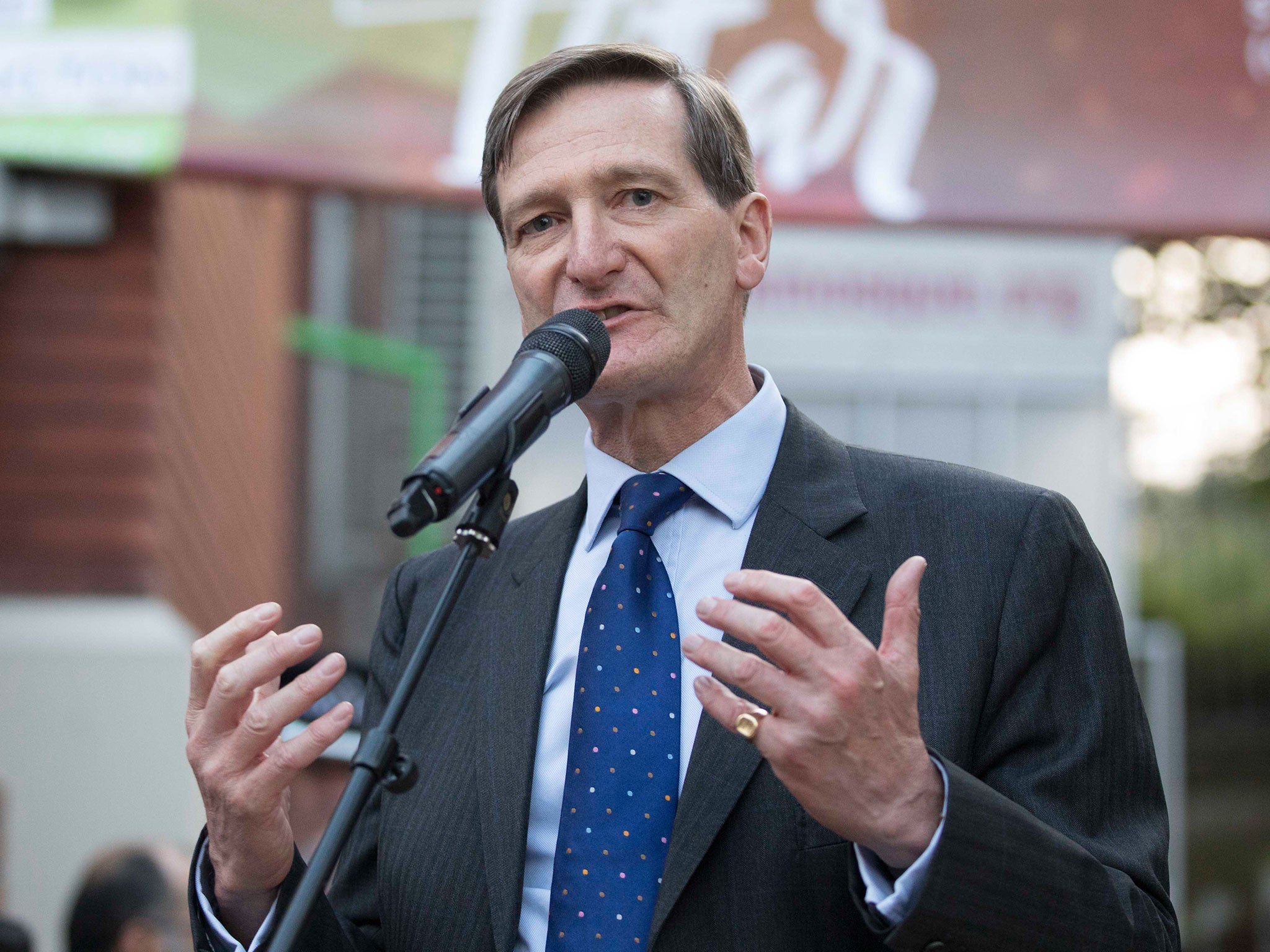 A powerful Commons committee behind a report on rendition due to be published this week has accused Theresa May's government of leaking details from the document to "draw the sting" from strong criticism it is believed to contain about British policy on arrest and torture of terrorist suspects.
Members of the Intelligence and Security Committee believe that claims which have emerged that the US administration censored the report came from the British government in an attempt to divert attention from the UK's culpability in rendition.
The report, in two parts, was sent to Downing Street on 10 May. In a highly unusual move the committee chairman, Dominic Grieve, spoke about the document before its publication.
He said: "I find it unacceptable that the government has briefed the media on our reports before they are published. These are not the government's reports to trail or leak as they wish.
"The government is, exceptionally, given sight of the reports ahead of publication so that they can check there is nothing in them which could harm UK national security.
"The draft reports should have been kept on an exceptionally tight distribution within the government. It appears that procedure has been abused in order to leak details of the reports, so as to draw the sting on Thursday."
It has been claimed that the Trump administration had demanded that certain information about joint and American operations should be deleted from the final draft of the report. Mr Grieve said: "I am – exceptionally – making a comment ahead of the publication of the report because I believe that otherwise we risk attention being distracted from the key headlines in those reports."
Mr Grieve continued: "The committee has agreed to redact just one word in over 300 pages to meet a US security concern. On Thursday I will happily point you to where those asterisks are in the report and you can see for yourself that it is not a central issue, nor a controversial issue.
"The committee does not agree to redact material in its reports on the grounds of embarrassment to anyone. So I can assure you that the US has not made wholesale redactions to the reports, as suggested. I believe that the report makes a very strong statement, and I hope that attention will be rightly focused on that and there will be no further attempts to distract from it."
Attorney general apologises on behalf of Theresa May to Libyan man who was tortured after MI6 helped with his kidnapping
It is believed that the report will recommend major changes in operations by Britain's intelligence and security services abroad and greater scrutiny and acceptance of responsibility by ministers of the activities of the officers. It is also expected to criticise Downing Street blocking interviews with individual officers and insisting that only very senior staff would be allowed to talk to the committee.
An original inquiry into rendition was ordered by David Cameron soon after he became prime minister in 2010 amid demands for examination of collusion in abuse between Tony Blair's government and George W Bush's administration during the war on terror following the 9/11 attacks.
Mr Cameron told the Commons that he was "determined to get to the bottom of what happened" and dismissed Labour's stance, declaring: "I do not think for a moment that we should believe that the ISC should be doing this piece of work."
The investigation, carried out by retired High Court judge Sir Peter Gibson, would, said the then-prime minister, be "short and sharp".
Sir Peter concluded that British intelligence officers were instructed by their superiors not to interfere in torture of prisoners by US agents. His interim report, 540 pages long, was sent to Downing Street where it was eventually published in December 2013. The inquiry was then sent to the ISC for review and completion.
The human rights group Reprieve called for a public inquiry into rendition. It said in a statement: "In order to get to the truth and maintain public confidence, there must be an inquiry that meets the basic test of independence from government and which has the powers and scope necessary to ensure all appropriate evidence is examined.
"The chairperson should have absolute discretion over whether hearings are public and whether any redactions are made to the final report. The inquiry should have full legal powers to compel the production of evidence."
Join our commenting forum
Join thought-provoking conversations, follow other Independent readers and see their replies