Rent out your driveways, Eric Pickles tells homeowners as he vows to clamp down on 'parking tax'
Communities Secretary argues renting out spaces can help households increase their income 
Heather Saul
Saturday 03 August 2013 10:13 Comments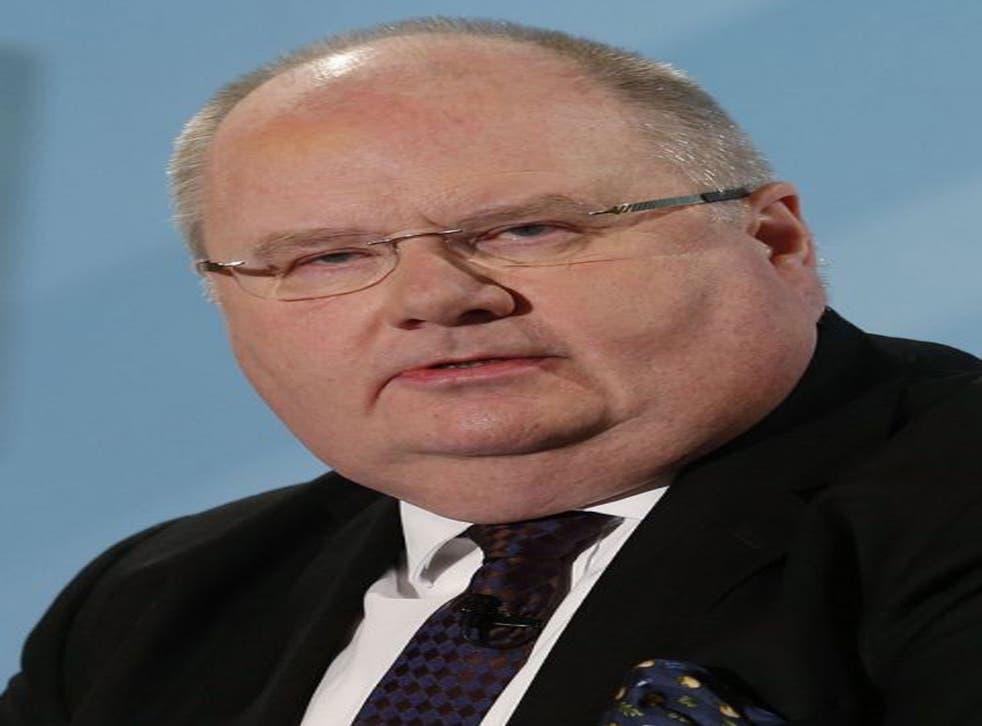 Eric Pickles is backing motorists who rent out their driveways and parking spaces, arguing that local authorities should be welcoming "common-sense" ways for families to make "spare cash".
New government guidelines will back people who rent out their parking spaces to other motorists after reports emerged of officials threatening fines to those who had not sought parking permission prior to advertising their space.
Councils have been reportedly threatening fines of up to £20,000 if the homeowners do not apply for planning permission for "change of use", which costs £385.
The Communities Secretary vowed to clamp down on a "back-door parking tax" to allow residents to rent out a parking space for a single car.
Households have been using internet "matching sites" to rent out their unused space, which Mr Pickles argued provides cheaper parking spaces and takes pressure away from on street parking in heavily congested areas.
Anthony Eskinazi, founder of online parking marketplace ParkatmyHouse, which matches drivers to home and business owners with available parking spaces, said: "We welcome the comments from Mr Pickles, which provide a common- sense approach to the issue of parking.
"Drivers should not be at the mercy of vast parking charges and minimal parking spaces. Parking should be no different to all other services where those who shop around can find the best deals.
"Often drivers feel powerless, but by choosing an alternative to council parking, drivers can demonstrate to councils that they won't stand for inflated prices and poor choice."
The practice has also been recognised by financial experts as a way of households increasing their monthly income.
In a statement, Mr Pickles said: "Councils should be welcoming common sense ways that help hard-working people park easier and cheaply and for families to make some spare cash.
"Councils shouldn't be interfering in an honest activity that causes no harm to others, unless there are serious concerns. Parking charges and fines are not a cash cow for town halls.
"This government is standing up against the town hall parking bullies and over-zealous parking enforcement."
The move was welcomed by car and motorway groups. AA president Edmund King said: "It is better to get cars off the road to keep traffic flowing. If driveways are empty during the day, it seems sensible to let their owners rent them out.
"Local authorities make enough money out of parking and this may help to bring people back to the high street. However, the most successful driveways for rent tend to be close to railway stations, airports, football grounds or concert venues.
"Cars are parked up for 95 per cent of their time so if we can get more cars parked off-road it has to be a good thing."
Additional reporting by PA
Register for free to continue reading
Registration is a free and easy way to support our truly independent journalism
By registering, you will also enjoy limited access to Premium articles, exclusive newsletters, commenting, and virtual events with our leading journalists
Already have an account? sign in
Join our new commenting forum
Join thought-provoking conversations, follow other Independent readers and see their replies