Residents of forgotten English mining town head Down Under to meet Aborigines - and share the problems of displaced people
Ashington, once the proud home of a thriving colliery, is embarking on a scheme with Brisbane's Aboriginal families to see what they can learn from each other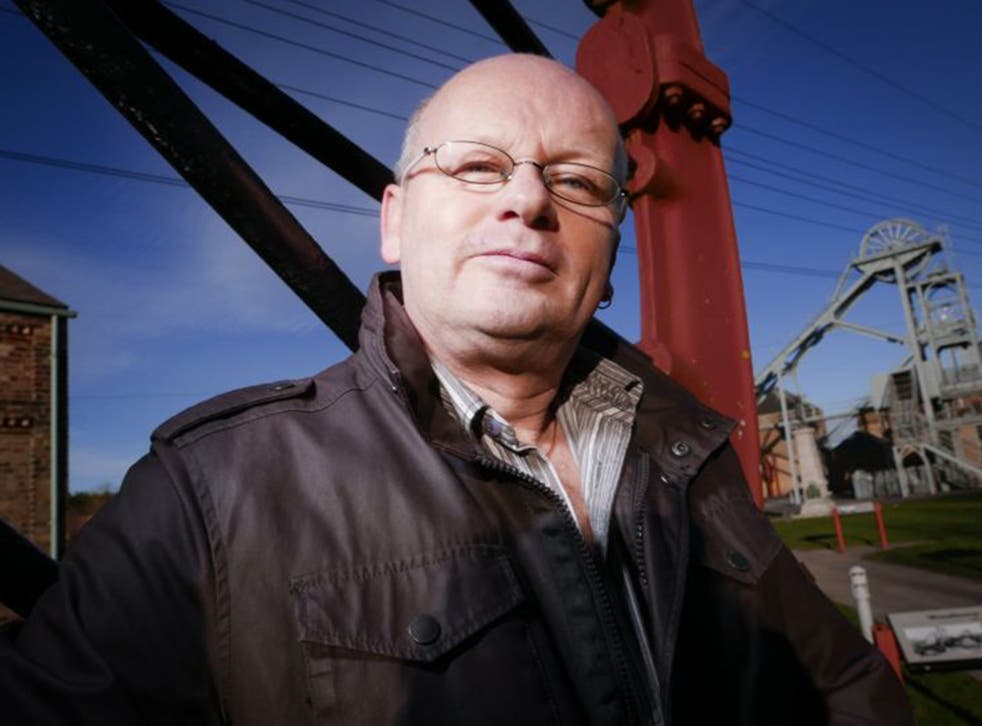 A forgotten mining community in the north-east of England and the Aboriginal people of Queensland, Australia, are half a world apart. But university lecturer Matthew Johnson argues that they are closer than they seem. The Lancaster University academic is so convinced of the idea that he arrives in Brisbane today with five people from Ashington in Northumberland to see what they can learn from each other.
Once known as "the largest mining village in the world", Ashington changed for ever after the coal mines it was built on closed. The closures blighted the local economy, battering its identity and sense of community. Aboriginal Australians living in the suburbs of Brisbane also had their relationship with the land severed when it was taken and, like the people of Ashington, are suffering the fallout from their community being torn apart.
"It does sound bizarre but there are lots of similarities," Dr Johnson explains. "These are two groups of people on opposite sides of the world that are very different in their own ways, but face similar precarious circumstances. The project is about how they are facing these challenges and what they can do as communities to shape their own lives."
"In both circumstances, it was through state intervention that these cultural arrangements were undermined. Aboriginal people had the land stolen from them and people in the north-east of England had their relationship with the land undermined by the mine closures."
Dr Johnson is working with Mary Graham, a Queensland academic who is herself descended from the Yugambeh Aboriginal clan. "I feel this project holds great promise for a new and inventive method for tackling broad social issues and organising collective planning while retaining autonomy…" she says. "Personally, like so many Aboriginal people, I'm tired of the relentless failures of bad government policies with regard to social poverty and dysfunction in Aboriginal communities and families."
In Brisbane, the capital of Queensland, the indigenous Aboriginal population is around 40,000. Historically, there were five Aboriginal language groups called Turrbal, Yugambeh, Jaggera, Kandiwal and Nunukul, each with subgroup tribes. While descendants of some tribes still exist, many have moved to Brisbane from outside and are known as "historical people".
Following the 19th-century European colonisation of Australia, the indigenous population was suppressed, a situation that continued until as recently as the late 1990s. "They were treated pretty badly," says Mrs Graham. "When the Europeans came here, there was an attempt to enslave [the indigenous people]... to force people to work on properties. It was very cruel." Aboriginal people were driven off their land, but this ignited a fighting spirit among them that has strengthened, she adds.
Unemployment remains high because of a lack of basic education. And housing is also a problem. Traditional obligations to look after relatives often result in overcrowding. "For all the problems and difficulties … Aboriginal people are still very close to their family," Mrs Graham says.
Ashington, a small hamlet until the 1840s, when coal mining took off, is 15 miles north of Newcastle and home to 28,000 people. It was an industrial hub for more than a century, but everything changed in the 1980s when Margaret Thatcher's government fought a bitter battle with the unions, culminating in the 1984 miners' strike. Ashington pit closed in 1988, followed by others in the vicinity. Ellington colliery, the last operational deep coal mine in the North-east, closed in 2005.
Other industry has also abandoned the region. The Alcan aluminium smelter, whose chimneys appeared as a backdrop in the film Billy Elliot, closed two years ago, axing 500 jobs. The Asda superstore is now one of the biggest employers.
The closures brought an end to a way of life. "I saw the town and culture decimated," 51-year-old Tony Bennett, one of the five from Ashington visiting Brisbane, says. "What Thatcher did was inexcusable. My parents used to talk about going out at New Year with everyone's doors open. There was trust, solidarity and companionship. People understood and had empathy for each other.
"In my grandfather and dad's day, this was known as little Las Vegas. There were nearly 40 social clubs, five cinemas and two or three dance halls. There's not much now. That sense of community has changed."
Mr Bennett has been repeatedly unemployed, eventually finding work in a bookmakers and working his way up to manager over 13 years. Later, he studied at Newcastle University as a mature student, but he still struggles to find a steady job.
Unemployment is higher in the North-east than anywhere else in the UK. Official figures put it at 8 per cent, but since records no longer include those on sanctions or under-employed people on zero-hour contracts, the true picture is much worse. Just as the traditional Aboriginal way of life had its own art to express a unique culture, so, too, did Ashington in its heyday. The Ashington Group was composed of miners who learned to paint through the Workers' Educational Association in the 1930s and became famous for depicting life in the mining community. It inspired the award-winning play The Pitmen Painters, by Billy Elliot writer Lee Hall.
Mining prompted other amenities in Ashington that have ebbed away since it stopped, such as the social clubs and miners' welfare centres. The town even has its own accent and dialect, known as Pitmatic. The grandiose but crumbling stucco-fronted Excelsior Social Club, one of many to close, still stands but is being gutted by builders. The high street's biggest shop is Poundland; there are eight charity shops and four bookmakers within a few hundred metres of each other.
Fiona Rowley, 56, a health visitor in the town, is also taking part in the exchange. "I thought, 'How on earth could Aborigines in the suburbs of Brisbane have anything in common with people in Ashington?' But, when you look at the needs and problems, it's quite similar," she says. "Food banks are doing a roaring trade here. And you've got child poverty, high rates of domestic violence and substance misuse."
Register for free to continue reading
Registration is a free and easy way to support our truly independent journalism
By registering, you will also enjoy limited access to Premium articles, exclusive newsletters, commenting, and virtual events with our leading journalists
Already have an account? sign in
Register for free to continue reading
Registration is a free and easy way to support our truly independent journalism
By registering, you will also enjoy limited access to Premium articles, exclusive newsletters, commenting, and virtual events with our leading journalists
Already have an account? sign in
Join our new commenting forum
Join thought-provoking conversations, follow other Independent readers and see their replies