Residents of Granby Four Streets in Toxteth celebrate Turner Prize nomination for community regeneration project
Some residents refused to leave the neglected part of Liverpool - choosing to plant, paint and scrub the streets instead
Paul Gallagher Comments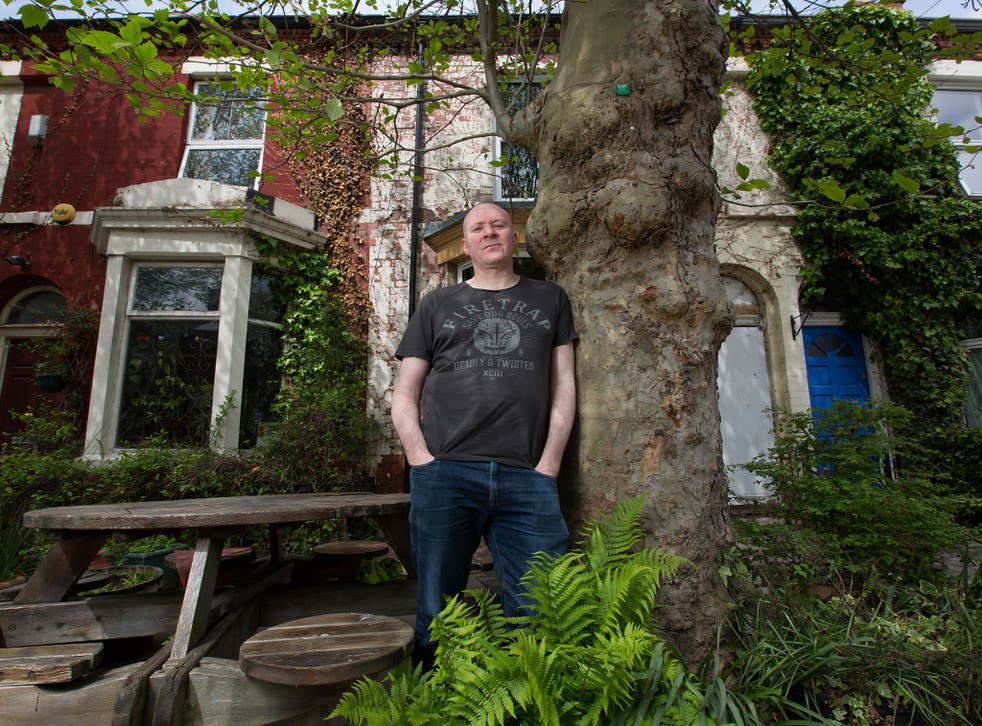 Residents in the cluster of terraced houses known as Granby Four Streets in Toxteth, Liverpool, have waited decades for their community to burst into life once more.
Built around 1900 to house artisan workers, the buildings fell into neglect decades ago. The narrative went that the Toxteth riots of 1981 were to blame but decades of 'managed decline' had a far greater impact. The council gradually moved hundreds of families out of the area, home to mixture of Scousers and immigrant families, especially from Yemen and Somalia, and earmarked their old homes for demolition.
Yet some refused to leave instead planting, painting and scrubbing the streets, putting the council and government to shame. A Community Land Trust (CLT) was formed and recently teamed up with Steinbeck Studios and the London-based artists' collective Assemble to create a sustainable development for the area, building on the seeds planted by residents already there. Will Shannon, another artist is also part of the project, although outside the collective.

To the bemusement of many locals the area, the Granby Four Streets project, together with the Baltic Street Adventure Playground in Glasgow, has just been nominated for this year's Turner Prize, a sign that art and architecture can mix. It may bring with it the £25,000 top prize.
"That was such a surprise," said Erika Rushton, Chair of Granby Four Streets CLT. "Everyone's joining in with the success now but it has been a long, hard struggle to get here."
A monthly Granby Street market, which Erika describes as "a cross between a jumble sale and a street party", helped keep the shrunken community together - and hopes alive that better days were ahead.
"That was a phenomenal achievement to keep it going for so long. That sense of loyalty which said 'we're still here'.
More than 100 people are now on a waiting list for Housing Association homes in the area, which is today flooded with builders hard at work. Some of the Assemble artists are also around but quickly disappear when they spot the Independent, maintaining their mysterious air.


"I love it," said Community Development worker Michael Simon, 48, whose brother works on the site and acts as a guide for the day. "Everyone had lost faith in the idea of a community, but it is still there. It's here, now, and it's about growing that again.
"The Turner Prize is great, but I'm not sure that people would care too much about that," he laughs. "All these changes were taking place before that happened."
Michael, who is also a CLT member, grew up around the corner in Beaconsfield Street where the entire row of houses are surrounded by scaffolding undergoing improvements they desperately needed.
"The whole area was left to rack and ruin for years. There was a desire just demolish everything, but the women and families left behind took the bull by the horns and started planting things, cleaning the streets themselves and the whole project has grown out of that.
"It hadn't been an overnight success. Years of hard work has into this. There's been disillusionment along the way, but people invested in this community and wanted to stay here."
Local businesswoman Delucia Emina, 31, opened up Baby Dolls hairdressers and beauty salon last July - the first of its kind in the area - after saying up for seven months.
The best public art

Show all 8
"People have been coming back here and it's about time really," she said. "I've been getting new clients and it's nice to see so many more people in the area. The lovely houses were just going to waste. It won't be long before the whole area is back where it needs to be."
Two painted yellow pigeons perch on the roof of Baby Dolls peering down on customers as they come in. Other coloured pigeons are dotted around the streets, including on homes still boarded up as if to remind passers-by that nothing in the area will be forgotten.
Some of the Granby Street area residents have waited more than a quarter of a century for a spark to regenerate the area. Older residents are happy, but wished it happened a long time ago.
The community is coming together again, finally. On the corner of Granby Street itself, above a painted wall advertising for the monthly market, reads a sign that says "Games (please)", the polar opposite of the usual message for kids with footballs on street corners these days.
Inside the communal house where the CLT/Assemble project is being run from are posters comparing before and after visions of the houses.
"The whole project has had a huge positive effect not just on the homes in these streets, but in the wider area as well," said Michael. "Around 1,000 families used to live along these streets. Now this has returned to somewhere people want to come back to and a place people around Liverpool want to come and visit again.
"People had to fight for it and I must admit there were times when we wondered if anything would change, but here we are and it's fantastic. This is just the beginning."
Change of use: Space innovation
The cineroleum
A derelict petrol station in London was transformed into a cinema. The aim of the project was to demonstrate the wider potential for reusing the 4,000 empty petrol stations in the UK as new spaces for public use.
Folly for a flyover
For nine weeks, a disused motorway undercroft in London was transformed into a public space for residents and visitors. It played host to a café, workshops and film screenings.
Theatre on the Fly
Commissioned by Chichester Festival Theatre, this temporary tent-like structure housed a nine-week season of new programming based around plays by the theatre's apprentice directors.
Register for free to continue reading
Registration is a free and easy way to support our truly independent journalism
By registering, you will also enjoy limited access to Premium articles, exclusive newsletters, commenting, and virtual events with our leading journalists
Already have an account? sign in
Join our new commenting forum
Join thought-provoking conversations, follow other Independent readers and see their replies