Restaurants are booming in Britain, but the chronic shortage of chefs and other staff is threatening the industry
"The chef crisis is getting to the point where practically every restaurant in the UK is short of staff"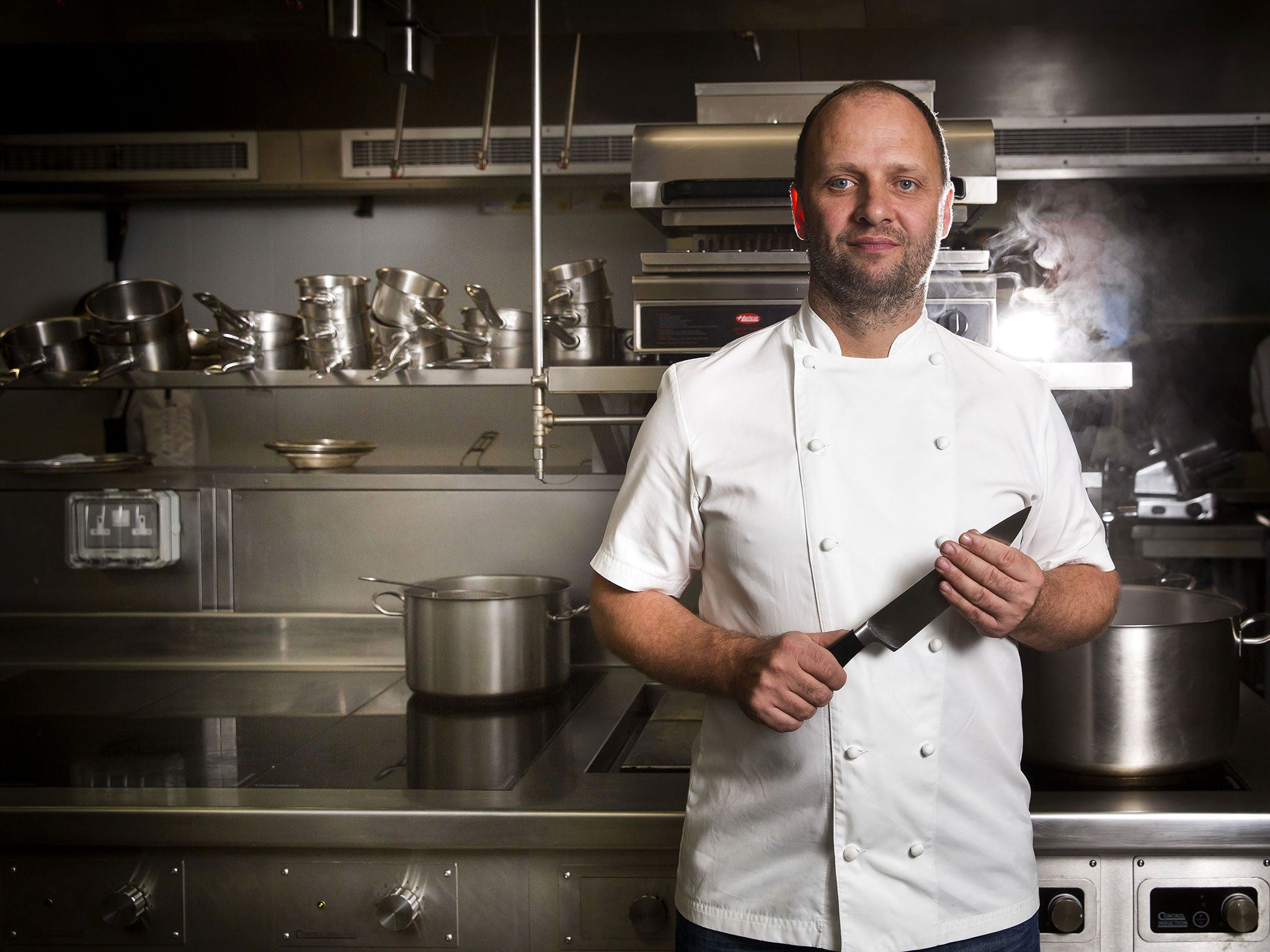 It is almost impossible to turn on the television without seeing a celebrity chef putting aspiring young cooks through their paces. But leaders in the restaurant industry have warned it is in the depths of a recruitment crisis that could force some of the Britain's top culinary establishments to close their doors.
Leading restaurateurs warn of a "dire shortage" of chefs across the industry, from chefs de partie in brassieres to sous chefs in the trendiest new London ventures.
The situation is so serious, they warn, that it threatens to put a stop to Britain's "foodie boom" as restaurants report that hiring sufficient young kitchen talent is proving tougher than "baking a soufflé during an earthquake".
Leading the charge is Daniel Clifford, the chef-patron of two-Michelin-starred Midsummer House in Cambridge, who told The Independent on Sunday the industry needs to act immediately or face rapid decline.
"The chef crisis is getting to the point where practically every restaurant in the UK is short of staff," he said. "Every decent chef I know is looking for staff; they have taken to Twitter to literally beg for chefs to get in touch. This includes top chefs like Tom Kerridge and Simon Rogan. It's affecting everyone."
Mr Clifford, who helped to kick-start the careers of many chefs, and is best known outside fine dining circles as the winner of BBC2's television show The Great British Menu, said one reason for the shortage was that the life of the television chef was a far cry from the daily grind of a professional kitchen, a lesson most trainee chefs learn early in their career.
He said: "This is a wonderful industry to be in – it's so varied and creative – but you have to be prepared to put the hard work in. It's not like television. The youth of today want to get to the top too quickly and become the next Jamie Oliver. The thing about Jamie is not only is he a brilliant chef, but he works incredibly hard, reading up on all the latest trends and culinary developments. There are aspiring young chefs out there who never pick up a cookbook – they just want to be promoted quickly."
The chef shortage has resulted in many restaurants resorting to agency chefs whom they have to pay as much as £30 an hour, double the normal rate. And the search for chefs, line cooks and prep workers isn't just a struggle in London and the south, where top restaurants can have as many as three or four kitchen staff per paying customer.
Katie Mellor, director at Chef Jobs UK, one of the country leading interim chef agencies, said: "We are massively busy across the whole country. Restaurants just can't find and keep permanent staff at the moment and this summer is particularly busy. The demand is huge."
According to Ms Mellor, part of the problem for restaurants is that many chefs now prefer to work on a temporary basis to avoid the 70- to 80-hour weeks required by permanent positions. "Of course some chefs are still coming through, but the job is not as it's portrayed on television. It's 80-hour weeks, on your feet the whole time, split shifts, working weekends and not seeing your family. That's why people are leaving the industry. It's not sustainable and they are burning out."
The warning from top chefs comes after a government report earlier in the year from UK Employment and Skills which found that restaurants were struggling to fill nearly half of all skilled chef vacancies, while the Indian cuisine sector is already reeling from the effect of restrictions under the coalition government on south Asian chefs.
In an effort to provide a steady stream of new talent, Mr Clifford is in the process of forming a training scheme with 10 other high-end restaurants, including Restaurant Sat Bains in Nottingham, where chef Sat Bains is set on bringing through a new generation of cooks. Mr Bainstold the IoS: "The idea is a five‑year fast track that shows we are willing to invest in the next generation of chefs, while giving them the chance to work in 10 different restaurants."
The chef has also taken the unusual step of closing an extra day during the week to give his staff a better "work-life balance".
He said: "From November we will operate a four-day week [with staff earning the same salary as five days]. It's massively risky as I will lose money, but it's an investment to attract the good guys and girls who are out there but also want to enjoy life. Ultimately, the industry needs to adapt. You cannot accept the next generation of chefs to work 90‑hour weeks like we did. The gastronomic scene won't survive if we ask them to."
Elsewhere, chefs such as Mark Hix, who has a string of eight restaurants across the capital, have already taken matters into their own hands.
Mr Hix said: "The chef shortage is an on-going crisis and that's why I opened the Hix Academy in Weymouth last year. Catering colleges are not what they once were. They don't teach students to innovate or work under pressure, and we can't just sit back and wait for staff to come to us. We have to go out to find and train them."
Join our commenting forum
Join thought-provoking conversations, follow other Independent readers and see their replies