Ministers under pressure to ban use of pain-inducing restraint and solitary confinement on children in detention
Practices cause physical distress and psychological harm and are 'clearly not compliant' with human rights standards, say MPs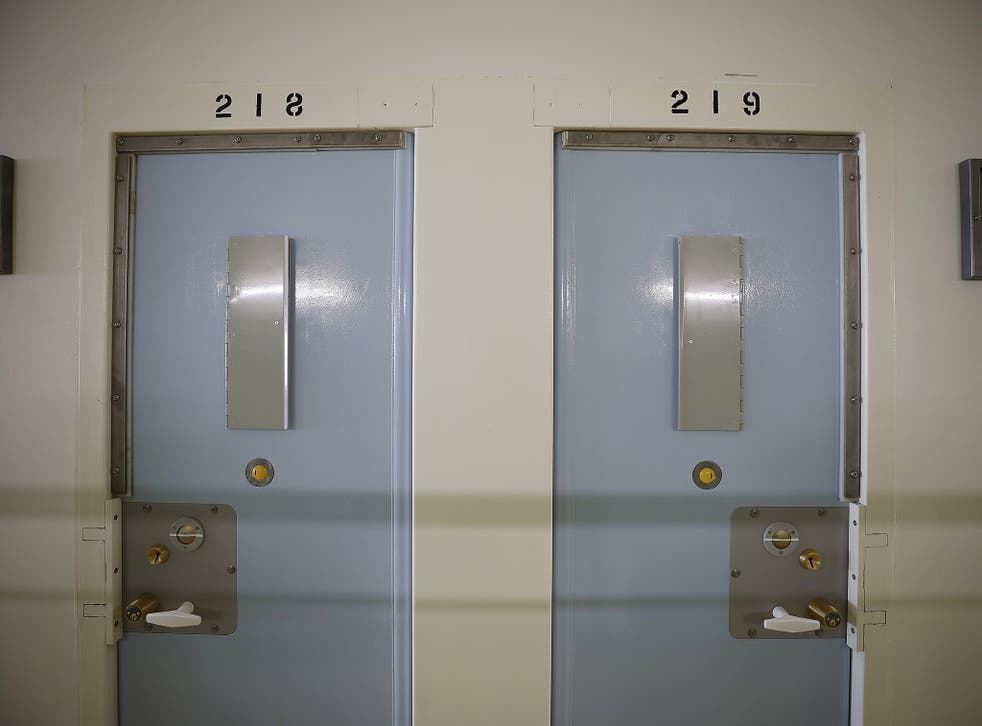 The use of pain-inducing restraints and solitary confinement on children in detention should be banned, a group of MPs have said after "unanimous" evidence from doctors, lawyers and inspectors found they were causing long-term harm to young people.
The practices, which are currently used on both children detained in hospitals or in custody, cause physical distress and psychological harm and are "clearly not compliant" with human rights standards, the Human Rights Committee found.
Staff in the facilities – which hold a total of 2,500 children – move too quickly to use restraint or separation, the MPs said, adding that data collection on restraint and separation is "incomplete" and likely to be under-reported.
The committee's chair Harriet Harman cited "harrowing evidence" from young people and parents about the impact the practices had had on their children.
She said: "Restraint or separation might seem to solve immediate problems in custody or hospital, but both cause short term and long term harm to children. They can contribute to a vicious circle of problems which can continue into the longer term future and even affect life chances into adulthood.
"The government must comply with its legal obligations and ensure that children in detention are not subject to solitary confinement or unnecessary or disproportionate uses of restraint."
The report recommends that pain-inducing restraints in young offender institutions (YOI) should be banned and that restraint must be more "rigorously regulated" by governing health bodies and regulators, while use of separation in all institutions should be regulated and monitored, with data published annually.
It comes as a group of experts in youth justice called for youth prisons to be closed "immediately", warning that the institutions were "sweeping vulnerable children into world of further crime".
The coalition of experts – which include the head of the Howard League for Penal Reform, the former Children's Commissioner and the chair of the National Association for Youth Justice – said youth prisons were "spectacularly ineffective" in terms of obtaining crime reduction and community safety, as well as being "wasteful of public money and utterly inadequate".
A separate report from the Prison Inspectorate meanwhile found high levels of solitary confinement and physical restraint in Cookham Wood, a YOI in Kent.
UK news in pictures

Show all 50
Chief Inspector Peter Clarke said a quarter of boys in the jail were found to be locked in their cells during the day, while two-thirds of them said that they had been physically restrained while in the prison.
A Ministry of Justice spokesperson said: "The safety and welfare of young people in custody is our priority and we are clear that restraint and segregation should only be used as a last resort where children are putting themselves or others at risk.
"We have asked the chair of the Youth Justice Board, Charlie Taylor, to undertake an independent review of pain-inducing restraint techniques and expect his report this summer. We will carefully consider both reports and respond in due course."

Register for free to continue reading
Registration is a free and easy way to support our truly independent journalism
By registering, you will also enjoy limited access to Premium articles, exclusive newsletters, commenting, and virtual events with our leading journalists
Already have an account? sign in
Register for free to continue reading
Registration is a free and easy way to support our truly independent journalism
By registering, you will also enjoy limited access to Premium articles, exclusive newsletters, commenting, and virtual events with our leading journalists
Already have an account? sign in
Join our new commenting forum
Join thought-provoking conversations, follow other Independent readers and see their replies