Revealed: Take-off for controversial Heathrow expansion as David Cameron faces anger of Lib Dems, London Mayor, and his own party
Two of the shortlisted options in Davies report on airports out this week favours third (and fourth?) runway
Simon Calder
,
Jane Merrick
Sunday 15 December 2013 01:04 Comments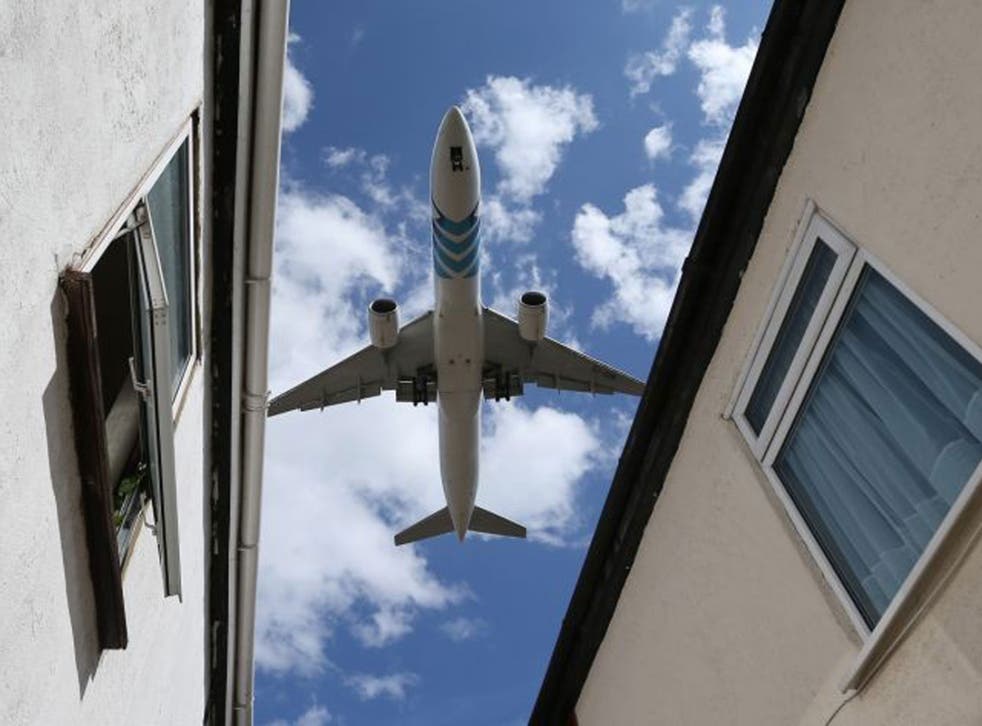 A controversial decision to expand Heathrow airport by one, or possibly, two runways, will this week spark a major political row.
The Davies report, examining solutions to the UK's growing airport capacity crunch, will identify runway expansion at Heathrow and Gatwick airports as the best route out of the mounting crisis. But the decision, to be announced by Sir Howard Davies on Tuesday, is certain to ignite rows within the coalition government and the Tory party itself. The decision is also likely to provoke a fierce multimillion-pound legal contest with far-reaching consequences for Britain's transport policy.
An interim report by the Davies Airport Commission is expected to select three, possibly four, choices from the 58 options he has been presented with. According to sources close to the Commission, a third runway at Heathrow will be included – in two forms, with one option to the north and another to the south of the busy airport's current runways. Either of these could be expanded, to make Heathrow a four-runway airport. Gatwick and Stansted's proposals for a second runway are also expected to be adopted Sources say every other idea is likely to be rejected – including London Mayor Boris Johnson's proposals for a new airport hub in the Thames estuary.
This week's announcement will enrage Tory backbenchers and Mr Johnson, who is vehemently opposed to Heathrow expansion, as well destabilising already shaky coalition relations.
Whitehall has moved quickly to try to defuse the situation with government advisers yesterday stressing that Sir Howard is expected to play down fears of a capacity problem, rejecting claims that British aviation is "not in a crisis" and saying that there is enough time to make a considered decision about where expansion should be.
A Whitehall source said: "He will be urging a calm and measured response and will say we need to make sure we need to get this right. This does not need to be up and running until the end of the next decade." Yet this will be seen as a calculated move, supported by the Prime Minister and the Chancellor, to put off any decisions about airports until after the next election.
The interim report's publication will end some of the uncertainty, but Mr Johnson and some Conservative MPs are furious that they will be forced to go into the 2015 election campaign unable to say whether expansion will happen at Heathrow, Gatwick or at both.
The report directly affects London and the South-east, but will have a wider impact on the UK's infrastructure, because plans for High Speed 2 are interlinked with aviation expansion.
The Independent on Sunday first revealed in March 2012 that George Osborne had persuaded David Cameron to get Heathrow as an option for expansion "back on the table" – despite a 2010 manifesto promise to build no new runways at Heathrow, Gatwick or Stansted. The move infuriated the Liberal Democrats and green Conservative MPs such as Zac Goldsmith, seeing the U-turn as a betrayal.
The interim report is expected to face several legal challenges, including one from supporters of Mr Johnson's mega-hub plan in the Thames Estuary as well advocates who believe that Birmingham International airport is the best answer.
Sir Howard has publicly suggested it might be enough to add one more runway at Heathrow to enable it to support new long-haul routes but he has also said there is a case for a second runway at Gatwick to support further growth by low-cost carriers such as easyJet and Ryanair.
The Davies Commission will grapple with the complexities of economic need and environmental damage, evaluating social costs and benefits, for another 18 months. The coalition that commissioned the report is anxious to avoid a firm recommendation before the next election, and Labour's position is against, but has softened recently.
Register for free to continue reading
Registration is a free and easy way to support our truly independent journalism
By registering, you will also enjoy limited access to Premium articles, exclusive newsletters, commenting, and virtual events with our leading journalists
Already have an account? sign in
Join our new commenting forum
Join thought-provoking conversations, follow other Independent readers and see their replies