Herefordshire hotel used by 'diabolical scientist' for experiments on US military students
Former army lieutenant colonel Dr John Hagmann allegedly carried out 'macabre' experiments on US military students taking his courses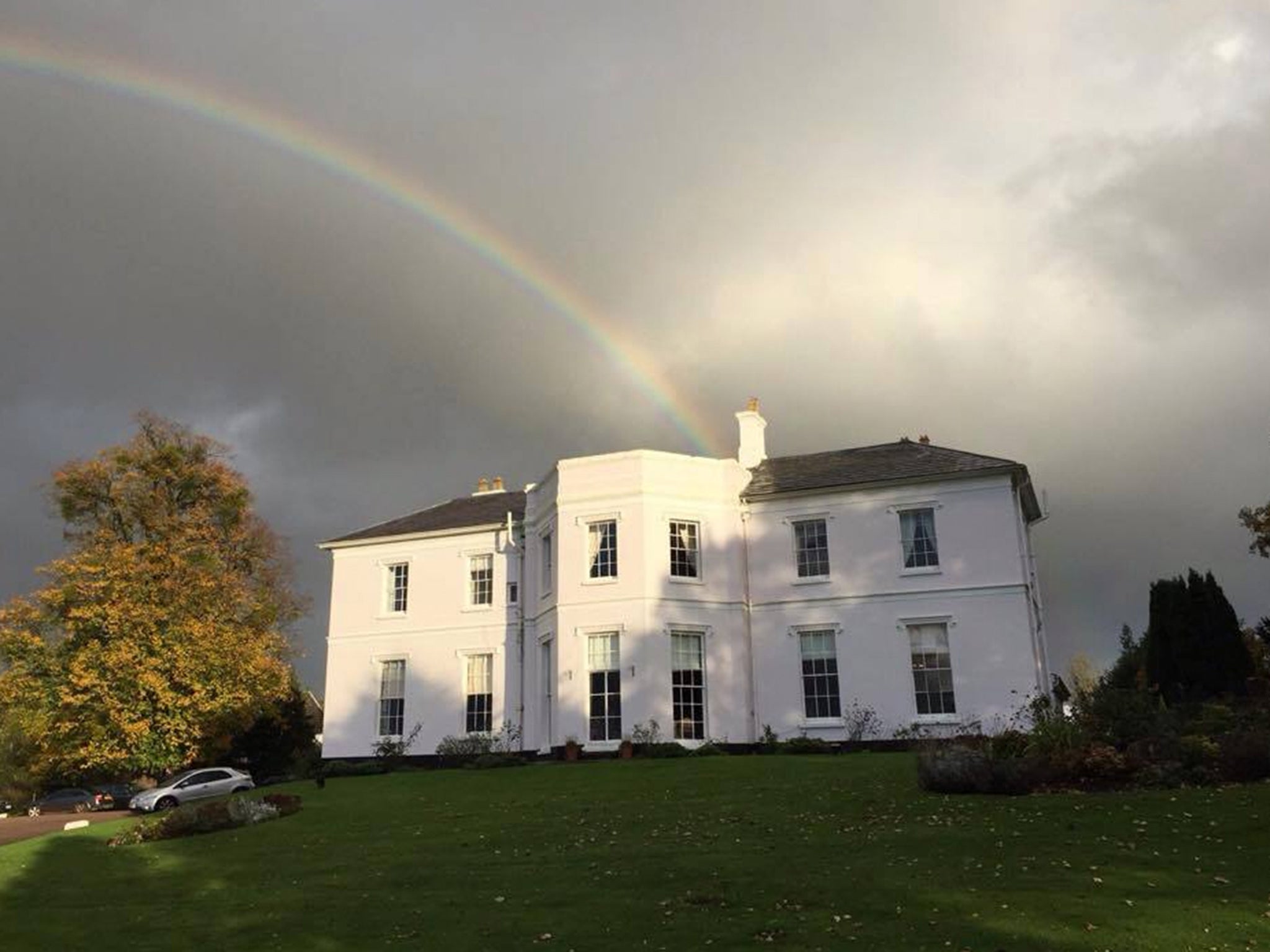 Behind the façade of a peaceful Georgian country manor hotel, nestling in 18 acres of rolling Herefordshire grassland, lay a dark secret involving a former medical director of the FBI which last week came to light at a medical board hearing in the US state of Virginia.
There, a shocked board heard how Dr John Hagmann, 59, a former army lieutenant colonel and president of Deployment Medicine Consultants of Gig Harbor, Washington, had allegedly carried out "macabre" experiments on US military students taking his courses.
He was accused of carrying out unethical procedures at his farm in Virginia and also at the Pengethley Manor Hotel at Peterstow, near Ross-on-Wye. The hotel is owned by Ex-Med UK, a company specialising in the sale of medical goods and providing medical support and training in "some of the world's most challenging locations".
There is no suggestion that Ex-Med was involved with Dr Hagmann or his company Deployment Medicine International, which has received millions from the US government for training soldiers and medical personnel.
The Virginia Medical Board was told that Dr Hagmann had inappropriately provided students with the hypnotic drug Ketamine and subjected two intoxicated students to "penile nerve block" procedures. Students were instructed to insert catheters into one another's genitals and he was also accused of conducting shock experiments involving the withdrawal of blood from students which was later transfused back into their systems. Students also told of having holes drilled into their shins.
Dr Hagmann, whose antics alarmed top army personnel, was described by a House of Representatives committee member as engaging in abuse "like a diabolical mad scientist at work in horror movie". His experiments with live animals, particularly pigs, were heavily criticised.
Dr Hagmann denied reports that he had carried out sexually intimate examinations on some students during their training session at Peterstow and defended other procedures as complying with standard practices for training medical students, "in fact, utilised in medical schools in Virginia".
In one case detailed by investigators, Dr Hagmann was alleged to have boasted to a student of his "proficiency with rectal exams". In another he was interested about the effect that " an uncircumcised penis had on masturbation and sexual intercourse". The student said he was inebriated and felt he could not refuse Dr Hagmann's request to "examine, manipulate and photograph his penis".
Dr Hagmann's experience as an army doctor served him well after his retirement. His experience in battlefield trauma and medical care gave him the opportunity to train troops to apply tourniquets, chest seals and other devices to wounded comrades, and his contracts with the Pentagon flourished.
But for some the medical experiments he performed went too far, and on 19 June the Virginia Medical Board unanimously withdrew his medical licence.