'Distressing and damaging behaviour': Number of revenge porn 'victims almost doubles'
Around one in ten of threats to share revenge porn perpetrated by family member, research suggests
Maya Oppenheim
Women's Correspondent
Thursday 25 March 2021 07:34 Comments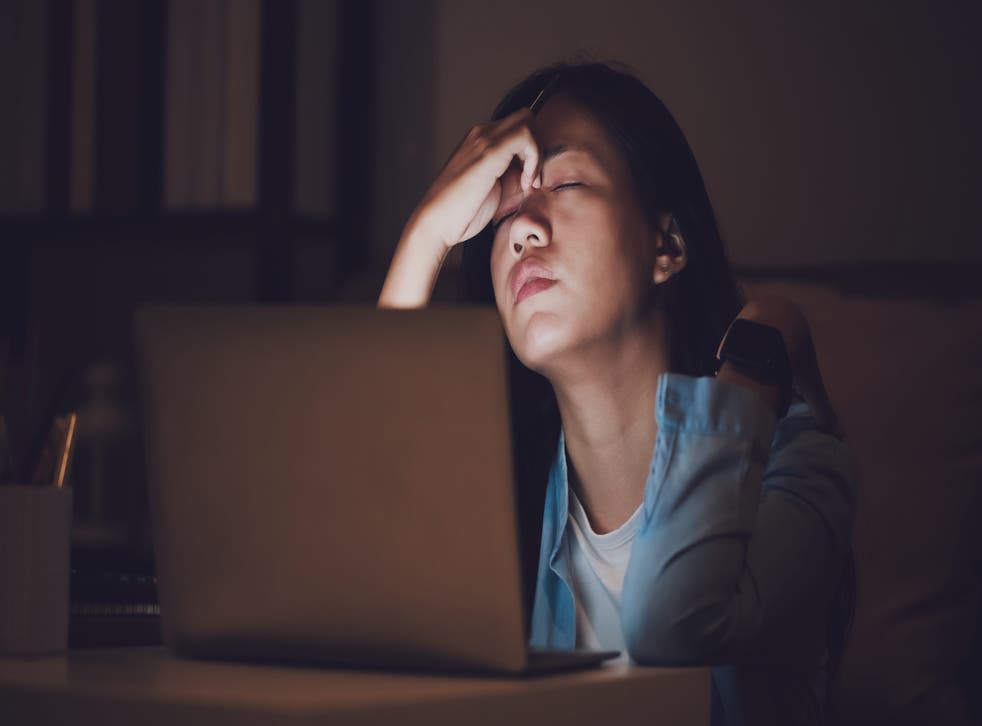 The number of people who have had an explicit sexual image posted publicly without their consent has nearly doubled in the past two years, a new study has suggested.
Research, carried out by law firm Slater and Gordon, discovered 15 per cent of people polled say they have been victims of revenge porn.
An equivalent study, carried out two years ago in March 2019, found eight per cent had an intimate photo shared without consent.
Women made up the majority of revenge porn victims in the Slater and Gordon research - constituting over three quarters of victims, with almost a quarter of the offences perpetrated by men who were ex-partners.
The research, which polled 2,000 people, found around one in ten of the threats to share revenge porn were perpetrated by a family member, while four in ten of the threats were carried out by an ex-partner and additional 18 per cent by a friend.
Read more:
Holly Atkins, a family lawyer at Slater and Gordon, said the overall findings of the study were "deeply worrying" - adding the firm had hoped revenge porn would have gone down as awareness of the problem had risen recently.
She added: "We originally carried out this research when we had started to hear from, main clients who were concerned that their private images may be used against them as their divorce turned toxic. It was also clear that some images were being passed around to third parties, upon the end of the relationship without consent.
"The image-based sexual abuse carries very similar hallmarks to other forms of mental and emotional abuse. It tries to evoke feelings of shame and public embarrassment and aims to control the victim and coerce them into certain actions."
She said they frequently hear of ex-partner's posting or threatening to post negative damaging things about them on social media with the aim of ruining their reputation.
Ms Atkins added: "It's extremely distressing and damaging behaviour for anyone to experience".
Last month, it emerged threats to share revenge porn are set to be criminalised in the landmark domestic abuse bill, with those who threaten to post such images facing up to two years in jail.
Revenge porn – defined as revealing private sexual images or videos online or offline without the consent of the person with the aim of provoking distress – was made a criminal offence in 2015. Perpetrators of revenge porn face jail sentences of up to two years.
The new research found almost half of victims who endured a threat of revenge porn said the perpetrator told them they must "do what they wanted", while around four in ten said they were attempting to make them have a relationship with them again.
Researchers found the number of people who reported the threat to share revenge porn to the police had decreased from 38 per cent to 32 per cent in the last two years.
While 22 per cent knew someone who had been threatened with revenge porn, over 40 per cent of those aged between 18 and 45 said they knew someone who had actually been a victim of revenge porn, which is a nine per cent rise from two years ago.
The Independent recently revealed there had been a surge in calls to the UK's revenge porn helpline - with data showing calls about threats to share intimate images to the government-funded phone line more than tripled between 2017 and 2020. Around a fifth of all calls in the same time period came from victims anxious about the practice.
Register for free to continue reading
Registration is a free and easy way to support our truly independent journalism
By registering, you will also enjoy limited access to Premium articles, exclusive newsletters, commenting, and virtual events with our leading journalists
Already have an account? sign in
Register for free to continue reading
Registration is a free and easy way to support our truly independent journalism
By registering, you will also enjoy limited access to Premium articles, exclusive newsletters, commenting, and virtual events with our leading journalists
Already have an account? sign in
Join our new commenting forum
Join thought-provoking conversations, follow other Independent readers and see their replies