'I doubt you're a real billionaire': Richard Branson publishes scathing letter from Donald Trump
'Do not use me to promote your rapidly sinking show', says newly published letter from President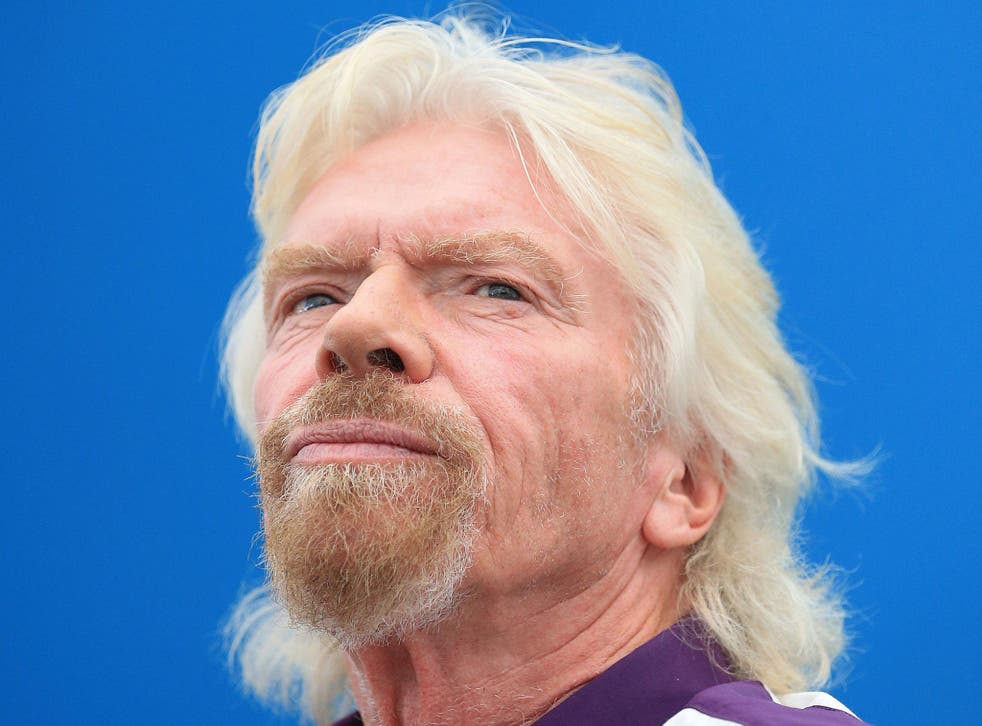 Richard Branson has revealed details of his long-running feud with Donald Trump, publishing a scathing letter he received from the then New York property mogul in 2004.
Mr Trump wrote to the Virgin brand founder after he launched a short-lived programme, The Rebel Billionaire: Branson's Quest for the Best, with a similar format to The Apprentice.
Excerpts from the letter are reproduced in Mr Branson's new book, Finding My Virginity.
"At least your dismal ratings can now allow you to concentrate on your airline which, I am sure, needs every ounce of your energy," Mr Trump wrote.
"It is obviously a terrible business and I can't imagine, with fuel prices etc, that you can be doing any better in it than anyone else.
"Like television, you should try to get out the airline business too, as soon as possible! Actually, I wonder out loud how you can be anywhere close to a billionaire and be in that business. Perhaps the title of your show, The Rebel Billionaire, is misleading?
"In any event, do not use me to promote your rapidly sinking show – you are a big boy, try doing it yourself!"
Richard Branson says Trump is a 'dangerous individual'
It was not to be the last time the two businessmen exchanged heated words. Shortly before the 2016 presidential election, Mr Branson published a blog post on his website imploring voters not to vote for Mr Trump.
In the blog, the businessman describes an odd meeting with Mr Trump, who he claims invited him to lunch solely to talk about his plans to "destroy" five people who had refused to lend him money.
"What concerns me most, based upon my personal experiences with Donald Trump, is his vindictive streak, which could be so dangerous if he got into the White House," said Mr Branson.
More recently, the 67-year-old described the President as an "embarrassment for the world".
Speaking to News Hub, a radio station in New Zealand, Mr Branson said: "The first days in office have been so disastrous that I think the chances of it lasting more than one term are extremely unlikely and I think that's the only saving grace about the way he's behaving at the moment."
Join our new commenting forum
Join thought-provoking conversations, follow other Independent readers and see their replies