Richard Dawkins accused of Islamophobia after comparing 'lovely church bells' to 'aggressive-sounding Allahu Akhbar'
Renowned author and strident atheist called 'tedious old racist'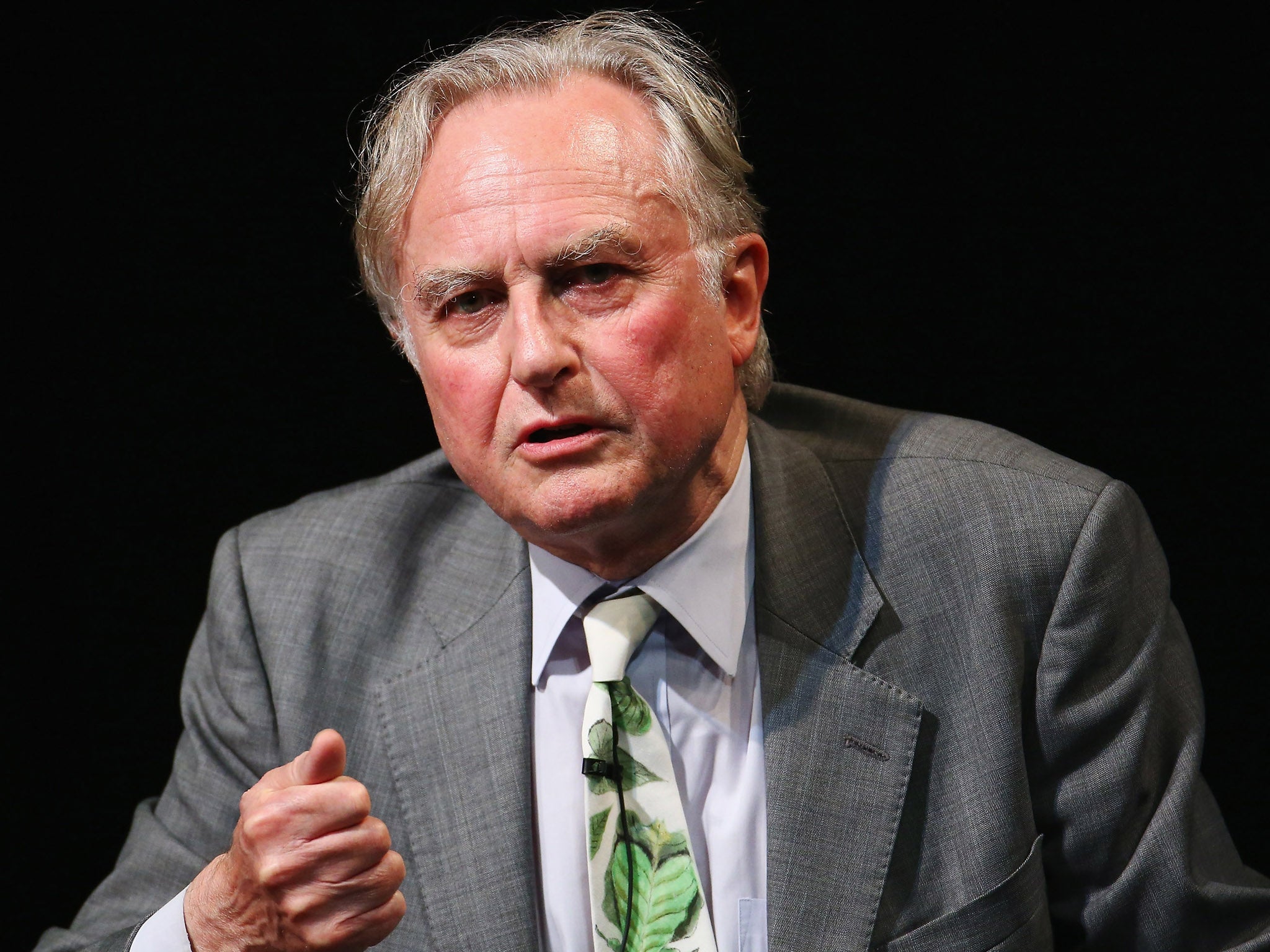 Richard Dawkins has been accused of Islamophobia after he suggested the Muslim call to prayer was "aggressive-sounding" compared to the "so much nicer" sound of church bells.
The renowned evolutionary biologist and outspoken atheist posted a picture on Twitter of himself sat outside Winchester Cathedral and asked whether his preference was a result of his "cultural upbringing."
The 77-year-old tweeted: "Listening to the lovely bells of Winchester, one of our great mediaeval cathedrals. So much nicer than the aggressive-sounding 'Allahu Akhbar.' Or is that just my cultural upbringing?"
The Arabic phrase "Allahu Akbar" is used at the beginning of the "azaan", or call to prayer, and means "God is greatest".
When asked to clarify his comments, Mr Dawkins told The Independent the call to prayer could be "very beautiful… but also, 'Allahu Akhbar' is the last thing you hear before the suicide bomb goes off".
Some responded to Mr Dawkins's post by saying his tweet "smacks of intolerance" and calling it "prejudiced", while one person branded the author of The God Delusion a "tedious old racist".
"The bells of Winchester sound glorious, as does the call to prayer by a muizzen. The only aggressive, unpleasant sound is this prejudiced tweet as I read the words in my head," one said.
"Turns out The God Delusion was just the collective insistence that Richard Dawkins was a philosopher and not just a tedious old racist," another added.
One Twitter user said: "As a number of people said at the time The God Delusion was published, Dawkins' atheism is intellectually flawed and often simply a vehicle for a suburban conservatism that is run through with a dangerous and aggressive Islamophobia that he passes off as a neutral 'reason'."
Another tweet said: "Sorry Richard. This smacks of intolerance. You should know better."
Others said Mr Dawkins was ignorant about the Muslim call to prayer and told him to listen to it more closely.
"Sir, I don't think it's your cultural upbringing. I think you genuinely have no clue what the azaan is or how it sounds. Fine to me if you don't like it but to qualify this as sounding 'aggressive' is just really, really silly," one said.
Another added: "I have the same relationship with it as you have with the 'Bells of Winchester'; but what you suggested here is ignorant and flat out wrong. As an atheist, you should stop this ironic dance of hate on the lines between religions."
Another said: "As a Christian from a mixed Christian-Muslim country, it *is* your cultural upbringing. And it only sounds aggressive because you never bothered to learn more than English in your life."
Last year, Mr Dawkins defended himself from accusations of "Islamophobia" after a US radio station, KPFA Radio in Berkeley, cancelled his appearance.
In an open letter to the organisers, he insisted he had "never used abusive speech against Islam".
Instead, he said his remarks had been directed at Islamism, a term used to cover both political Islam and Islamic fundamentalism.
When asked to respond to critics who accused him of intolerance, Mr Dawkins told The Independent: "Church bells are beautiful. The muezzin's call to prayer can also be very beautiful if recited in a good voice.
"But also, 'Allahu Akhbar' is the last thing you hear before the suicide bomb goes off."
Join our commenting forum
Join thought-provoking conversations, follow other Independent readers and see their replies