Life-support withdrawal cases no longer need court approval after landmark ruling
Judge Peter Jackson rules that doctors and relatives will not need to get legal permission to withdraw life support
Caroline Mortimer
Tuesday 03 October 2017 13:35 Comments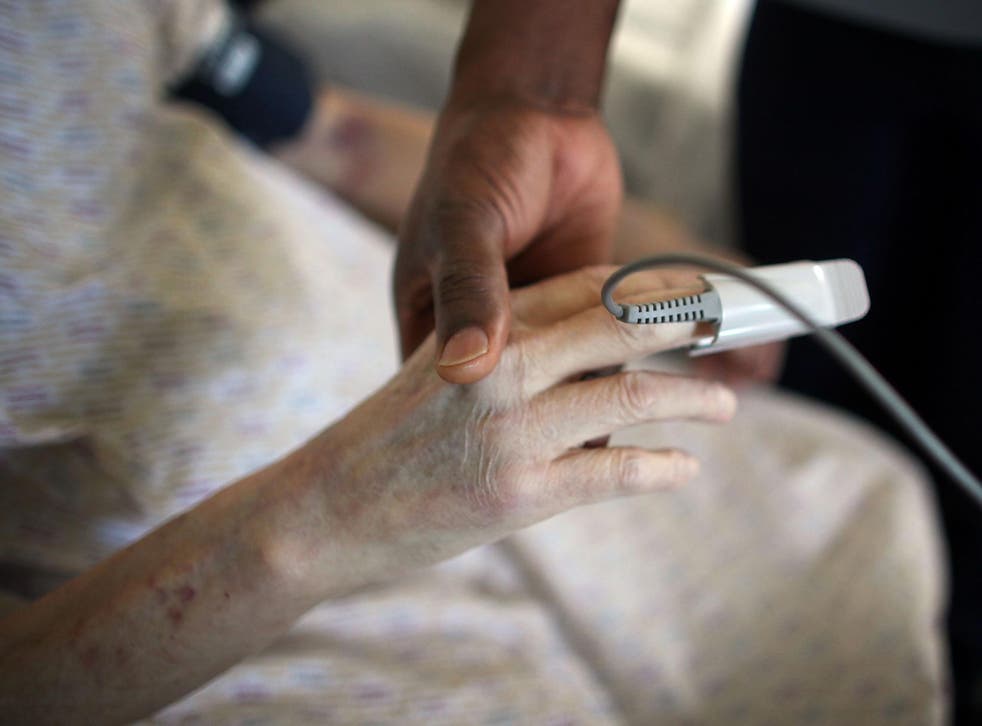 Doctors and relatives of patients with debilitating illnesses will no longer have to get court permission before withdrawing life support treatment, a high court judge has ruled.
It means that if relatives and doctors agree and all medical guidelines are being observed, they will no longer have to go through a long winded legal process to get permission.
Judge Peter Jackson's ruling in the Court of Protection came after a case brought on behalf of a woman, identified only as "M", who suffered from Huntington's disease – a rare, crippling genetic condition which affects the nervous system and for which there is no cure.
She was believed to be in a minimally conscious state at a hospital in the Midlands when the application on her behalf was issued in April, The Guardian reported.
The judge granted permission in June and her feeding tubes were withdrawn on 24 July. She died, aged 50, on 4 August after suffering from the disease for more than 25 years.
"There was no statutory obligation to bring the case to court," Judge Jackson said in his comments on the case, which have only just been released.
He added: "A mandatory litigation requirement may deflect clinicians and families from making true best-interests decisions and in some cases lead to inappropriate treatment continuing by default.
"Indeed, the present case stands as an example, in that M received continued CANH (clinically assisted nutrition and hydration) that neither her doctors nor her family thought was in her best interests for almost a year until a court decision was eventually sought."
Decisions made by the High Court in London set a binding precedent which must be observed by all lower courts in England and Wales.
The only way to overturn rulings such as these is to appeal to the Court of Appeal, the Supreme Court, the European Courts or by passing an Act of Parliament.
UK news in pictures

Show all 50
This ruling will affect patients in minimally conscious or vegetative states.
Until now legal costs have been as high as £3,000 in cases when both the family and the doctors have agreed on treatment.
Sarah Wootton, the chief executive of euthanasia charity Compassion in Dying told the The Guardian it was "a helpful step towards a clearer, more person-centred view of end-of-life care."
She added: "When all parties – family, the hospital and treating doctors – are agreed on what someone would have wanted for their care, it seems absurd to require a costly court process to confirm this.
"It should not be necessary to require court proceedings to respect a person's wishes simply because they are in a persistent vegetative state or minimally conscious state."
Register for free to continue reading
Registration is a free and easy way to support our truly independent journalism
By registering, you will also enjoy limited access to Premium articles, exclusive newsletters, commenting, and virtual events with our leading journalists
Already have an account? sign in
Join our new commenting forum
Join thought-provoking conversations, follow other Independent readers and see their replies