RIP Alan the dachshund: Tatler magazine's 'office dog' killed in grisly revolving door accident
Alan TBH Plumptre was usually carried in designer handbags and had 2,500 followers on Twitter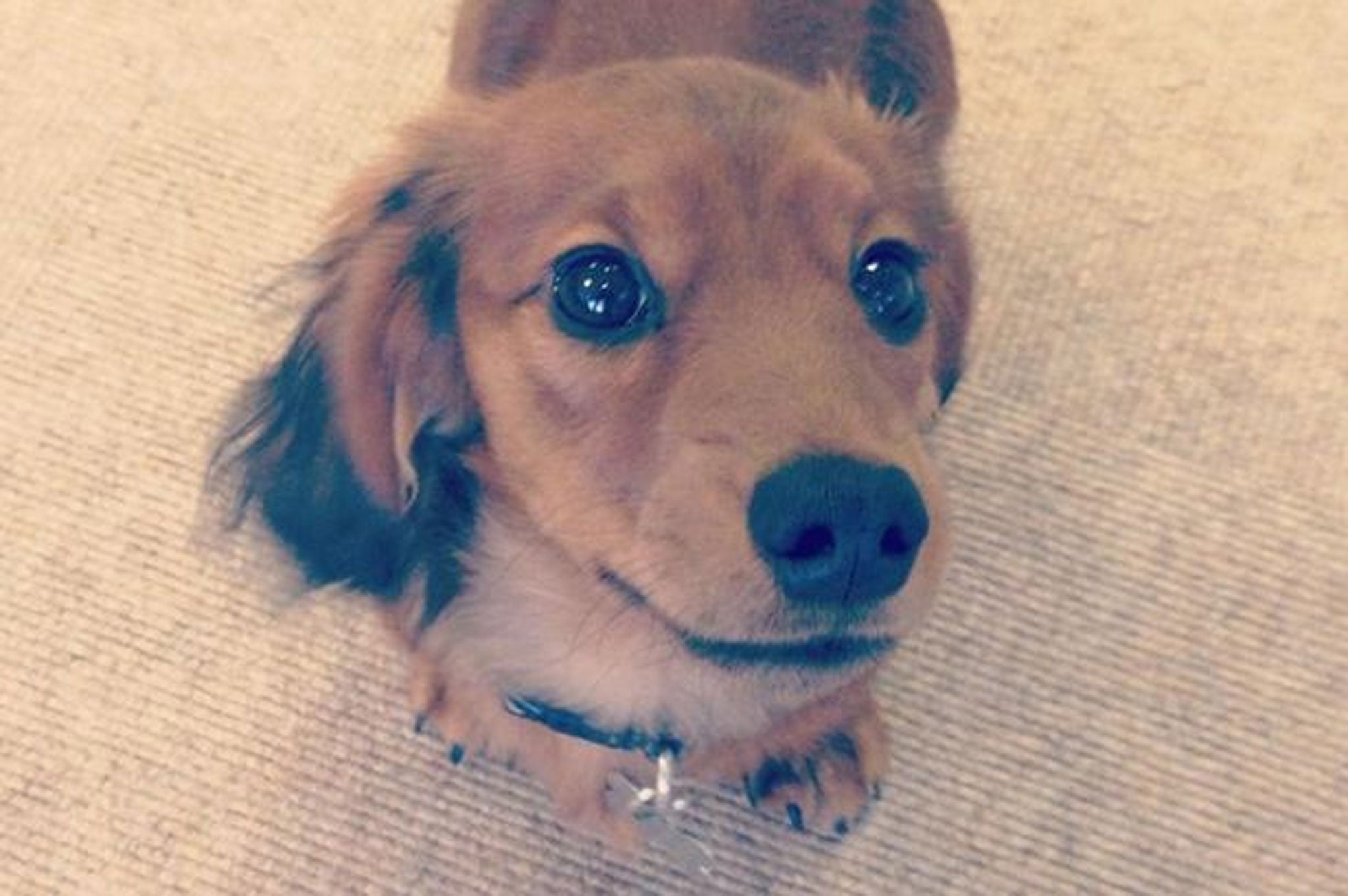 Staff at the high-society magazine Tatler are in mourning after their in-house dachshund came to a grisly end, killed by the office revolving doors.
Alan TBH Plumptre, a hound often ferried in the best designer handbags, was doted on at the monthly publication and had gathered 2,500 followers to his own Twitter account.
Eyewitnesses said that Alan's last hour was spent outdoors, taking a walk with a Tatler underling.
When the dog approached the revolving door at Vogue House, he saw a man walking through and bolted towards him.
Alan tried to rush through the revolving doors but got his neck caught. The male worker also became stuck in the door.
Two fire engines rushed to the plush Hanover Square offices, where onlookers crowded round the accident scene.
A team of ten firefighters freed the man. However they could not save Alan, who was pronounced dead at the scene.
Condé Nast denied reports that Alan had been decapitated. Claims that the duty dogwalker was an unlucky intern were also denied.
The dog had been in the care of a "permanent staff member", who remained in that capacity despite the incident, the company said.
Jennifer George, who owned the dog and is Editor's assistant at Tatler, tweeted: "Yesterday my tiny much loved man Alan passed away in a tragic accident. Thank you to all that were there to help, all the kind wishes and all who followed @TatlerAlan.'"
She posted a photo of Alan online, and wrote: "He was so awesome and so very loved. This is the last photo I took - handsome as ever."
Tributes poured in to the well-connected, long-haired dachshund, who has also featured in national newspapers.
The incident attracted its own hashtag, #CondeNasty, and prompted serious questions over the animal's welfare.
Jeremy Vine, the BBC presenter, said: "How can someone shut a revolving door on a Dachshund? Dachshunds must not be allowed to use revolving doors under any circumstances."
The former Esquire magazine editor Jeremy Langmead demanded to know the truth. "Is it true the poor Tatler dog was decapitated in the Vogue house revolving door?" he asked.
A London Fire Brigade spokesman said: "We were called yesterday at about 1:50pm after reports that a dog was trapped in a door in Hanover Square.
"We arrived within minutes. We sent two fire engines, which is about 10 firefighters, to the scene. The firefighters worked to rescue Alan but he unfortunately died at the scene. The firefighters left the scene about an hour later."
Join our commenting forum
Join thought-provoking conversations, follow other Independent readers and see their replies