'Staggering' rise in prison violence means youth jails are no longer safe, prison watchdog warns
Violent incidents in jails up 27 per cent in a year amid 'dramatic decline' in standards, says HM Inspectorate of Prisons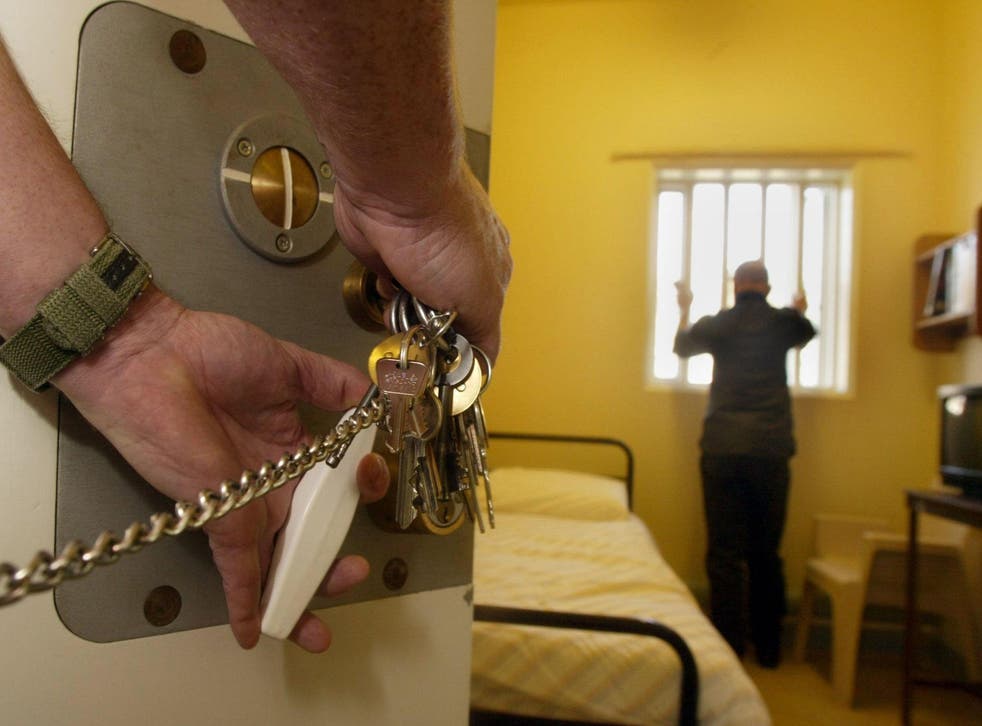 Not one youth jail in England and Wales is now deemed safe after a "staggering rise" in violence over the past year, the prison watchdog has warned.
Easy access to drugs and soaring numbers of inmates locked up for well over the recommended period have also contributed to a "vicious cycle" in which emphasis on rehabilitation has declined, Peter Clarke, HM Chief Inspector of Prisons, said.
Speaking at the launch of the annual report today, Mr Clarke warned that any hope for prison reform would be "in vain" unless the issues were addressed as a "matter of urgency" with fundamental shifts in the way local and training prisons are run.
Figures show a dramatic rise in violence, self-harm and drug use in jails over the past year, at the same time as activities designed to encourage rehabilitation have declined – with education and employment classes in youth jails hitting a seven-year low.
In the months to December 2016, there was a 27 per cent increase in assaults, amounting to 26,000, with assaults on staff up by a staggering 38 per cent, at 6,844, in the same period, the report says.
The number of self-inflicted deaths has more than doubled since 2013, with 113 prisoners taking their own lives in the 12 months to March 2017.
Mr Clarke said some of the most "concerning" findings during the year came from young offender institutions (YOIs), where he said a "vicious cycle" was taking hold as rising violence led to a restrictive regime and security measures, which in turn lead to growing frustration among inmates.
Self-harm rates and violent incidents have surged, while the proportion of youth offenders engaged in any form of training or education is the lowest it has been since 2010, with just 16 per cent of inmates across YOIs engaged in a job, 11 per cent in vocational training and 16 per cent in offending behaviour programmes.
He said that in terms of safety and respect there had been a "dramatic decline", adding: "In early 2017 I felt compelled to bring to the attention of ministers my serious concern about our findings in the youth estates.
"By February 2017, we concluded that there was not a single establishment that we inspected in England and Wales in which it was safe to hold children and young people.
"The speed of decline has been staggering. In 2013-14 we found that nine out of 12 institutions were graded good or reasonably good for safety. The reasons for this slump in standards are no doubt complex, but need to be understood and addressed as a matter of urgency."
Shadow Justice Secretary Richard Burgon accused the Government of "failing to get a grip on the prison crisis" and described the lack of safety in youth jails as a "stain on the nation", condemning the Tories' decision to drop prison reform in the Queen's Speech.
The Ministry of Justice said following the report that it would create a new "Youth Custody Service" with an executive director for the first time, who it said would lead on reforms to the running of the youth estate, including boosting the number of front-line staff by 20 per cent – all of whom it said would be specially trained to work in this area.
The Inspectorate said that across all prisons in England and Wales, drugs were "far too easy to obtain", stating that it was not unusual for 50 per cent of those they surveyed during inspections to have access to a range of substances.
"Many inmates have become addicted to drugs since being in prison – which only serves to increase bullying, violence and self-harm. I can't see an overall strategy to deal with the prevalence of drugs," Mr Clarke added.
As well as violence, drugs and solitary confinement, Mr Clarke said a "rapidly ageing" prison population and "utterly appalling" living conditions also contributed to the stark decline in standards over the past year.
He described the general living conditions in many institutions, citing cases in which prisoners were locked up for almost entire days, both eating and going to the toilet, in cells that are "filthy and dilapidated".
"I have too often been appalled by the conditions in which we hold many prisoners," he said.
"Far too often I have seen men sharing a cell in which they are locked up for as much as 23 hours a day, in which they are required to eat all their meals, and in which there is an unscreened lavatory.
"On several occasions prisoners have pointed out insect and vermin infestations to me. In many prisons I have seen shower and lavatory facilities that are filthy and dilapidated but with no credible or affordable plans for refurbishment."
The report highlights widespread failure by prisons to take on board the guidance of the Inspectorate, noting that while 95 per cent of the recommendations were accepted, 42 per cent had not been implemented.
Mr Clarke said this demonstrated a "huge gap" between accepting the recommendations and achieving them, which said was "unacceptable".
Responding to the report, Shadow Justice Secretary Mr Burgon said: "This report makes it clear that the crisis in our prisons is getting worse by the day.
"Our prisons are becoming ever more dangerous for prisoners and staff alike. Assaults on staff are up by over a third and it is a stain on the nation that not a single young offenders institute inspected was deemed safe.
"The Conservative Government's failure to get a grip of the prisons crisis, including dropping prison reform from the Queen's Speech, is making it more difficult to turn prisoner's lives around and to reduce risk to the public.
"Drastic Conservative cuts to prison budgets and staff numbers are driving this prisons crisis. Labour would tackle it by recruiting thousands of new prisons officers and increasing staff retention by improving terms and conditions."
Frances Crook, chief executive of the Howard League for Penal Reform, said: "Prisons are out of control. A prisoner dies by suicide every three days. Children are locked up with nothing to do for 23 hours a day.
"Record levels of violence mean that men are too scared to leave their cells. Women are injuring themselves more and more. Staff fear for their lives. Conditions are filthy. Enough is enough.
"On the day of the Queen's Speech, the new Secretary of State for Justice sought to assure us that the Government would respond positively to criticism from Her Majesty's Chief Inspector of Prisons. Today, that criticism could not be clearer – the state is failing in its duty to people in prison and staff. Now, I expect to see action.
She added: "Prisons for children should be closed forthwith. For decades, children have been subjected to abuse and neglect by the state. Now the official watchdog has confirmed what the Howard League has been saying for years – there is not a single prison in the country where a child is safe.
"The Chief Inspector's conclusion that a tragedy is inevitable unless action is taken is one of the starkest warnings we have heard about children in prison."
Commenting on the report, Peter Dawson, director of the Prison Reform Trust, said: "The Chief Inspector of Prisons could not put it any more clearly – political rhetoric on prison reform counts for nothing when so many prisons lack the most basic elements of a civilised way of life for either prisoners or staff.
UK news in pictures

Show all 50
"A dramatic reduction in staffing numbers prompted this crisis, but its solution lies in a similarly dramatic change in the way we use prison. Ending the use of pointless short sentences and needless recalls would ease pressure quickly on the worst affected prisons.
"But a timetabled plan to end overcrowding, reserving prison to only the most serious offences, and for periods that punish without destroying hope, is essential to achieving a permanent improvement in the longer term."
A Ministry of Justice spokesperson said: "The safety and welfare of every young person in custody is our absolute priority and we are clear that more needs to be done to achieve this. But we also want custody to improve the life chances of children in our care and to deliver improvements to education and health services within youth custody.
"That's why we have created a new Youth Custody Service, with an executive director for the first time in the department's history – to make sure this vital area is given the priority and weight it deserves.
"The new director will lead on reforms to the running of the youth estate, including boosting the number of front-line staff by 20 per cent – all of whom will be specially trained to work in the youth estate."
Register for free to continue reading
Registration is a free and easy way to support our truly independent journalism
By registering, you will also enjoy limited access to Premium articles, exclusive newsletters, commenting, and virtual events with our leading journalists
Already have an account? sign in
Register for free to continue reading
Registration is a free and easy way to support our truly independent journalism
By registering, you will also enjoy limited access to Premium articles, exclusive newsletters, commenting, and virtual events with our leading journalists
Already have an account? sign in
Join our new commenting forum
Join thought-provoking conversations, follow other Independent readers and see their replies