RNLI sees donations surge after criticism of work to save lives overseas
'Sharp increase' in online fundraising after lifeboat charity attacked over projects to prevent drownings abroad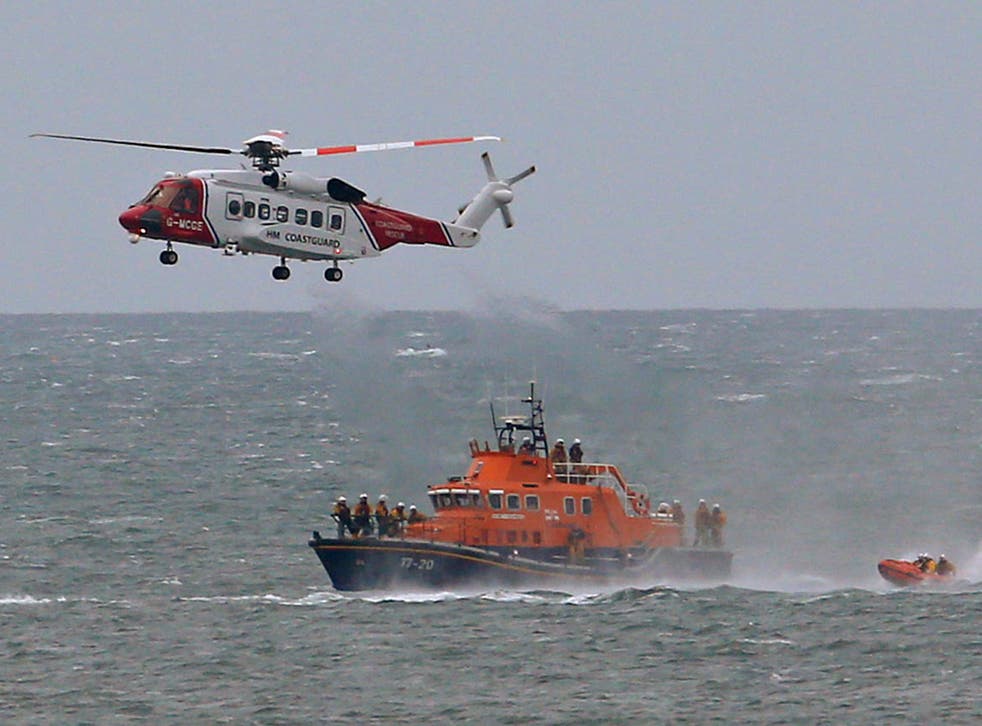 The Royal National Lifeboat Institution (RNLI) has seen a "sharp increase" in online donations after being criticised for its work to prevent people drowning abroad.
The charity said it had been "encouraged" by the "very positive" response from many supporters following media reports about the RNLI sending millions of pounds to overseas projects while facing a funding shortfall.
The Times and The Mail on Sunday published stories over the weekend which detailed how a small percentage of donations to the charity helped to fund work in foreign countries, including Tanzania and Bangladesh. Both newspapers linked the policy to RNLI plans, announced last week, to cut 135 jobs in the UK due to a drop in funding.
The reports featured comments from Conservative MPs attacking the charity and prompted an online backlash, with angry social media users threatening to stop giving money to the RNLI.
The institution launched a robust defence, issuing a lengthy statement on Sunday which argued its purpose had always been to save lives around the world as well as in the UK. The charity pointed out its founder Sir William Hillary's vision had been to "extend our views from our own immediate coasts, to the most remote quarters of the globe, and to every neighbouring state".
UK news in pictures

Show all 50
The response prompted an outpouring of support on social media, with many users making donations to the RNLI and urging others to do the same.
In a further statement on Monday, the RNLI said it had received a "vast" amount of responses to the weekend's coverage. It revealed it had seen a surge in online donations but also some "very negative" comments from supporters looking to withdraw their funding.
A spokesman told The Independent: "In response to the recent media pieces about the lifesaving work we are doing overseas, we have been very encouraged to see a sharp increase in online donations, coupled with some very positive messages of support.
"But this is such a polarising issue, and we have also received some very negative responses, including people contacting our supporter care team requesting to withdraw or reduce their support for the charity.
"The volume of responses we have received on this matter is vast and ongoing – the overall picture is changing constantly at the moment, so it may be several weeks before we have a full understanding of its impact on donations to the RNLI."
The Times and Mail had each reported on the RNLI's funding for overseas projects increasing from £1.1m to £3.3m over the past five years. The Times said the RNLI was "funding burkinis for Africans while cutting jobs", while the Mail story was headlined: "How £3.3million of donations to lifeboat charity are spent abroad including aid for Tanzania swimmers and creches in Bangladesh."
The RNLI's statement provided further details of those schemes. It said it helped to fund the Panje Project, which provides burkinis to devout Muslim women in Zanzibar to enable to them to learn to swim "without compromising their cultural and religious beliefs".
"The RNLI have been involved in the Panje Project with the majority of the RNLI's involvement funded by a donor who specifically wanted the money to go towards this project," the charity added.
It said creches in Bangladesh "help reduce children's risk of drowning by ensuring they have close supervision throughout the day". About 40 children a day die from drowning in Bangladesh and access to a free creche place has been shown to reduce a child's risk of drowning by 82 per cent, according to the RNLI.
The charity said less than two per cent of its total annual expenditure went overseas.
It also denied suggestions it had "misled" donors over how their contributions would be spent, saying: "The RNLI's international work has been reported in detail in our annual reports going back several years and information is also available from the RNLI website and regularly reported elsewhere."
Support free-thinking journalism and attend Independent events
The RNLI, which operates 238 lifeboat stations across the UK and Ireland, has saved more than 140,000 lives since it was founded in 1824.
Last week the charity announced 95 full-time staff and 40 temporary employees were set to lose their jobs after its funding dropped £28.6m last year, with most of the roles at risk at its headquarters in Poole, Dorset.
Chief executive Mark Dowie said the RNLI was facing a "perfect storm" of falling funding and growing demand for its services.
Join our new commenting forum
Join thought-provoking conversations, follow other Independent readers and see their replies