Tunnel to be built under Stonehenge despite opposition from historians
Archaeologists and historians say government plans will 'endanger unique site'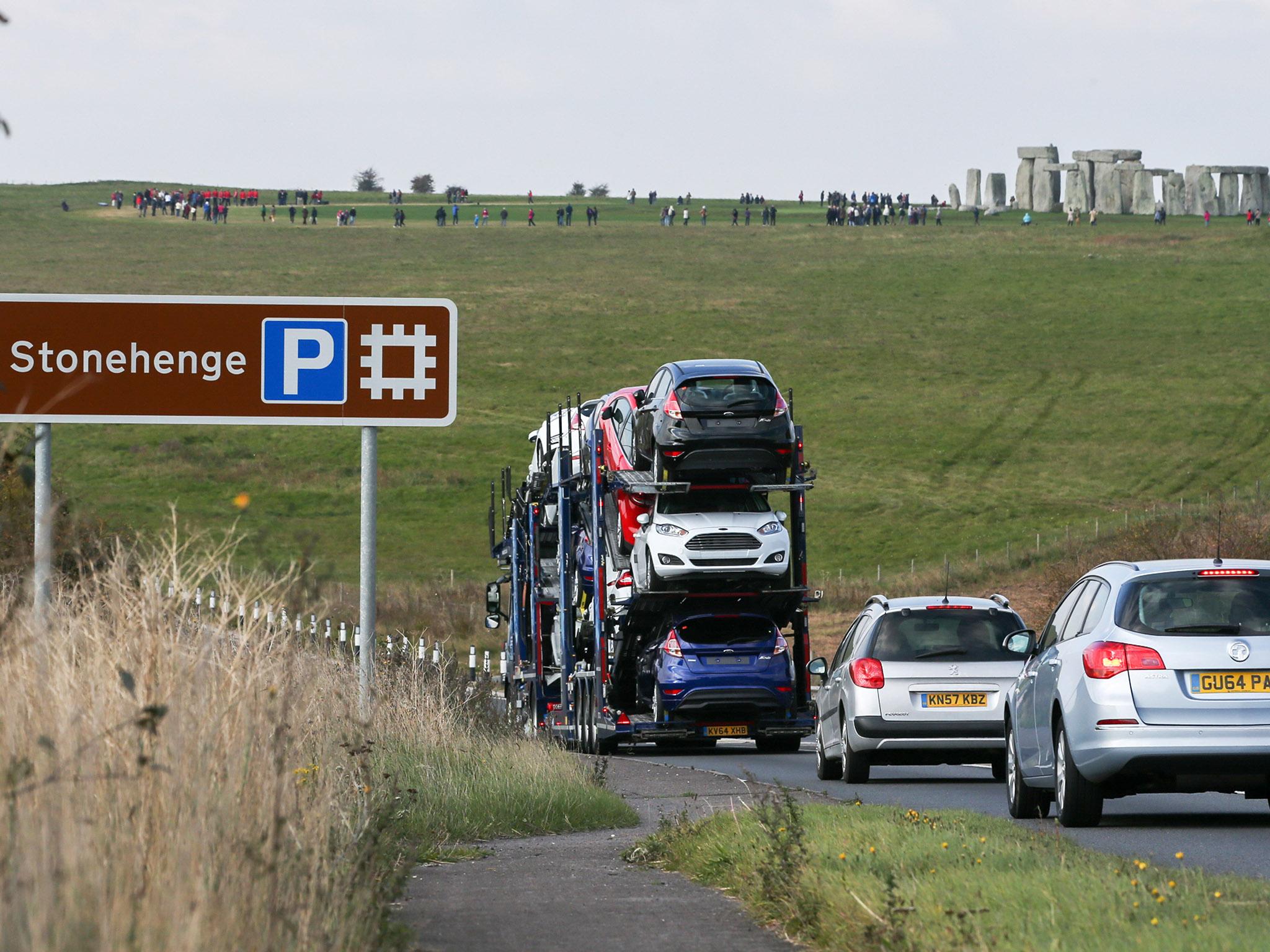 A major road tunnel will be built underneath Stonehenge, the transport secretary has confirmed.
The proposed 1.7 mile tunnel will create a more effective link between the A303, the M3 and M5, reducing traffic flow and benefiting local people, Chris Grayling said.
The route is renowned for slow journey times particularly during the summer months.
The government is planning to invest £2 billion on renovating the A303, one of the busiest access roads to the south-west It is the latest stage of a road strategy announced three years ago.
The move has been supported by English Heritage and the National Trust, but heavily criticised by historians and archaeologists who believe it will damage the ancient monument.
"The standing stones are just a beginning. They sit at the heart of the world's most significant and best-preserved stone-age landscape," the historian Dan Snow, told the Guardian. "The government's plans endanger this unique site."
The plans for the tunnel were approved in principle last year by the Unesco World Heritage organisation, and a public consultation will be open until March.
"This major investment in the south-west will transform the A303 and benefit those locally by cutting congestion and improving journey times," Mr Grayling said in a statement.
"It will also boost the economy, linking people with jobs, and businesses with customers – driving forward our agenda to build a country that works for everyone and not just the privileged few."
In November a huge, prehistoric religious and ceremonial complex was discovered by archaeologists near Stonehenge, changing the way historians viewed the heritage site.
Join our commenting forum
Join thought-provoking conversations, follow other Independent readers and see their replies