Public warned after cliff collapse on Jurassic Coast
Cliffs 'very unstable' after recent stormy weather, fire service warns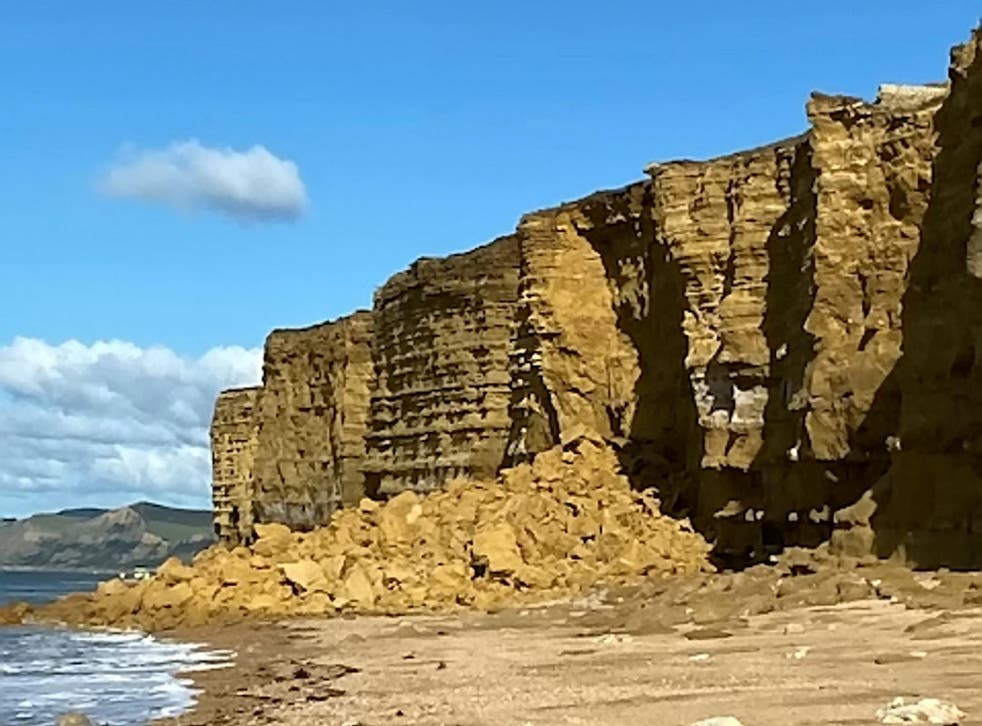 Leer en Español
Visitors are warned to stay away from cliffs on the Jurassic Coast after a substantial rockfall early on Saturday.
Dorset Council said heavy rain leading up to the bank holiday weekend has made rock faces unstable as they warned people against walking along cliff edges.
A crew from Bridport Fire Station attended the scene at Hive Beach near Burton Bradstock along with police.
The fall happened at around 6:30am on Saturday morning, the fire station said in an incident report.
The fire crew assisted police to check if anyone had been trapped in the rocks and used a thermal imaging camera to check for any casualties around the cliff edge.
"We have had a lot of rain and strong stormy seas battering the cliffs making them very unstable," Dorset & Wiltshire Fire & Rescue said in a statement.
"Cliff falls can happen at any time without warning."
Saturday's collapse took place on the same beach where a young woman was killed by a rockfall back in 2012.
Register for free to continue reading
Registration is a free and easy way to support our truly independent journalism
By registering, you will also enjoy limited access to Premium articles, exclusive newsletters, commenting, and virtual events with our leading journalists
Already have an account? sign in
Register for free to continue reading
Registration is a free and easy way to support our truly independent journalism
By registering, you will also enjoy limited access to Premium articles, exclusive newsletters, commenting, and virtual events with our leading journalists
Already have an account? sign in
Join our new commenting forum
Join thought-provoking conversations, follow other Independent readers and see their replies