Sunday Times' Rod Liddle suggests extremists should blow themselves up in London's Tower Hamlets away 'from where the rest of us live'
Politicians in borough describe comments 'racist', 'sick' and 'poisonous'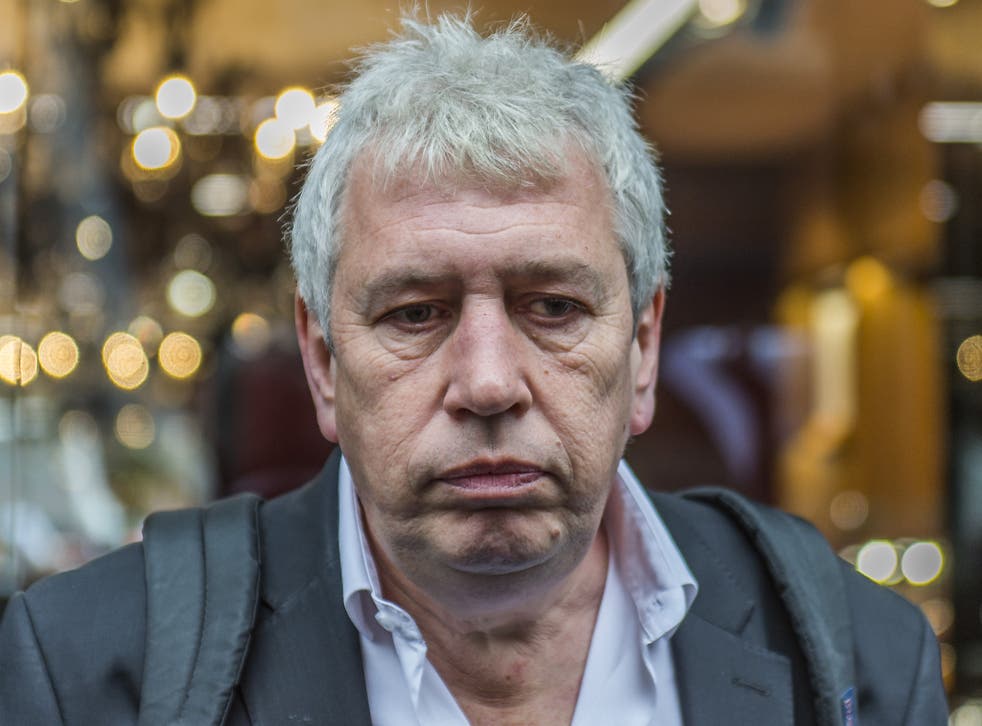 A Rod Liddle column in The Sunday Times has prompted anger after he said suicide bombers should blow themselves up in London's Tower Hamlets, which he described as being a "decent distance from where the rest of us live".
The former editor of BBC Radio 4's Today programme has been labelled "sick", "poisonous" and "racist" by politicians in the borough for his comments.
In an apparently whimsical article, the 58-year-old said he agreed with Islamist extremist Anjem Choudary, who has recently been released from prison, that extremists should blow themselves up.
Writing in The Sunday Times, Mr Liddle said: "I don't really mind if they don't leave the country, so long as they blow themselves up – somewhere a decent distance from where the rest of us live. Tower Hamlets, for example."
Tower Hamlets is one of the most ethnically diverse boroughs in the country. A total of 41 per cent of residents are British Asian, the majority of whom are Muslim, according to the last government census.
Jim Fitzpatrick, the MP for Poplar and Limehouse in Tower Hamlets, described the comments as "disgusting and offensive".
"We have 300,000 residents in Tower Hamlets and to suggest that Anjem Choudary should come here and blow himself up is hateful," he told The Independent.
"The comments are disgusting and offensive. I am surprised that the editor allowed a piece like this to be published into a reputable paper.
"The Merchant Navy Memorial and the Tower of London are both in Tower Hamlets, as is Canary Wharf, which was bombed by the IRA in 1996, are these icons what Mr Liddle is suggesting should be blown up?"
Mr Fitzpatrick has also written directly to Martin Ivans, the editor of The Sunday Times, calling for an apology.
Rushanara Ali, the MP for Bethnal Green and Bow, also spoke out against the column, describing Mr Liddle's comments as "terrifying".
"I absolutely condemn Rod Liddle's reprehensible remarks in his recent column in the Sunday Times. Anjem Choudary's incitement of hatred has no place in our society and neither does the dangerous and divisive rhetoric used by Rod Liddle," Ms Ali told The Independent.
"It is disgraceful that the Sunday Times printed Liddle's terrifying comments. Hundreds of thousands of people live and work in the borough, which has suffered from terrorist attacks such as the IRA bombing of Canary Wharf in 1996 and the Brick Lane nail bomb attack in 1999 carried out by a Neo-Nazi.
"This is a desperate attempt by a desperate man in need of self-publicity, regardless of the consequences and potential for inciting violence in our society. It is deeply concerning considering the dramatic rise in hate crime in recent years. I hope the Sunday Times reflects on whether they want to continue to be associated with this despicable man and his despicable views."
The Mayor of Tower Hamlets, John Biggs, also spoke out against the column, describing it as "sick", "racist" and "poisonous".
"Shocking. Beyond belief in a so called liberal newspaper. World needs to move on from this stuff. Poisonous and playing to sick and racist stereotypes. In the modern world we, not him, are "the rest of us"," he tweeted.
The Sunday Times declined to comment
Support free-thinking journalism and attend Independent events
Liddle has a history of making controversial remarks.
In 2010 he was accused of posting racist and misogynistic comments under the username "monkeymfc" on a Millwall football club discussion website.
The comments included jokes about not being able to smoke at Auschwitz, comments that Crimewatch was proof that "blacks have entire TV programmes to themselves" and that someone should kick a woman that he did not agree with "in the c***".
Liddle admitted the account was his but claimed some of the comments had been taken out of context and that others had been posted by people who had gained access to his account.
In 2012, writing for The Sun, Mr Liddle claimed that many people in the UK were "pretending to be disabled".
UK news in pictures

Show all 50
A year later he wrote about the murder of Lee Rigby and referred to the perpetrators as "black savages", which was later removed from his Spectator column.
Mr Liddle offered this apology at the time: "To avoid the ludicrous phrase 'men of Muslim appearance' I originally used the word 'black' to describe the appearance of the knifemen. If anyone took that wrong way, I'm very sorry."
Earlier this year, in a column for The Spectator, he complained about it being difficult not to be racist.
Following the controversy surrounding a cartoon which depicted tennis player Serena Williams with a large figure and exaggerated pink lips he complained about how hard it was to draw a black person's lips.
"I have spent the morning trying to draw a cartoon of a black person without it being racist. It's bloody difficult," he wrote.
Join our new commenting forum
Join thought-provoking conversations, follow other Independent readers and see their replies