Roger Daltrey and Cliff Parsons help launch world's largest model-railway exhibition centre
The Who frontman is among the enthusiasts behind the Ashford International Model Railway Education Centre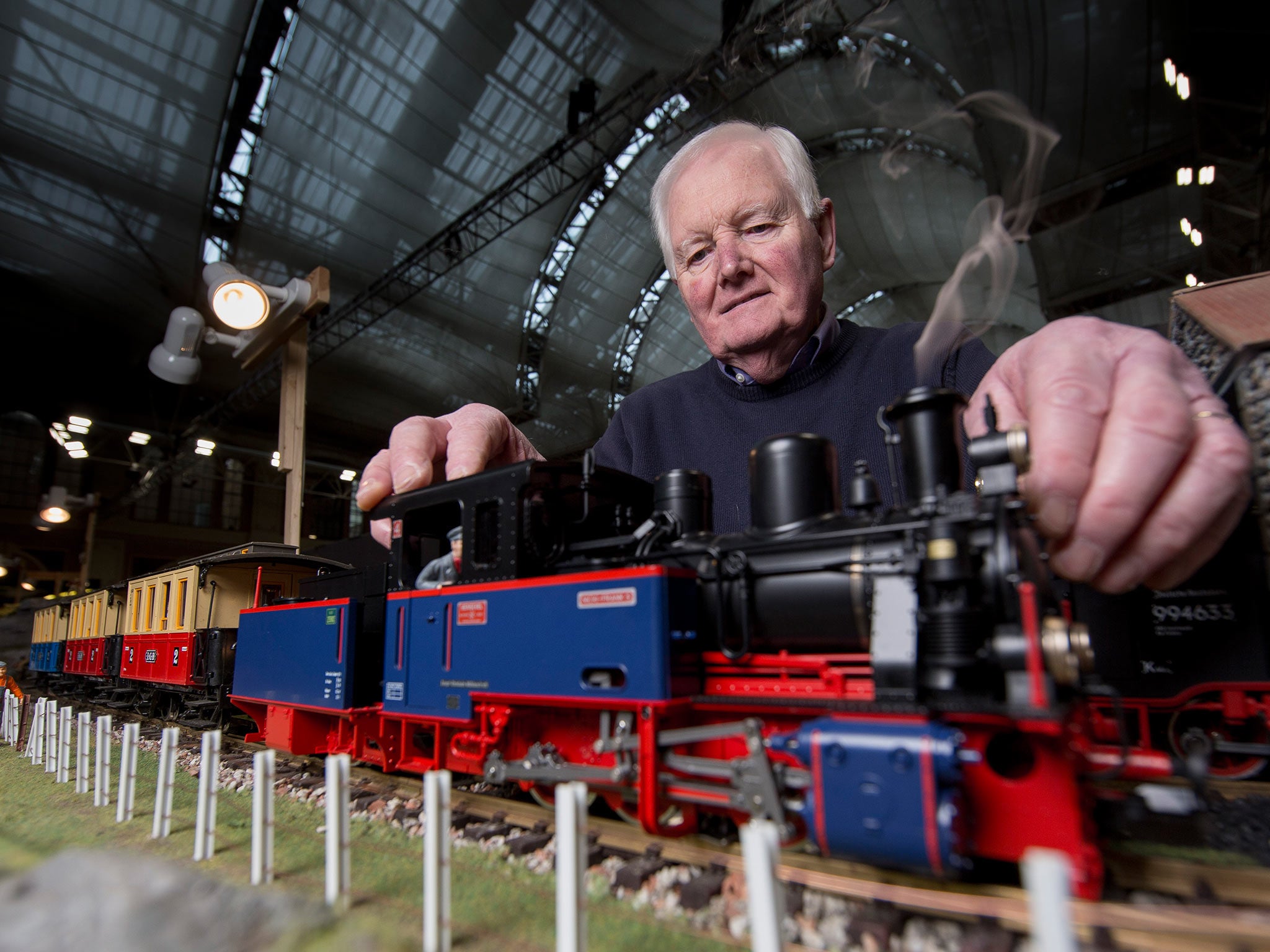 Three years ago Cliff Parsons was sitting in a pub with Roger Daltrey, one of his model-railway-obsessed mates. Daltrey – better known in some circles as frontman with a rock'n'roll outfit called The Who – agreed with Cliff that it was appalling how little today's children know about Britain's proud rail heritage. There and then, they decided to do something about it.
On 16 March, the audacious scheme hatched over several pints by the air-freshener factory owner and the rock star took a giant leap forward when Ashford council gave planning approval for the world's largest model-railway exhibition centre. The 2.5-acre Ashford International Model Railway Education Centre (Aimrec) will display as many as 30 enormous model railway layouts, many of them worth hundreds of thousands of pounds.
Five layouts worth more than £500,000 have been acquired; another has been offered by a member of the royal family. Mr Parsons won't name the donor.
He may be old enough to remember the golden days of steam but Mr Parsons' vision for Aimrec is decidedly contemporary. Visitors will download an app to their phone or tablet that will allow them to control the model railway layouts; immersive computer graphics will whisk them back in time and demonstrate how railways "transformed everything" from the "post and newspapers to horse racing and funfairs".
There will also be a glimpse of the future: another CGI display created by Virgin Trains will offer a vision of railways in the year 2500. What Aimrec won't be is a museum.
"Everything in there will work and be interactive," said Mr Parsons. "It won't be stuff in glass cases."
Now planning permission is in the bag all that's required ahead of a planned 2018 opening is £5m on top of the £1.2m already raised. Rattling the can will be Daltrey and a group of fellow high-profile model railway nuts including Jools Holland, Pete Waterman and Sir William McAlpine. Mr Parsons has also had discussions with Rod Stewart – another railway-addicted rock star – and hopes to involve Phil Collins, yet another musical luminary who knows his ballasting from his base plate.
"You'd be surprised how many people are into model railways," said Mr Parsons. "They're works of art; some of them are exhibition pieces that have taken more than 30 years to make." His own masterpiece, The Gresley Beat, is a 30-foot long, hand-built 00-scale model of Kings Cross station that has been decades in the making. It is insured for £400,000 – and, no, it's not finished.
What is the attraction? Musician Jools Holland, an Aimrec trustee, says the best model-railway layouts reflect the "cultural and industrial history" of the UK and the rest of the world. "It's a way of looking at the past in miniature," he adds.
Children are not always drawn to art or history but Mr Parsons is convinced his project will attract visitors of all ages. He points out that Hamburg's Miniatur Wunderland, currently the world's largest model-railway attraction, pulls in 1.2 million visitors a year. Aimrec's location, only 37 minutes from London and within easy reach of Europe's 10 million modellers, puts it on track to rival those numbers.
Join our commenting forum
Join thought-provoking conversations, follow other Independent readers and see their replies