Roger Scruton says 'thought crimes being manufactured to silence conservatives' after government sacking over antisemitic trope
'We get identified, caricatured and then demonised and made to look though we are some kind of sinister racist, fascist kind of people,' 75-year-old claims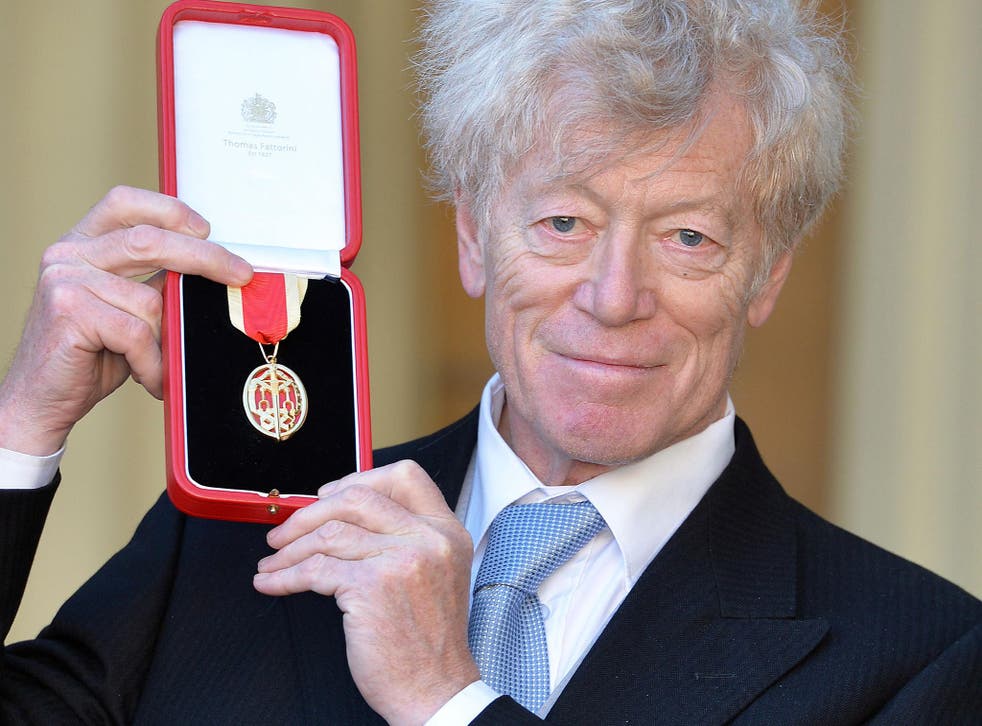 Former government adviser Sir Roger Scruton, who was sacked after appearing to repeat an antisemitic trope, has claimed there is a societal attempt to silence conservative voices through demonisation and the "manufacturing of thought crimes".
Speaking on the Today programme on Friday morning, Sir Roger defended a number of controversial statements he made in a now-infamous interview with the New Statesman earlier this month, and criticised the government for subsequently removing him as chair of a commission on building better quality housing.
"I'm a conservative thinker, well known as such, outspoken but reasonable in my view, and there's been throughout this country and throughout Europe really this attempt to silence the conservative voice," he said.
"We get identified, caricatured and then demonised and made to look as though we are some kind of sinister racist, fascist kind of people."
He added critics were "constantly manufacturing thought crimes" in order "to silence people who are conservative".
The New Statesman interview and Sir Roger's subsequent sacking has sparked a growing row between the left-leaning publication, its right-wing rival The Spectator and a host of prominent figures on the right.
The initial piece was presented as a series of outrageous comments, and included quotes from Sir Roger that appeared to show him repeating antisemitic tropes about George Soros, as well as descriptions of Muslim immigration to Hungary as a "sudden invasion of huge tribes".
"Anybody who doesn't think that there's a Soros empire in Hungary has not observed the facts," he was quoted as saying in defence of previous statements about the billionaire philanthropist.
UK news in pictures

Show all 50
Viktor Orban, the far-right prime minister of Hungary, has repeated common antisemitic tropes about Jewish influence by claiming that Mr Soros is secretly controlling Hungarian affairs.
But Sir Roger and The Spectator, which obtained a recording of the interview, have claimed the political philosopher was deliberately misquoted on a number of issues.
"The way in which it was presented in the New Statesman was such as to cause some kind of scandal," Sir Roger said, highlighting comments about Chinese people he said were misconstrued by the magazine.
Sir Roger, who was quoted as saying, "Each Chinese person is a kind of replica of the next one and that is a very frightening thing," said it had not made clear he was talking about the Chinese government's oppression of its citizens.
Of comments about the "invasion" of Muslims to Hungary, he insisted he was laying out how Hungarian citizens perceive the issue, rather than it being his own perception.
Support free-thinking journalism and attend Independent events
He said he was "not very impressed" by his sacking, and accused members of the Conservative Party of "rushing to disassociate themselves" from "demonised" figures on the right.
He added: "This happens so I gather on social media, all kinds of MPs saying, 'Oh he's not one of us,' and there I am out in the cold. My only fault having been trying to defend them."
Several Conservative MPs called for Sir Roger's firing following the New Statesman piece, though Johnny Mercer later retracted his statement, claiming he had been duped by "poor journalism".
Join our new commenting forum
Join thought-provoking conversations, follow other Independent readers and see their replies