Women targeted in 'romance scams' lose £100,000 in space of two weeks
'We think many people are simply too embarrassed to tell us they have been scammed in a romance fraud,' say police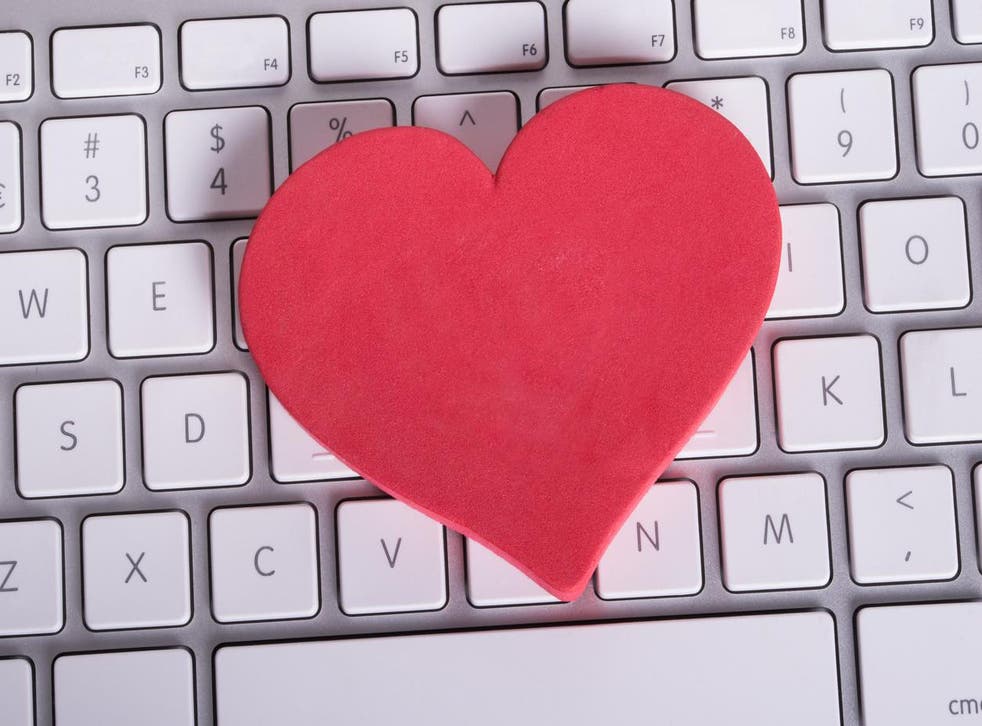 Two women from Northern Ireland who were the victims of romance scammers have lost more than £100,000 between them in the last two weeks.
Men on the internet tricked them into sending substantial amounts of money after befriending them and sending romantic messages.
The Police Service of Northern Ireland drew attention to the recent cases as they issued a warning about dating scams ahead of Valentine's Day on Thursday.
In the first 10 months of last year, police received 39 reports of dating scams in Northern Ireland, when more than £218,000 was taken.
But officers are concerned the number of actual incidents is significantly higher because many who are duped are too ashamed to raise the alarm.
Couples around the world on Valentines Day

Show all 23
"We think many people are simply too embarrassed to tell us they have been scammed in a romance fraud," a spokesperson said.
"While these are alarming statistics we believe romance scams are significantly under-reported. Unfortunately, we continue to see members of the public lose very significant amounts of money in online and telephone scams."
Police reporting centre Action Fraud say around two thirds of romance fraud victims are women and they lose twice as much on average as males. The average age of all romance fraud victims is 50.
The women, from counties Antrim and Down, in the recent cases reported losses to the police of almost £105,000 in the last fortnight.
In one of the cases, a man claimed he was in the US Army. He was in touch with a woman in Northern Ireland for about a month before their relationship became romantic.
From May 2018, he told her he was being held by authorities in Africa and needed money to get out and she was scammed into sending him £65,000.
"She truly believed this man was genuine as she had found a profile online that matched his details," police said.
The second report involved a woman who was talking to a man who claimed he was an engineer living in America.
They had been in touch on the internet since November and the man eventually asked the woman for money. She believed his fraudulent story and sent him £40,000.
PSNI Chief Superintendent Simon Walls said: "Sadly, for these two women they will not get their money back as they gave it to the fraudsters voluntarily.
"These reports illustrate how scammers don't care about their victims; that they're happy to take advantage of people's vulnerability and good faith. Unfortunately, there is no end to the methods fraudsters will use to dupe people into giving them money."
Victims of romance scams lost an average of £11,145 each last year, according to new figures released over the weekend.
The data, from Action Fraud, showed that £50m was lost in these scams in 2018 when scammers feign being romantically attached. Fraudsters dupe victims into sending money or collect enough personal information to steal their identities.
In 2018, 4,555 reports of romance fraud were made to Action Fraud. Total losses were up by 27 per cent compared with the previous year.
"As cases of romance fraud increase each year, so too does the cost to victims, both emotionally and financially," Commander Karen Baxter, head of the City of London Police's economic crime department, said. "The emotional damage of falling victim to romance fraud can often be far more difficult to come to terms with."
Police warned romance scammers do not prey on a specific gender, sexuality, race or age.
They urged people who do online dating to protect themselves – advising them to start off with a reputable website and keep their eye out for someone asking lots of questions but failing to give any detail about themselves.
They also warned people not to ever hand over any money or send goods such as iPhones or iPads or let anyone they do not know or trust transfer money into their bank account.
In the US, more than 21,000 people told the Federal Trade Commission they fell victim to romance-related scams in 2018, losing a total of $143m.
On Tuesday, the agency said it received more reports of "romance scams" than other consumer-facing fraud last year and that schemes involving dating are fast rising in popularity.
"Once these fraudsters have people by the heartstrings, they say they need money, often for a medical emergency or some other misfortune," the FTC wrote in a report.
Join our new commenting forum
Join thought-provoking conversations, follow other Independent readers and see their replies