Rory Stewart 'given get out of jail free card' on prison pledge, say campaigners
'You forge a good working relationship with these ministers and you start to make progress. But then all of a sudden, just as you're moving forward, they get replaced or promoted,' says prison officers' union chief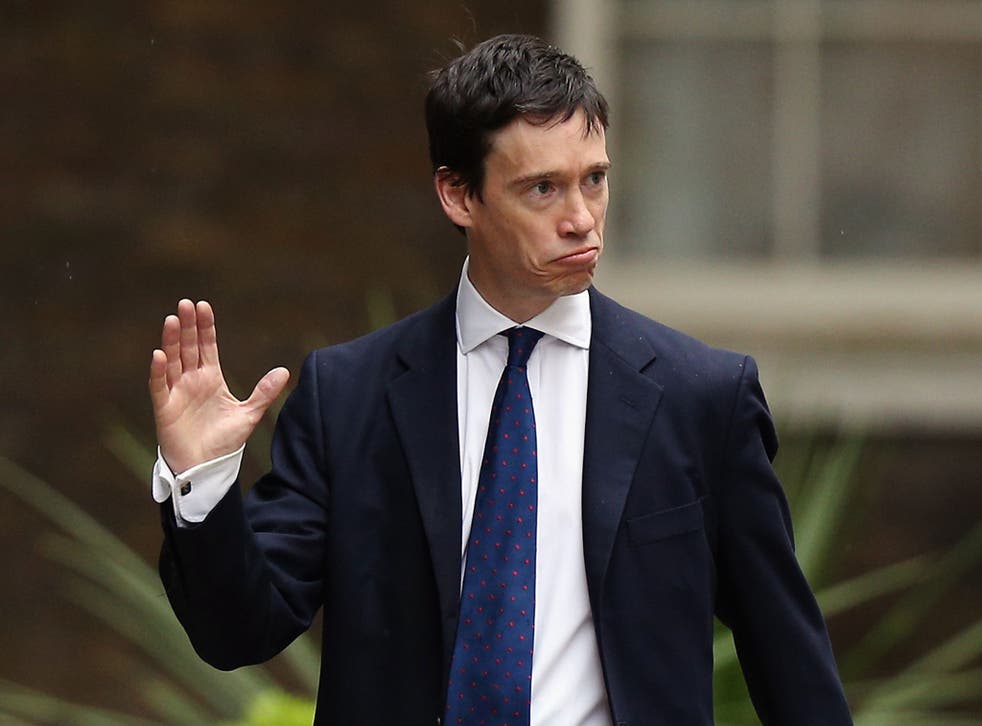 Rory Stewart's removal from his role as prisons minister has "given him a get out of jail free card" on his pledge to improve the prison system, justice campaigners have claimed.
A cabinet reshuffle sparked by the firing of defence secretary Gavin Williamson over a national security leak saw Theresa May appoint Mr Stewart as secretary for international development – widely seen as a promotion.
As prisons minister, a role he served in from January 2018, he vowed to resign if he failed to reduce the levels of violence and drug use in jails selected for the 10 Prisons Project, a £10m campaign announced in August 2018 to tackle "acute" issues in 10 of the most challenging jails.
Criminologists and prison officers said it marked a continuation of the "ministerial merry-go-round" at the Ministry of Justice (MoJ) which was "destabilising" for the sector.
Campaigners said Mr Stewart had forged a good relationship with them and made "positive" pledges, but these now risked "disappearing into a black hole".
UK news in pictures

Show all 50
A MoJ spokesperson told The Independent that progress on the 10 Prisons Project would continue regardless of who replaced Mr Stewart.
But campaigners worried that it would suffer the same fate as the "six reform prisons" project, which Michael Gove set up as justice secretary but was shelved after he was sacked in 2016.
Mark Fairhurst, national chairman of the Prison Officers' Association (POA), said: "Rory Stewart has been given a get out of jail free card."
He added: "The pledges [Mr Stewart] made and the way he engaged with us and listened to us were positive, but the question is what happens now?
"This is the problem. You forge a good working relationship with these ministers, and you start to make progress, because certainly the things he's implemented are things that we've been calling for years. But then all of a sudden, just as you're moving forward, they get replaced or promoted.
"So then you've got to do the same thing with somebody different, and you can only hope that they have the same engagement with the trade unions, respect what we say and act upon what we say like he's done. Unfortunately this new prisons minister, whoever he or she may be, will not have time to settle in because this is an emergency – we are still in crisis. Safety is a massive issue. We're getting staff with their throats slashed and getting their heads stamped on."
Mr Fairhurst said that while Mr Stewart was making progress, the 10 Prison Project was not on track to succeed, and that his ministerial move would allow him to "get out of jail free" on the pledges.
"We all know that it will fail," he added. "I think people in power knew what was coming and needed to protect him."
Stirling University criminologist Dr Hannah Graham said: "The ministerial merry-go-round in justice in recent years is destabilising. It hasn't offered probation, courts and prisons practitioners the consistent stability and support they need. At a time when painfully high numbers of people are dying on probation and in prisons, accountable and morally courageous ministerial leadership is so very needed."
Peter Dawson, director of the Prison Reform Trust, said there would be a "good deal of regret" at the loss of Mr Stewart, but that it was "safe to assume" that his replacement would not commit to resigning if the 10 Prison Project doesn't deliver.
"Indeed, the 10 may well disappear into the same black hole as the 'six reform prisons' that Michael Gove set up as justice secretary before moving on," he added.
Join our new commenting forum
Join thought-provoking conversations, follow other Independent readers and see their replies