Rotherham child abuse victim refused compensation by government agency because she 'consented'
Criminal Injuries Compensation Authority guidance being reviewed after appeal
Lizzie Dearden
Home Affairs Correspondent
Monday 11 September 2017 17:11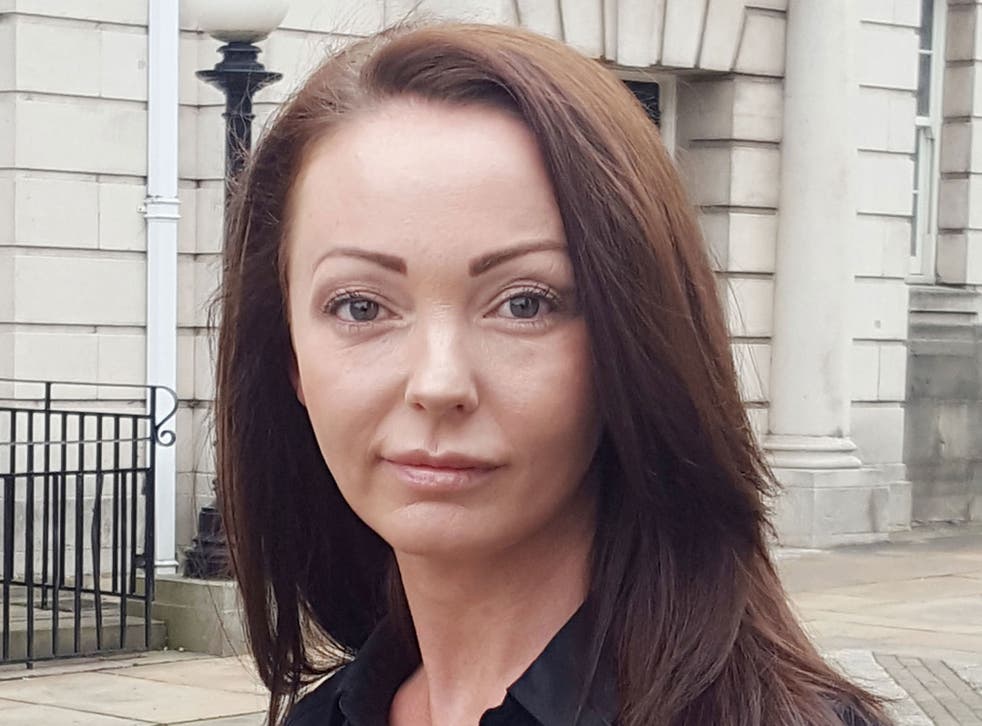 A woman who was abused by a grooming gang in Rotherham as a child was told by the Government's compensation authority that she "consented", it has emerged.
Sammy Woodhouse, who waived her anonymity to speak out about the exploitation, was abused from the age of 14 by ringleader Arshid Hussain.
He was jailed for 35 years but the Criminal Injuries Compensation Authority (CICA) did not immediately recognise his crimes.
An initial response to Ms Woodhouse's claim read: "I am not satisfied that your consent was falsely given as a result of being groomed by the offender.
"The evidence does not indicate that you were manipulated or progressively lured into a false relationship."
Ms Woodhouse appealed the CICA's initial refusal and was eventually offered the maximum amount of compensation she qualified for.
"We keep hearing a lot of 'we've learned lessons'," she told the BBC's Inside Out programme.
"If an adult can privately think that it's a child's fault for being abused, beaten, raped, abducted, I think you're in the wrong job."
She is now calling for a meeting with the Justice Secretary, David Lidington, over a review of the way CICA considers cases.
Hussain, 40, was convicted of 23 offences including indecent assault and rape last year after assaulting his victims, luring them into prostitution and fathering children with some, while forcing others into prostitution.
The court heard that victims of the grooming gang were scarred by the abuse, suffering eating disorders, self-harm, agoraphobia, self-loathing and mental illness.
Ms Woodhouse was among 1,400 children abused in Rotherham over 16 years, with police and local authorities ignoring repeated reports and warnings over the exploitation by predominantly Asian men.
A freedom of information request by a group of charities revealed that she is also one of almost 700 child victims of grooming and sexual abuse to be refused payments by the CICA.
"While the law states it's a crime to have sexual activity with someone under the age of 16, this is not reflected in compensation decisions," campaigners said earlier this year.
"Payment rules are being interpreted to suggest children can consent to their abuse."
The CICA said not all the refusals were over the issue of the consent, adding that more than 4,200 applications from victims of sexual assault aged under 16 were received last year.
David Greenwood, a solicitor who advised Ms Woodhouse on her appeal, told The Independent that other victims had received similar responses.
UK news in pictures

Show all 50
"They are essentially saying that people who were unable legally to consent actually consented and the case for compensation has been refused," he added.
"It has not stopped, it is ongoing and it's hard to understand. It seems that these types of cases are not understood well by the decision makers."
Mr Greenwood, a child abuse specialist at Switalskis Solicitors, said Ms Woodhouse was "very upset" by the decision, which came after years of legal battles to bring her abusers to justice.
He added: "There are other Rotherham girls and there are going to be a lot of applications … we want this to stop."
The CICA administers the Criminal Injuries Compensation Scheme, which awards taxpayer-funded payments to blameless victims injured as a result of violent crime.
It has recently put out appeals for victims of the terror attacks in Westminster, Manchester, London Bridge and Finsbury Park to come forward, and is expected to receive applications from victims of sexual exploitation in Newcastle.
A spokesperson for the CICA said it was reviewing its guidance to staff to ensure grooming cases are properly considered and was consulting with organisations including Barnardo's and Victim Support.
"Child sexual abuse is abhorrent. Our guidelines are designed to make sure that controlling and abusive behaviour is taken into account when handling compensation applications," a spokesperson added.
"We want to be sure that we never get these decisions wrong. That's why we are reviewing our staff guidance to make sure that we identify every instance where grooming could be a factor.
"We are actively engaging victim support groups and relevant charities to make sure the revised guidance is as robust as it possibly can be."