Campaigners welcome decision to end 'rough sex' defence: 'The criminal justice system has failed so many women'
'Some of us knew women who've been killed and were determined to not let what happened to their friend happen again. For nearly 50 years, the criminal justice system has failed so many women,' says campaigner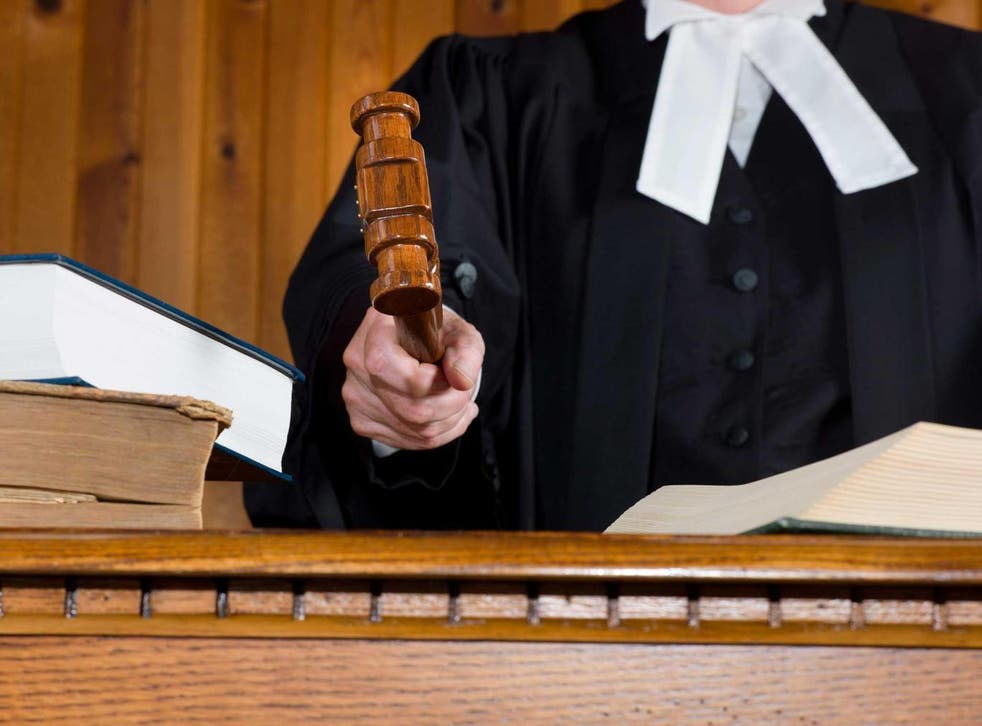 Campaigners have welcomed the government's decision to address the rising number of killers claiming women died during rough sex by ending the so-called 'rough sex' defence.
Increasing numbers of women are being seriously injured and killed in incidents dubbed "sex games gone wrong". In 1996, two women per year were killed or injured during what the defendants referred to as "consensual rough sex", but this figure had soared to 20 women by 2016.
Now, the government has published a new clause to its landmark domestic abuse bill to drive out "consent for sexual gratification" as a defence in court proceedings for causing serious harm.
It comes after an 18-month campaign by We Can't Consent To This, an organisation that has done extensive research into the 'rough sex' defence, alongside MPs Harriet Harman, Mark Garnier, and Laura Farris.
We Can't Consent to This recently revealed 67 victims were made to go to court during the past decade to deny they gave their consent to being strangled, assaulted or subjected to violence.
Non-fatal strangulation should be tried as a serious assault under guidelines drawn up by the Crown Prosecution Service (CPS), but this often does not happen in reality. In 45 per cent of cases where a man kills a woman during sex and alleges she gave her consent, the 'rough sex' defence succeeds, which leads to the killing being prosecuted under manslaughter or not even regarded as a crime.
Fiona Mackenzie, the campaign group's founder, said: "I'm so proud of us, of what we have done. Some of us knew women who've been killed and were determined to not let what happened to their friend happen again. For nearly 50 years, the criminal justice system has failed so many women — it's in all of their honour that we have fought this.
"We will keep going, this isn't law yet, and will apply only in England and Wales: Scotland and Northern Ireland must be next. And we'll continue to generate analysis and influence policy to improve outcomes for women: there is so much still to do."
A distressing report, which is the first of its kind, found strangulation during sex can increase the risk of stroke and brain injuries even if the person does not lose consciousness.
Researchers at Bangor University and doctors at North Wales Brain Injury Service discovered it is common for strangulation to leave no visible indications of injury but victims can go on to suffer symptoms days or even weeks after the incident took place.
The report, which came out last month, discovered physical repercussions of strangulation can include cardiac arrest, stroke, miscarriage, incontinence, speech disorders, seizures, paralysis, and other forms of long-term brain injury.
Justice Minister Alex Chalk said: "No death or other serious injury — whatever the circumstances — should be defended as 'rough sex gone wrong'.
"Perpetrators of these crimes should be under no illusions — their actions will never be justifiable in any way, and they will be pursued rigorously through the courts to seek justice. Great credit is due to the MPs and campaigners who have worked so tirelessly to further the protections on offer to victims of sexual violence and their families."
While We Can't Consent To This celebrated the decision to end the 'rough sex' defence, the campaign group noted non-fatal strangulation is "widely under-prosecuted" and lent their backing to calls for this to be made a specific serious offence via the domestic abuse bill.
Join our new commenting forum
Join thought-provoking conversations, follow other Independent readers and see their replies