Royal Mail's secret underground railway to open to the British public
'It's completely unknown by most Londoners. It's going to completely blow their minds'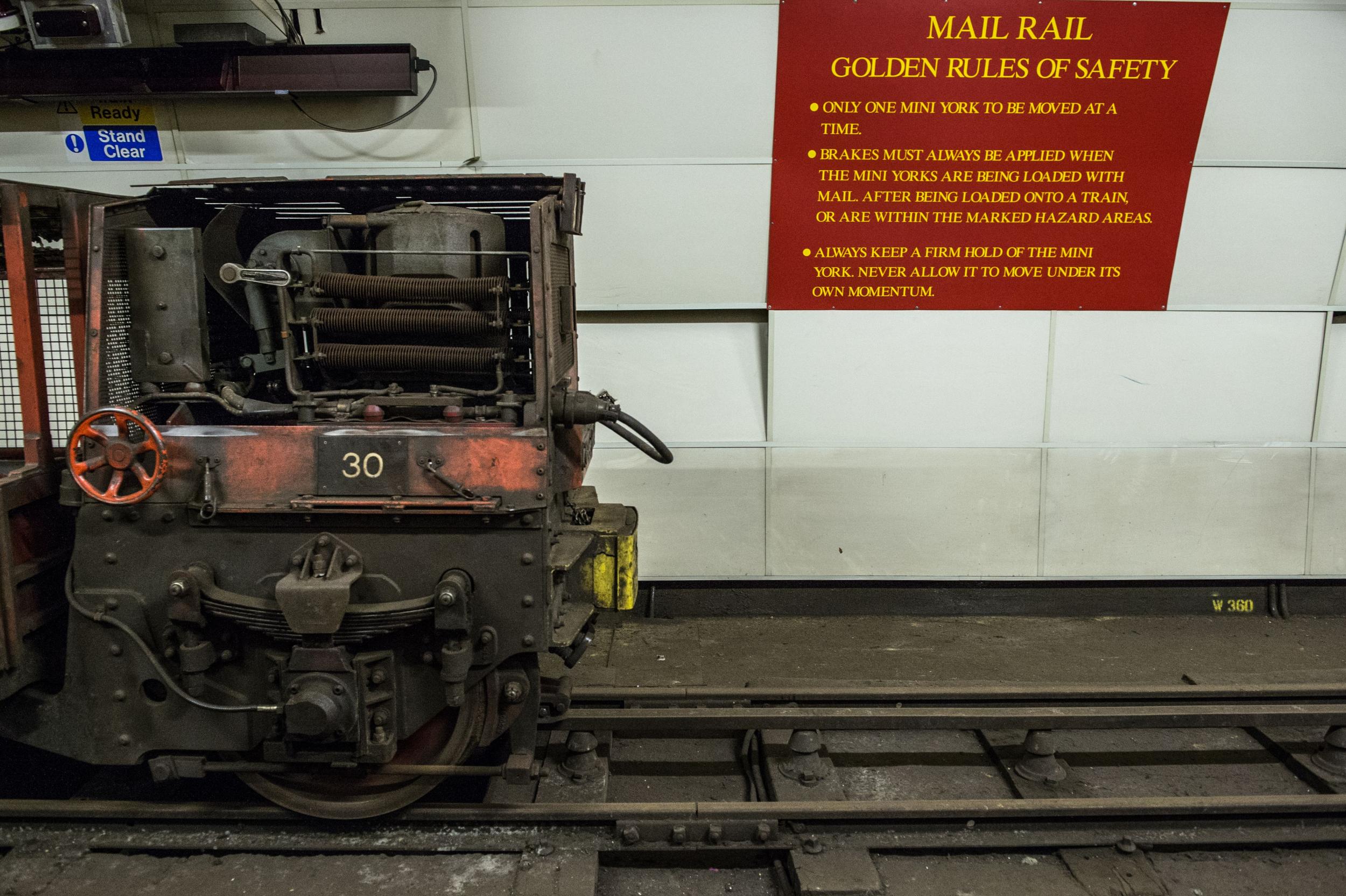 A secret underground railway network known as London's Mail Rail is opening its doors to the British public for the first time in history.
Thanks to a £26 million project backed by the Heritage Lottery fund, the long forgotten railway which once transported four million parcels a day will be restored.
Built in 1927, the Mail Rail was the first driverless electric railway in the world, running 70ft beneath Londoner's feet for nearly a century.
After years of fundraising and renovation, both The Postal Museum and the railway will reopen at Mount Pleasant in Central London next year.
Speaking to AFP, TV historian Dan Snow expressed his excitement about the long-awaited project.
"This is one of the most significant heritage sites in the UK. The line stretches from Paddington in West London all across to Whitechapel in the east, and is what kept London going.
"It's what helped make London the richest and most important city in the world 100 years ago.
"It's completely unknown by most Londoners. It's going to completely blow their minds."
The Postal Museum will explore the rich and colourful history of Britain's postal network. Tracing its progression from Henry VII's appointment of the first postmaster general to the 21st century modernised mail services we see today.
Royal Mail celebrate remarkable people born 100 years ago
Show all 10
Director of Postal Museum Adrian Steel said that the museum will open up Britons eyes to the untold history of the mail service.
"Our new home will reveal the stories of the service, the people, the vital role postal communication has played over 500 years. Five centuries of social history from an institution that changed the world."
Darren Casey who first begun working on the mail rail as an 18-year-old apprentice has been involved with the restoration.
Talking to The Guardian, Casey recalled the tremendous "camaraderie" while working there in his youth.
"It was hard work and long hours in shifts around the clock – but there was great camaraderie down here, it was a real team".
In its heyday, trains carrying post would run every five minutes along a 22 mile network of tracks. Once the network is reopened, passengers will be able to take a 1km journey on the Mail Rail.
Join our commenting forum
Join thought-provoking conversations, follow other Independent readers and see their replies