Royal Navy nuclear submarine 'sinks to dangerous depths after gauge malfunctions'
Vanguard class vessel carrying Trident nuclear missiles reportedly headed towards 'crush depths' putting 140 crew at risk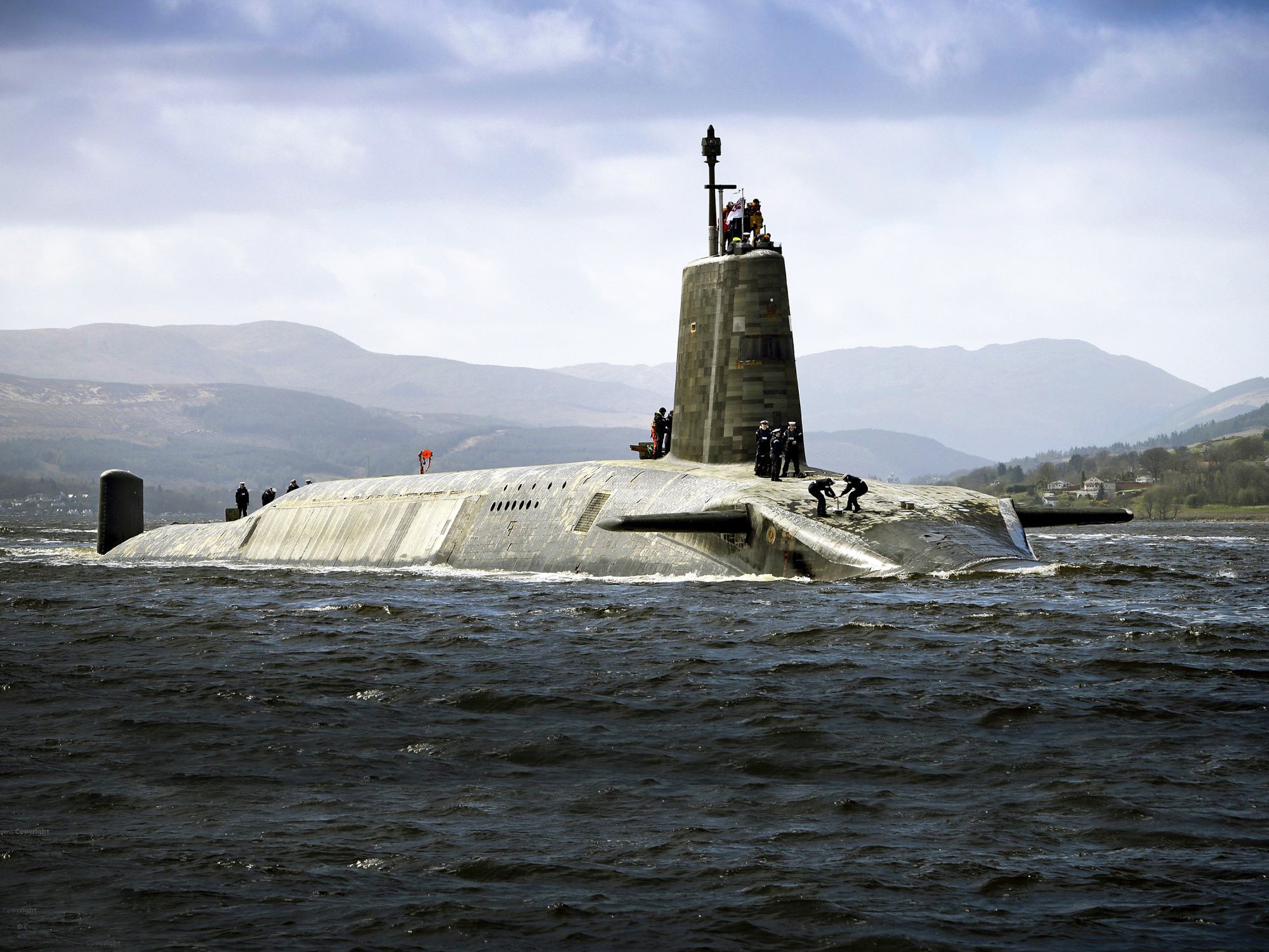 A Royal Navy nuclear submarine was saved from disaster after it sank towards dangerous depths due to a malfunction, according to reports.
There were 140 crew on the Vanguard class vessel carrying Trident 2 nuclear missiles when a depth gauge is said to have failed while operating in the Atlantic.
Such a fault would mean the sub's commanders would not know exactly how deep the vessel was. If a sub reaches its crush depth it can implode due to water pressure.
Fortunately, engineers noticed the error and sounded the alarm when they spotted a second gauge and narrowly missed diving deeper and imploding, The Sun reports.
The submarine could have shared the same horrific fate as the Titan Sub earlier this year, when five passengers attempting to travel to the wreckage of the Titanic shipwreck died as their vessel imploded.
"It's not the engineers' job to control the sub's depth but they saw how deep they were and realised something was wrong," a source told the newspaper.
"Technically the sub was still at a depth where we know it can operate, but if it ever has to go that deep the whole crew is piped to action-stations.
"That hadn't happened. The sub wasn't supposed to be there, and it was still diving. And if it had carried on going, it doesn't really bear thinking about."
The Vanguard is a class of nuclear-powered ballistic missile submarine introduced in 1994 as part of the Trident nuclear programme. Each sub costs around £3.75 billion, measuring nearly 500ft long and weighing around 16,000 tons.
The Royal Navy has four, each armed with 48 Trident 2 D5 nuclear warheads. The specific submarine involved in the reported incident has not been named.
Vanguards are due to be replaced in the next decade by Dreadnought-class submarines.
The Navy has been contacted for comment.
Join our commenting forum
Join thought-provoking conversations, follow other Independent readers and see their replies