The intelligent person's guide to the royal wedding
Whether you're a republican or a royalist here's a tutorial on what to do during the big day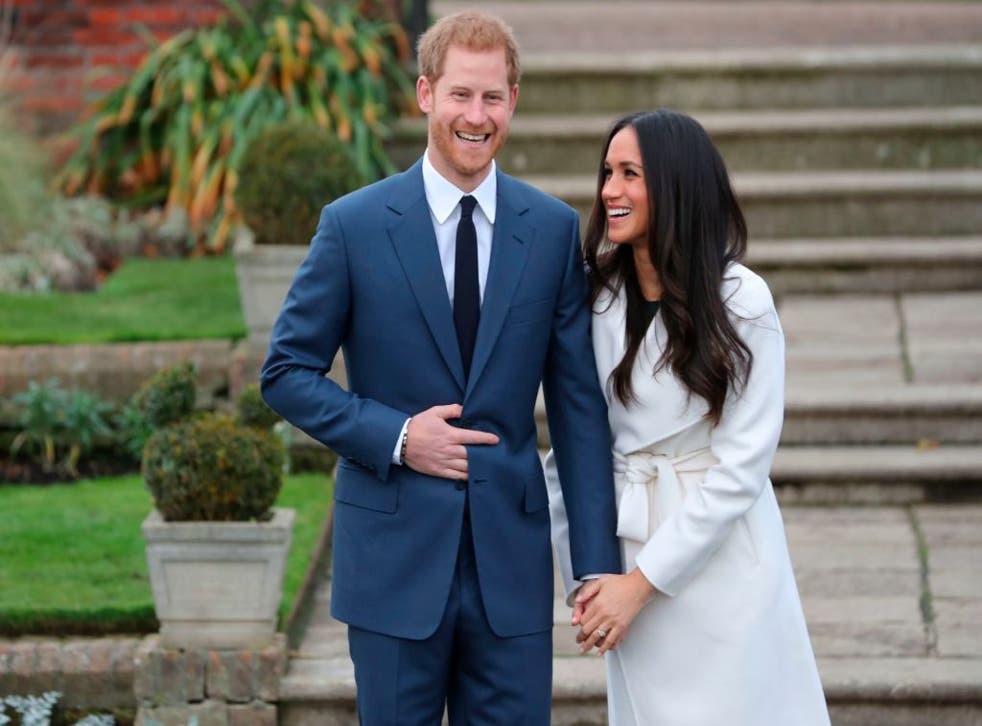 How to watch it
1. At Windsor
If you're reading this and you're not in a sleeping bag having spent the night on the streets in Windsor (ie out of choice), or actually been invited to the do, the chances are that you're not going to get even the slightest glimpse of the players in the flesh, so to speak. If you are in Windsor; stay where you are. If not then there's always…
2. Street parties
If there are no royal wedding street parties round your way (for example there are believed to be none in Glasgow) then there are alternatives. Nottingham has emerged as the royal wedding street party capital of Britain, because the local council, with a fine sense of priorities in an age of austerity, is offering a £200 grant for every street party. In Brinsley, Notts, for example a mock royal wedding will take place, with kiddies plonked on a Shetland pony on their way to the church, almost like the real thing.
Meanwhile, Margate's Dreamland amusement park will emulate Windsor's royal chapel with an inflatable bouncy church and free entry for anyone named Harry, Meghan or wearing a wedding dress (or all three). You might also try a giant live-screen event in the medieval grandeur of Winchester Cathedral or the one at Wembley's Designer Outlet; or screenings at the Southbank Centre and the Skylight rooftop bar in Tobacco Dock, most, admittedly, in London.
3. On TV
The betrothal of HRH Prince Henry of Wales and Ms Meghan Markle off of Suits is what telly folk have been looking forward to all year, even if their viewers haven't. So the broadcasters will be throwing their best assets into the coverage, which takes over BBC1, BBC News, ITV, and Sky News all day.
Even though she's been round this particular block a few times, Kay Burley's breathless joyfulness at meeting another pensioner in a union jack outfit is always, well, breathlessly joyful, and balanced by the encyclopaedically knowledgeable and calm Alastair Bruce. Huw Edwards takes on the role of BBC Silvery Haired Dimbleby-in-Waiting. What those guys don't know about royal carriages isn't worth knowing.
ITV is making do with Phillip Schofield and Julie Etchingham, as their trump card, Tom Bradby, who actually knows the Royal Fab Four, has been unwell, though there are reports he will be a guest at the wedding.
How to avoid it
1. Pubs, the theatre, exhibitions – life goes on…
Even in a Britain infected with a sort of royal fever, there are some who are immune to it, and will be looking for other distractions. Best choice of all would be a day spent at the The Alexandra Hotel in Derby, which has banned mention of Harry and Meghan's nuptials and will fine (for charity) anyone heard mentioning them, and is a wedding-free zone – indeed the bar will be closing at its usual time of midnight rather than taking advantage of the general licensing hours extension to 1am.
Eccentrically, you could head down to the lovely Theatre Royal, Windsor, where there is an outside chance you can get a ticket for the highly appropriate Horrible Histories Live: More Best of Barmy Britain, featuring the likes of Elizabeth I and Henry VIII. So then you can claim you met "royals" at Windsor on the Big Day.
Almost as unconventionally you could follow the true path of Diana worship and relive the glamour of her era, at the exhibition of her style and fashions being held at Kensington Palace.
There's also the Museums at Night festival, where some of the most inspiring museums including the National Gallery and Keats House are open into the night as part of the event.
2. Hit the road
Given that the great majority of the population is going be watching TV and/or drunk, the roads (apart from around Windsor) will be blissfully clear for a nice long drive. Suggestions would be the A149 North Norfolk coastal route past Sandringham, listening to North Norfolk Radio, of course; the A93 from Perth to Royal Deeside, taking in Balmoral; and the magnificent A4086, from Capel Curig to Caernarfon, which also has an inoffensive tangential royal connection. An alternative would be take the rare opportunity to circumnavigate in a near deserted M25 in daytime; a little over an hour each for the clockwise and anti-clockwise legs will tick that one off the old bucket list. For the highly, ambitious, you could try fitting all of them in over a long weekend.
3, Er, just change TV channels
You don't need to get on a flight to Fiji to escape the wedding (and that might not even work such is its global appeal). For there are plenty of telly alternatives, and there are some left-field choices. None more left-field than BBC Parliament's rerun of Prime Ministers Questions, which features, by common consent, an unusually strong performance by the left-field monarch-sceptic Jeremy Corbyn. (The leader of the opposition, by the way, won't be watching the wedding live, but on catch-up, apparently).
You may instead like the look of London Live's alternative, a classic movie about the Second World War the Malta Story (1953), featuring the incomparable Sir Alec Guinness (it's available outside the capital online).
Channel 4, who once gave us an alternative Queen's speech with Quentin Crisp seems to have given up on the satire, sticking a triple bill of The Simpsons on instead. The brilliant thing would have been a special edition of The Simpsons starring all the Windsors and the Markle clans in their colourful glory. But, then again, maybe that is precisely the point of the royal wedding.
Conversation for the royalists
These are fairly obvious, and will be endlessly churned during the coverage on the day, but here is a short checklist for the topics:
1. On a scale of 0 to 10, where 0 is setting new standards for restrained good taste and 10 is WTF awful, how ridiculous are Beatrice and Eugenie's hats/fascinators?
2. Isn't the 96-year old Duke of Edinburgh doing well on his new hip ?
3. Where does Meghan's wedding dress rank in the pantheon of frocks running from, say, Princess Elizabeth in 1947 through Margaret (1960), Anne (1973 and 1992), Diana (1981), Fergiana (1986), Sophie (1999), Camilla (2005) and Kate (2011). Ditto the ring, the kiss, the size of the crowd.
4. How's Pippa looking (front and rear)?
5. The Palace should/should not have done more for Meghan's family to protect them from the media and the paps (caution: this could take all day).
6. Starting with Prince Charles, how far down the order of succession to the throne can you get without recourse to Wikipedia? Can you make it to Zenouska Mowatt (number 57)?
Conversation for the republicans
1. How should an elected head of state be chosen: direct vote of the people; by parliament, or Commons alone by exhaustive ballot or resolution of the house; by a Labour Party-style electoral college including the unions; via online poll; by Simon Cowell and Tom Jones; by a Congress of People's Soviets?
2. Try and think of the best offensive headline for a fantasy left-wing paper front page, based on some classics from the Morning Star and Socialist Worker from the 1980s, eg "Parasite Marries Scrounger" (Sarah Ferguson and Andrew) or "Noddy to Wed Big Ears" (Diana Spencer and Charles).
3. Is the biracial Meghan a step forwards or backwards for progressive politics?
4. Who is paying for all this?
​​TV coverage of the royal wedding starts from 9am
Register for free to continue reading
Registration is a free and easy way to support our truly independent journalism
By registering, you will also enjoy limited access to Premium articles, exclusive newsletters, commenting, and virtual events with our leading journalists
Already have an account? sign in
Register for free to continue reading
Registration is a free and easy way to support our truly independent journalism
By registering, you will also enjoy limited access to Premium articles, exclusive newsletters, commenting, and virtual events with our leading journalists
Already have an account? sign in
Join our new commenting forum
Join thought-provoking conversations, follow other Independent readers and see their replies