Royals in exile: In Britain, heirs to the thrones
Libya's wannabe king is among the many deposed monarchs living in the UK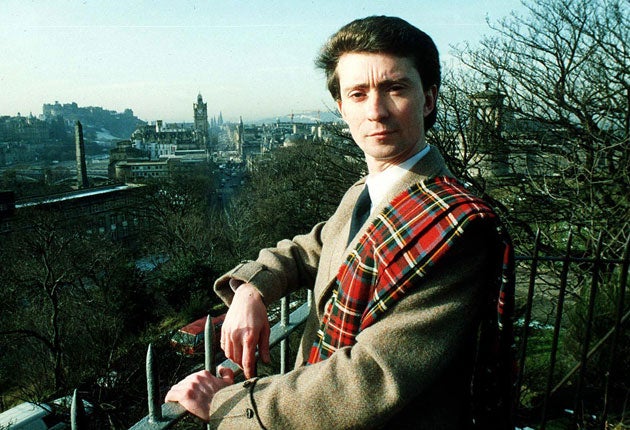 Today, home is a north London mansion with his mum. But who knows what tomorrow might bring for Prince Mohammed El Senussi, pretender to the throne of Libya?
As world leaders ponder what Libya might look like after Gaddafi, the 48-year-old may be hoping it will feature him. The prince has hired the PR firm Bell Pottinger to represent him, and this week sets off on a tour of the Middle East to meet Libyan groups. Bell Pottinger says this is to arrange humanitarian aid for his country. But who could blame him if he were to hanker after a return to Tripoli to pick up where his great-uncle King Idris left off in 1969? He's certainly not the only deposed monarch living here. As we reveal, the UK is home to a bevy of princes and heirs. Some, such as the Crown Prince of Burma, now a teacher in north London, have found happiness in normal jobs. Others have renounced their claims. But a few are, right now, still hovering by the phone, waiting for the call. And who knows, it might yet come.
Prince Mohammed el Senussi, heir to the throne of Libya
Fled Tripoli for London in 1988, where he lives with his mother and siblings. Claims the throne through his great-uncle King Idris.
The Khan of Kalat, Pakistan
Khan Suleman Daud used to pad around a palace in Baluchistan, flanked by bodyguards. Now, home is a three-bed semi in Cardiff. He's the 35th Khan of Kalat, but left in 2006 because of violence. Has been granted asylum, but hopes to go back soon.
The other king of England
If Charles I hadn't been executed, Franz Herzog von Bayern, Duke of Bavaria, would be king. Technically, the 77-year-old could still succeed.
Leka, exiled claimant to the throne of Albania
The only son of King Zog of Albania, Leka should have inherited the crown. Alas, Italy invaded when he was two days old, in 1939. Exile began at the Ritz, then a mansion near Ascot.
Crown prince of Burma
Prince Shwebomin left Burma for London aged 13 because of the junta. He is a teacher in north London. He said: "My aim is to bring democracy to Burma with me as king."
The Sultan of Zanzibar
Once he ruled a paradise archipelago off Tanzania. Today, Jamshid bin Abdullah is an 82-year-old pensioner in Portsmouth. He moved there after the revolution of 1964, where he remains with his wife and six children.
Heir to Serbia's throne
British sovereignty over room 212 at Claridge's was once briefly ceded to Yugoslavia after Crown Prince Alexander Karadjordjevic was born there, allowing him to claim he was born in Yugoslav territory. The Queen is his godmother.
King Constantine II of Greece
Ruled for nine years until the creation of a republic in 1973, though he never formally abdicated. Lives in Hampstead and is godfather to Prince William, a cousin.
The next king of Scotland
Born in Belgium, Michel Lafosse now lives in a flat in Edinburgh, and styles himself HRH Prince Michael of Albany. Claims to be the legitimate Jacobite heir to the Scottish throne.
Join our commenting forum
Join thought-provoking conversations, follow other Independent readers and see their replies