RSPCA defends itself after fixing tiny rodent's tooth
Vets built an anaesthetic chamber in a cotton bud box and used small dental instruments to allow the vole to chew food again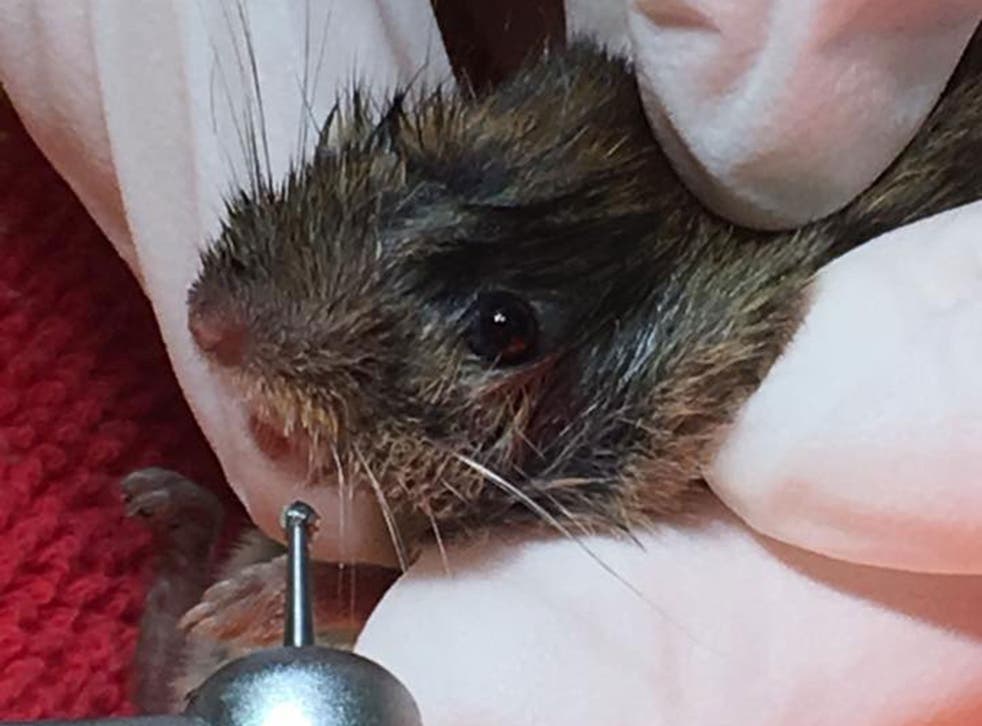 The RSPCA has defended itself after being criticised for fixing the broken teeth of a tiny vole.
The field vole, which weighed around an ounce, was admitted to Stapeley Grange Widllife Centre with broken incisor teeth.
Vets built an anaesthetic chamber in a cotton bud box, using small dental instruments to even out the teeth to allow the vole to chew food again.
However, the charity faced criticism after it shared pictures of the operation on Facebook, but most congratulated the charity for helping the vole.
According to the Mail on Sunday, one critic wrote: "Am I missing something? Prey of owl, kestrel, weasel + fox."
Tim Bonner, chairman of the Countryside Alliance, told the paper: "The RSPCA'S policy on euthanasia is increasingly random as it kills healthy domestic animals while carrying out surgery on wild animals that'll soon die anyway."
Doctor Bev Panto, the centre's vetinary officer, said: "The procedure cost nothing. We do not discriminate between different species and care for all animals.
"We believe every animal has the right to an existence and if an animal has a reasonable chance of rehabilitation into the wild then we will give it that chance, regardless of species."
Join our new commenting forum
Join thought-provoking conversations, follow other Independent readers and see their replies