RSPCA 'too political', says leaked report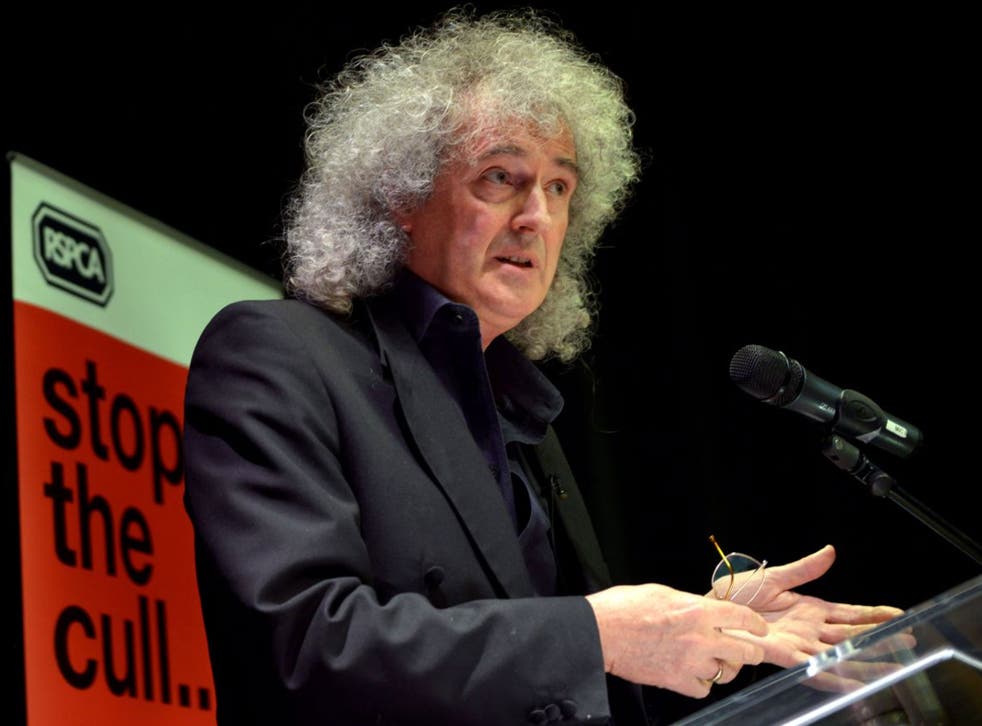 The Royal Society for the Prevention of Cruelty to Animals (RSPCA) was embroiled in a row yesterday after the leak of a confidential internal report by a senior figure which said the charity's future was in jeopardy because it had become "too political".
The remarks were made in an internal document by the RSPCA's deputy chairman, Paul Draycott, The Times reported.
The Draycott document reportedly said a lack of strategy meant the charity risked not being around in 10 years' time, that it needed a replacement for its door-to-door fundraising efforts, and had to improve staff relations. It warned that if the RSPCA was seen to become "too political", its brand could be negatively affected.
The charity claimed the report was "factually inaccurate" and amounted to a "complete distortion" of the report drawn up by one of its trustees.
The row comes after months of a high-profile RSPCA campaign against the badger cull, supported by Queen guitarist Brian May. The Charity Commission opened two investigations after it receiving complaints about the RSPCA's "aggressive" campaigning. They were dropped after assurances were given that the charity would not "name and shame" farmers involved in culls or encourage a boycott of milk in cull areas.
The RSPCA's prosecution policy was also criticised earlier this month after a judge dismissed a case it brought against a woman who failed to take her sick cat to a vet. The charity was landed with £10,000 costs.
The leak was welcomed by Tim Bonner, campaigns director for the Countryside Alliance, which argues that the RSPCA has become more concerned with politics than animal welfare: "It seems that someone inside the RSPCA has finally realised the massive damage its politicised agenda is doing to its reputation. Of course the society's finances will suffer if it continues to pursue an animal rights agenda, but much more importantly, so will the animals it was set up to protect.
"A charity willing to pay lawyers hundreds of thousands of pounds to pursue cases against hunts whilst local shelters are starved of cash and unable to house abandoned pets has clearly lost sight of its purpose," he said.
Join our new commenting forum
Join thought-provoking conversations, follow other Independent readers and see their replies