Russian hackers pose increasing threat to UK's national security, GCHQ chief warns
GCHQ chief Ciaran Martin said over the last three months there were 188 cyber attacks against the UK of which some 'threatened national security'
Rachel Roberts
Sunday 12 February 2017 22:12 Comments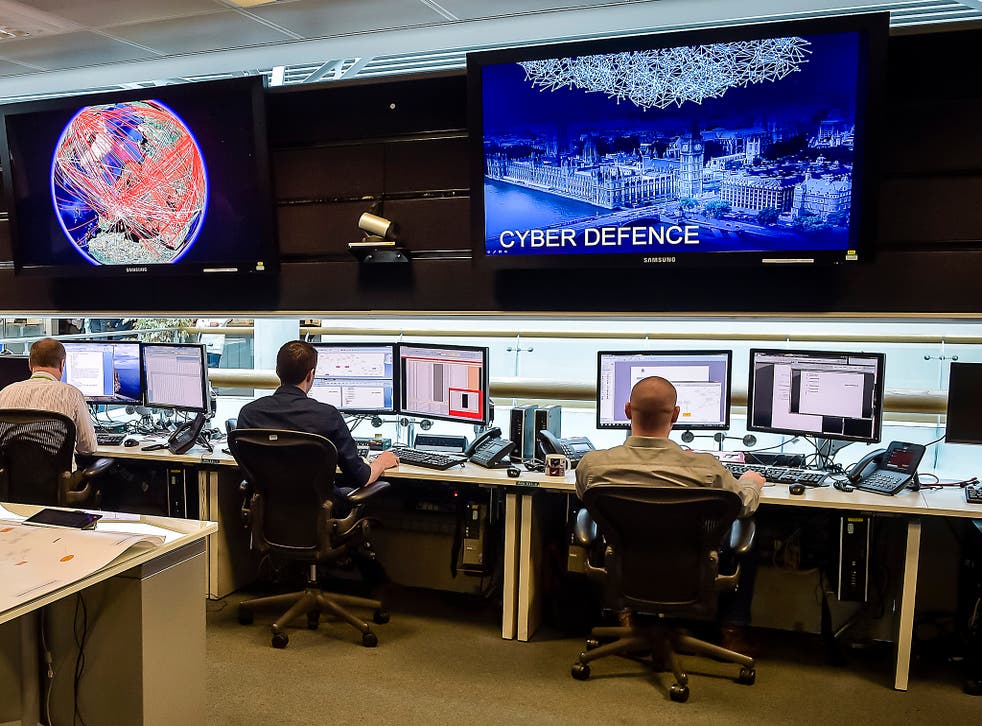 The Cold War may be over, but cyber war between Russia and the West is hotting up, according to the Government's new cyber-security chief.
Britain is increasingly being targeted by Russian state-sponsored cyber attacks, including attempts to steal top-secret national security details and to intervene in the democratic process, claims Ciaran Martin, who heads up GCHQ's new National Cyber Security Centre (NCSC).
Mr Martin made his comments in an interview with The Sunday Times, warning that Britain is being hit by 60 "significant" cyber-attacks each month, some of which attempt to undermine the democratic process as well as national security.
Concern has been growing about the amount of so-called fake news coming from Russian media outlets which is seen as being a concerted disinformation campaign by the Kremlin to disrupt world politics, including in the UK.
An attempt to disrupt the 2015 general election was thwarted by GCHQ in a cyber attack the security service said was the first of its kind.
US intelligence services have accused the Russian state of intervening in the Presidential election after Russian-sponsored hackers are believed to have targeted the Democrat headquarters and accessed thousands of emails.
"We've got some very capable adversaries, but we've done a good job in detecting and managing those sorts of attacks," Mr Martin said.
"However, the level of sophistication is such that we keep very vigilant and I expect that there will be a category 1 incident at some point in the future."
And he claimed that as well as trying to uncover sensitive Government information, Russian and Chinese-sponsored hackers were going for "soft targets" including charities and local councils for personal data and universities for potentially lucrative research.
Mr Martin revealed that over the past three months, there have been 188 category 2 and 3 cyber-attacks made against the UK Government in the last three months, many of which he said "threatened national security".
He said these attacks generally involved "hundreds of thousands" of smaller attacks, such as phishing emails to Government departments and businesses.
"In the case of Government departments, [it is] getting into the system to extract information on UK Government policy on anything from energy to diplomacy to information on a particular sector.
"With companies, it could be to steal intellectual property and sometimes you would get states in that business," he said.
But he said he remains optimistic that despite a "step change" in the activities of hackers, the war against cyber crime can eventually be won.
"We can't eliminate the threat, but defeatism drives me mad.
"We shouldn't be defeatist about this — there's plenty we can do to strengthen defences at all levels.
"I want them to see the UK as the hardest target (and they do) . . . and I want anyone who is hacking the UK to see us as the hardest target."
His comments come in the same week as it was announced British schoolchildren are to be offered modules in cyber security as part of the war against hacking.
Register for free to continue reading
Registration is a free and easy way to support our truly independent journalism
By registering, you will also enjoy limited access to Premium articles, exclusive newsletters, commenting, and virtual events with our leading journalists
Already have an account? sign in
Join our new commenting forum
Join thought-provoking conversations, follow other Independent readers and see their replies