Russian plane crash: David Cameron to discuss British intelligence on Sinai jet with Vladimir Putin
Cameron says it is 'more likely than not' that the plane was brought down by a bomb
Adam Withnall
Thursday 05 November 2015 13:22 Comments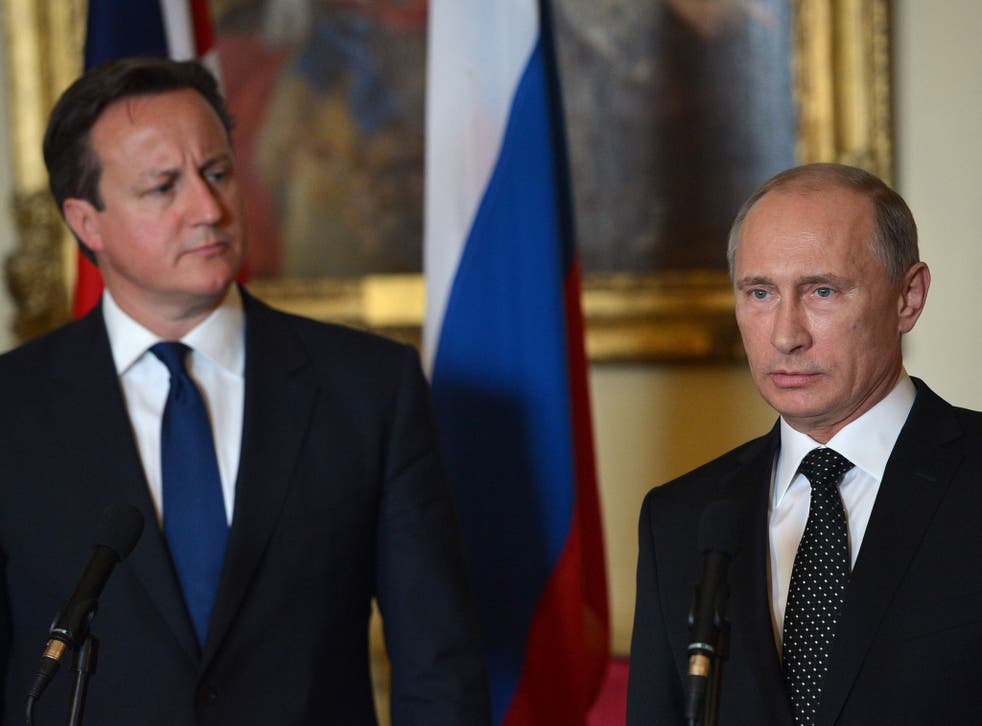 David Cameron has said he will discuss the Russian plane crash in Sinai in a phone call with Vladimir Putin.
Speaking at the end of a meeting of the Government's Cobra committee, Mr Cameron said it now appeared the crash was "more likely than not" caused by a bomb.
The Prime Minister was set to meet the Egyptian President Abdul Fattah al-Sisi later on Thursday, who has expressed frustration at Britain's decision to cancel flights to and from Sharm el-Sheikh in response to the disaster.
Three possible theories on what happened to Metrojet flight 9268
Mr Cameron said he would be discussing Egyptian concerns about security and tourism with President Sisi. But he also said he "puts the safety of British people first".
Mr Cameron said Britain was "working round the clock" on security in Egypt so people could be brought back to the UK, adding that it would "take some time before we can fly people home out of Sharm el-Sheikh".
He said he also feels "huge sympathy for British holidaymakers" and those who would be unable to fly out to Egypt as planned.
Asked about the fact that dozens of Russian flights continued to arrive in Sharm el-Sheikh on Thursday, Mr Cameron said it is "a matter for the Russians" as to whether or not they continue to fly.
He said it was "right to stop our planes" because of the intelligence he has been shown, and says he will discuss "all of this" with President Putin.
"The action he takes will be a matter for him," he said.
Register for free to continue reading
Registration is a free and easy way to support our truly independent journalism
By registering, you will also enjoy limited access to Premium articles, exclusive newsletters, commenting, and virtual events with our leading journalists
Already have an account? sign in
Join our new commenting forum
Join thought-provoking conversations, follow other Independent readers and see their replies