Government gives up trying to send some asylum seekers to Rwanda
Exclusive: Undisclosed number of 'notices of intent' withdrawn as people admitted into UK asylum system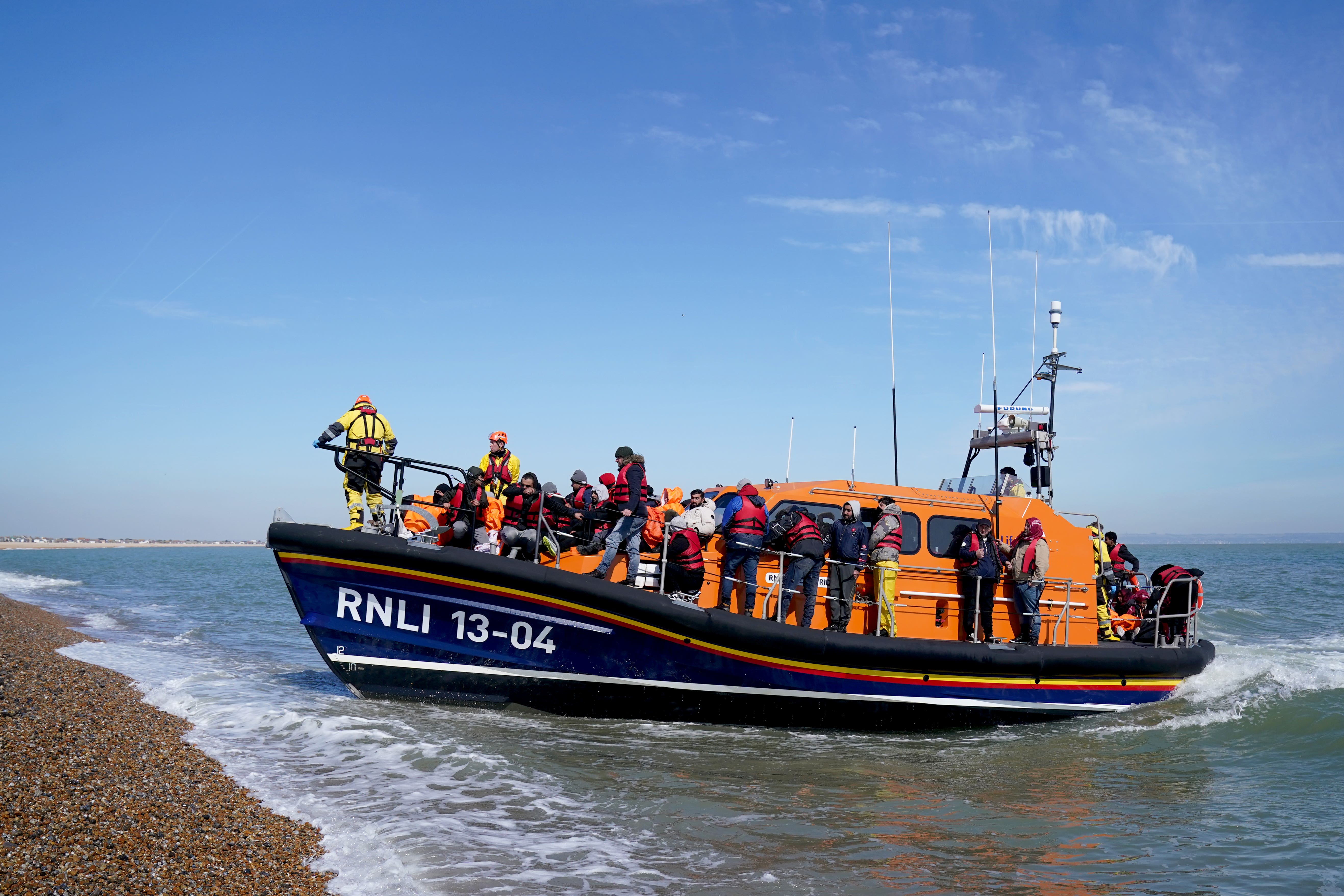 Small boat migrants threatened with deportation to Rwanda have been accepted into the UK's asylum system after months of living in limbo.
They are among thousands of asylum seekers sent "notices of intent" because they passed through countries, such as France, where the UK claims they could have remained before crossing the English Channel.
Official guidance states that short pauses en route, such as a "couple of weeks in Brussels staying with friends", can result in people being declared "inadmissible" for protection in Britain and deported to Rwanda.
The notices tell asylum seekers that the Home Office will assess whether they should have claimed protection in countries they were previously "present in or had a connection to … and whether we should consider removing you there or elsewhere".
The government has not said how many people have been removed from consideration for the controversial plan, which remains stalled by legal challenges over a year after it was announced, but The Independent has learned of several cases.
The most recent Home Office figures available show that between April and October last year, 6,200 notices of intent were issued – the majority of which are thought to have contained the threat of deportation to Rwanda.
But only seven people were formally declared inadmissible for asylum in the UK and six were deported in the period, while almost 3,200 asylum seekers were "subsequently admitted into the UK asylum process".
Lawyers working with asylum seekers say that several people originally told they could be sent to Rwanda have had the notices withdrawn, and will have their claims fully considered in Britain.
Duncan Lewis Solicitors said that of the 42 asylum seekers who received notices after arriving on small boats last May and June, four have so far been moved into the UK's asylum process and others could join them.
Caseworker Manini Menon said that 37 of the remaining asylum seekers are living in limbo because the Home Office has not yet made a final decision on inadmissibility or deportation.
"We have sent several emails and letters to the Home Office asking that the UK accepts responsibility for considering their asylum claims, particularly given that 11 months have elapsed since their arrival in the UK, and given that there are limited prospects for removal to Rwanda within a reasonable timeframe," she added.
"The Home Office has not engaged with these points. These 37 clients' asylum claims have not been considered at all since their arrival in the UK in May 2022, and will not be considered until the UK accepts responsibility for them."
Suella Braverman lands in Rwanda for first visit after asylum deal
The group includes people from Syria, Eritrea and Sudan, and Home Office figures show they are extremely likely to be granted refugee status if considered by the UK.
The Care4Calais charity said that of the 400 people it was working with who had been issued notices of intent for Rwanda since August, 21 had so far been withdrawn.
Founder Clare Moseley added: "The Rwanda policy devastates refugees' lives while being unworkable and ineffective. It's time the government stopped wasting time and money and looked at solutions that have a realistic chance of success."
The delays in decision-making are exacerbating the costs of government accommodation for asylum seekers, who are legally banned from working until a positive decision is made and must be supported during that time.
Ministers announced plans to use a barge to house 500 people, instead of costly hotels, after a damning report said the UK was spending a third of its international aid budget on asylum seekers and refugees inside Britain.
The Home Office said the number of asylum seekers whose notices of intent were withdrawn is small but would not give the figure.
A spokesperson said: "We remain committed to delivering on the Migration and Economic Development Partnership, and individuals served notices of intent for Rwanda remain in scope for relocation unless their circumstances have changed.
"The partnership will see people who come to the UK through dangerous and illegal routes relocated to Rwanda, where they will be given the opportunity to settle and rebuild their lives.
"The government has also gone further, by introducing legislation which will ensure that those people arriving in the UK illegally are detained and promptly removed to their country of origin or a safe third country."
Join our commenting forum
Join thought-provoking conversations, follow other Independent readers and see their replies