Coronavirus: Ryanair ordered to remove misleading 'jab and go' advert
Watchdog rules it could 'encourage irresponsible behaviour' after 2,370 complaints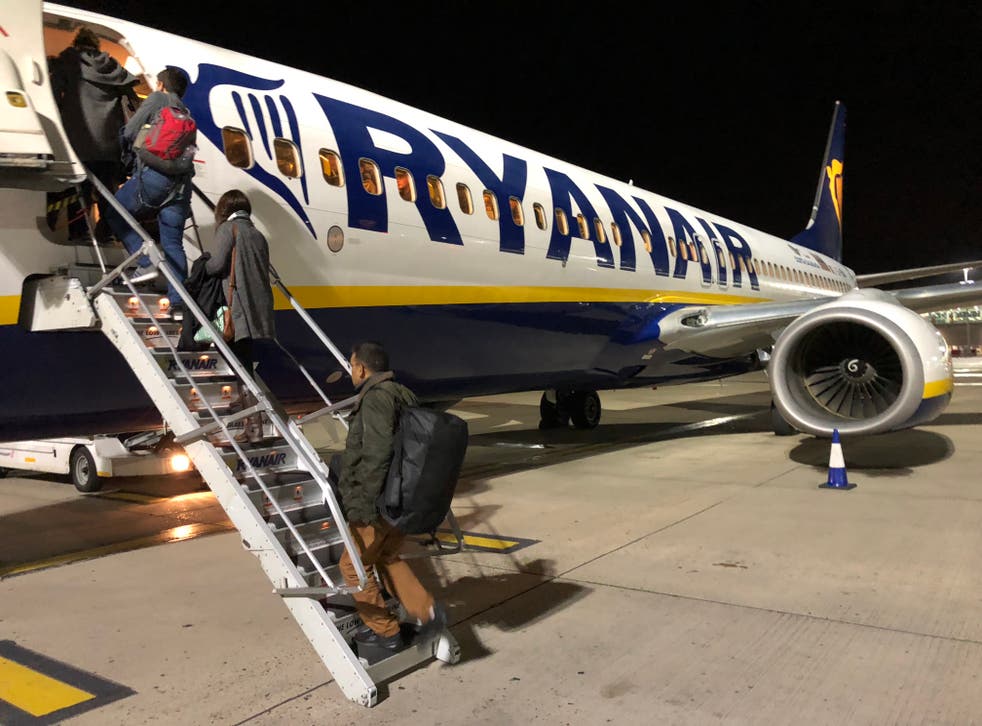 Ryanair has been ordered to remove its infamous "jab and go" advert after watchdog officials ruled it depicted misleading claims about coronavirus vaccinations.
The budget airline encouraged potential holiday-makers to book Easter and summer breaks with the airline by appearing to imply Brits would be immunised by then.
The Advertising Standards Authority described the plug as "irresponsible" after it received 2,370 complaints.
Featuring a bottle and a syringe, the advert told viewers: "Covid vaccines are coming so book your Easter and summer holidays today with Ryanair… you could jab and go."
Objections mainly came from people who felt the message suggested that most of the UK population would be able to travel unaffected by coronavirus regulations by summer 2021 – not least because the people featured in the ad were in their 20s and 30s.
Ordering that the advert – which ran in December and January – should be remove, the ASA said that due to the "complex and constantly evolving" situation, consumers could be "confused or uncertain" and it was important that companies were "cautious".
The watchdog said this applied especially to time frames with regard to life in the UK returning to "some level of normality".
But it declined to censure the company for being "distasteful" – as some complainants had wanted – ruling that the plug was unlikely to have caused widespread offence.
It ordered that the advert in question must be removed.
The ASA ruling said: "We told Ryanair DAC to ensure their ads did not mislead viewers about the impact that Covid-19 vaccines would have on their ability to travel abroad during Easter and summer 2021, and to ensure their ads did not encourage irresponsible behaviour."
Ryanair said the advert had intended to be "uplifting" and encourage viewers to consider a "brighter future" when people could go on holiday with friends and family again.
It did not consider the content was insensitive to people who had had Covid-19 or who had lost people to the virus, or to those working on the front line of the pandemic.
Join our new commenting forum
Join thought-provoking conversations, follow other Independent readers and see their replies