Outrage as solicitor allowed to keep practising despite sexual misconduct allegations being upheld
'This is yet another example of a man abusing his position of power, but maintaining their privileged position,' says academic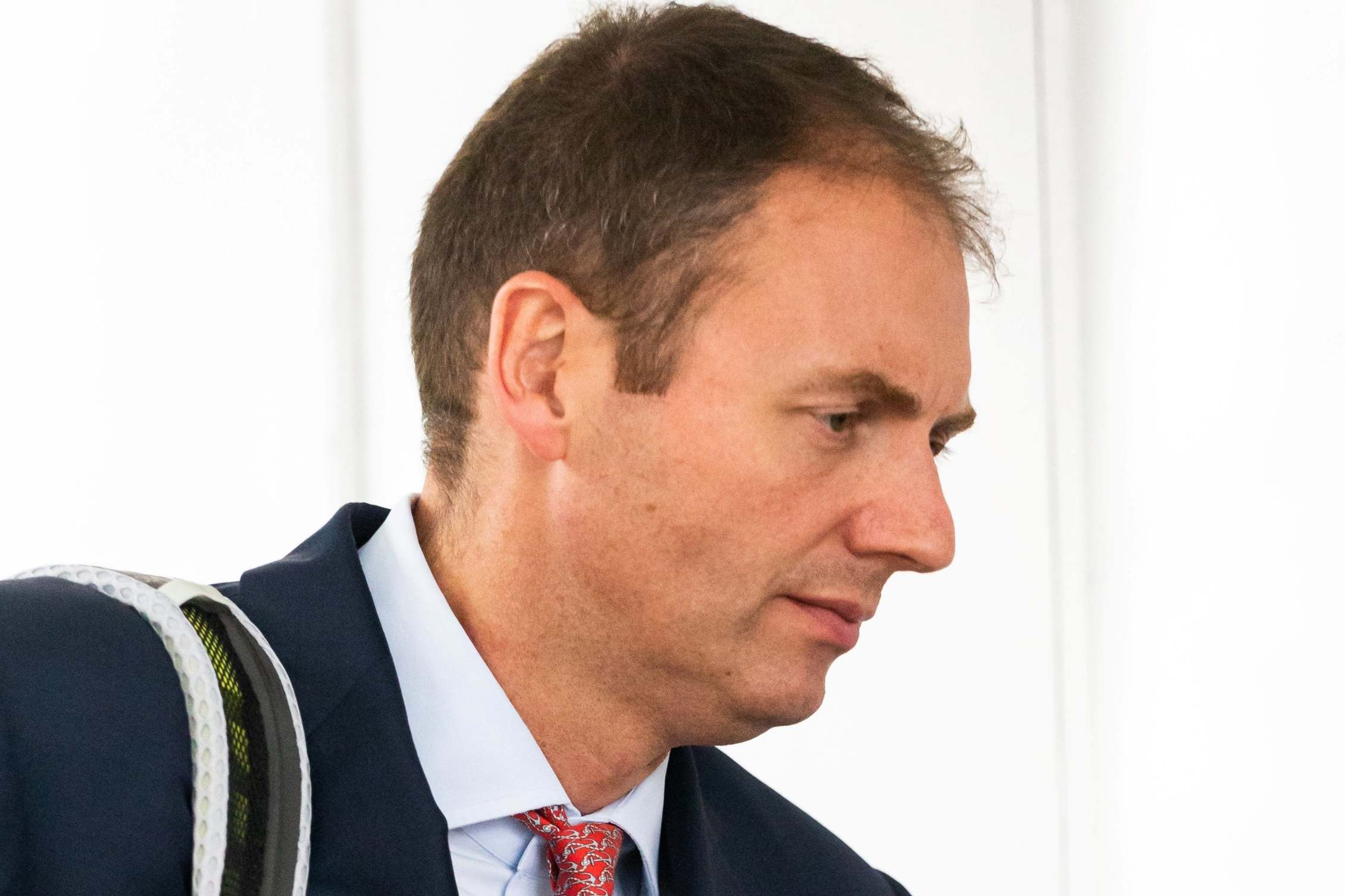 Campaigners have voiced outrage after a lawyer at one of the UK's leading law firms was not struck off despite being found to have carried out sexual misconduct.
A panel ruled Ryan Beckwith, who was a partner at Freshfields Bruckhaus Deringer, one of London's prestigious "magic circle" law companies, knew or should have known a junior female colleague was too drunk to make a proper decision about sexual activity.
The verdict said the 41-year-old married lawyer, who has compared himself to Del Boy from Only Fools and Horses, should have known it was inappropriate.
Sam Smethers, chief executive of women's rights charity the Fawcett Society, said: "We agree with the Solicitors Regulation Authority (SRA) that the sanction seems too lenient in this case.
"It is vital for sexual misconduct, from sexual harassment through to cases of sexual assault or rape to be taken extremely seriously if women are to have confidence in the system."
The SRA is considering an appeal against the Solicitors Disciplinary Tribunal verdict due to fears it may be too lenient, according to the Law Society Gazette.
Dr Hannah Bows, of the Centre for Research into Violence and Abuse at Durham University, said: "Although it is positive that this case was taken seriously and investigated, this outcome is disappointing.
"This is yet another example of a man abusing his position of power, but maintaining their privileged position. It is part of a broader culture that facilitates and normalises sexual misconduct, harassment and abuse."
The father-of-one, who denies all allegations of misconduct, was ordered to pay £35,000 in fines and £200,000 costs, but was not struck off the solicitor's register and is still able to work as a lawyer.
He resigned from his job as a partner at the law firm, where partners get an average annual salary of £1.8m.
The woman, referred to as Person A for legal reasons, told the hearing that she allegedly woke up to find her boss telling her she had "nice tits" and asking if her flatmate had a condom.
The pair, joined by other colleagues, finished an evening out at the Harrow pub opposite their City office in Fleet Street with jaegerbombs after she claimed to have drunk more than two bottles of wine - all on an empty stomach.
The lawyer received an email from the woman, who has since left the firm, in November that year which accused him of taking advantage of her. It added: "You bought me too many drinks, more than most people could handle."
Mr Beckwith, who described her account as a "complete fabrication", left the young woman's flat after a call from his wife at 4am.
It was also alleged that he gave her an "unwanted" kiss after a different work event in May of the same year in Oxfordshire. But the alleged kiss on the head, a separate allegation, was found not proved.
Mr Beckwith has denied breaching professional standards of failing to act with integrity and behaviour that brings his profession into disrepute.
The panel ruled he failed to act with integrity and to behave in a way that maintains the trust the public places in him and in the provision of legal services.
Nicola Lucking, chair of the panel, said: "The respondent knew or ought to have known that Person A was intoxicated to the extent that her judgement was impaired."
After the decision, Alasdair Williamson QC, representing Mr Beckwith, urged the panel not to suspend him.
He said: "The findings of the tribunal renders all to dust for Mr Beckwith … He is a man who will bear this mark forever. That he is a man, other than this blemish, is a shining example of this profession."
The woman said she had a "chaotic" night patched with missing memories during which she realised she was missing her shoes and her jeans were undone in the taxi.
She said she only let him into her flat to use the toilet, and later only remembered sitting on the side of her bed "embarrassed" and partially clothed with him sitting on the floor.
Giving evidence in the hearing, she said: "I just woke up and I'm not wearing any clothes. I remember I'm lying in quite an awkward position on my arm. I think I was asleep because I woke up with the sound of his voice saying things about my body I think because I'm just waking up I roll on to my back almost.
"I was quite sleepy and he sort of gets on top of me and yeah. Can I say it? He was kind of making comment on my breasts. He said, 'You have got nice tits'.
"His hands were on my body and I wasn't wearing any clothes. I sort of rolled on to my back and he was on top of me and I was quite conscious that his head and his hands were moving downwards and I was just trying to stop him from doing that."
She alleged a "very respected" female senior lawyer at the firm told her not to speak about the incident.
"I felt very on my own and those feeling of self-blame and self-hatred just got worse," she added.
"Mr Beckwith is disappointed with the finding of the tribunal," Nick Brett, Mr Beckwith's solicitor, said after the ruling. "He is presently taking advice on the outcome and it would not be appropriate for him to comment further at this stage."
A spokesperson from the law firm said: "The firm takes all complaints extremely seriously. We want a culture that is welcoming and allows our people to flourish, and we work hard to achieve that. We are running a firm-wide programme to ensure our values and behaviours are consistently experienced across the firm, and we are confident that we will continue to achieve change where it is needed."
Additional reporting by SWNS