Sainsbury's wants to say 'bye bye' to its Greenwich supermarket, famously home of the Teletubbies. Can it be saved?
Sainsbury's wants to demolish it, but campaigners are battling to save the eco-friendly store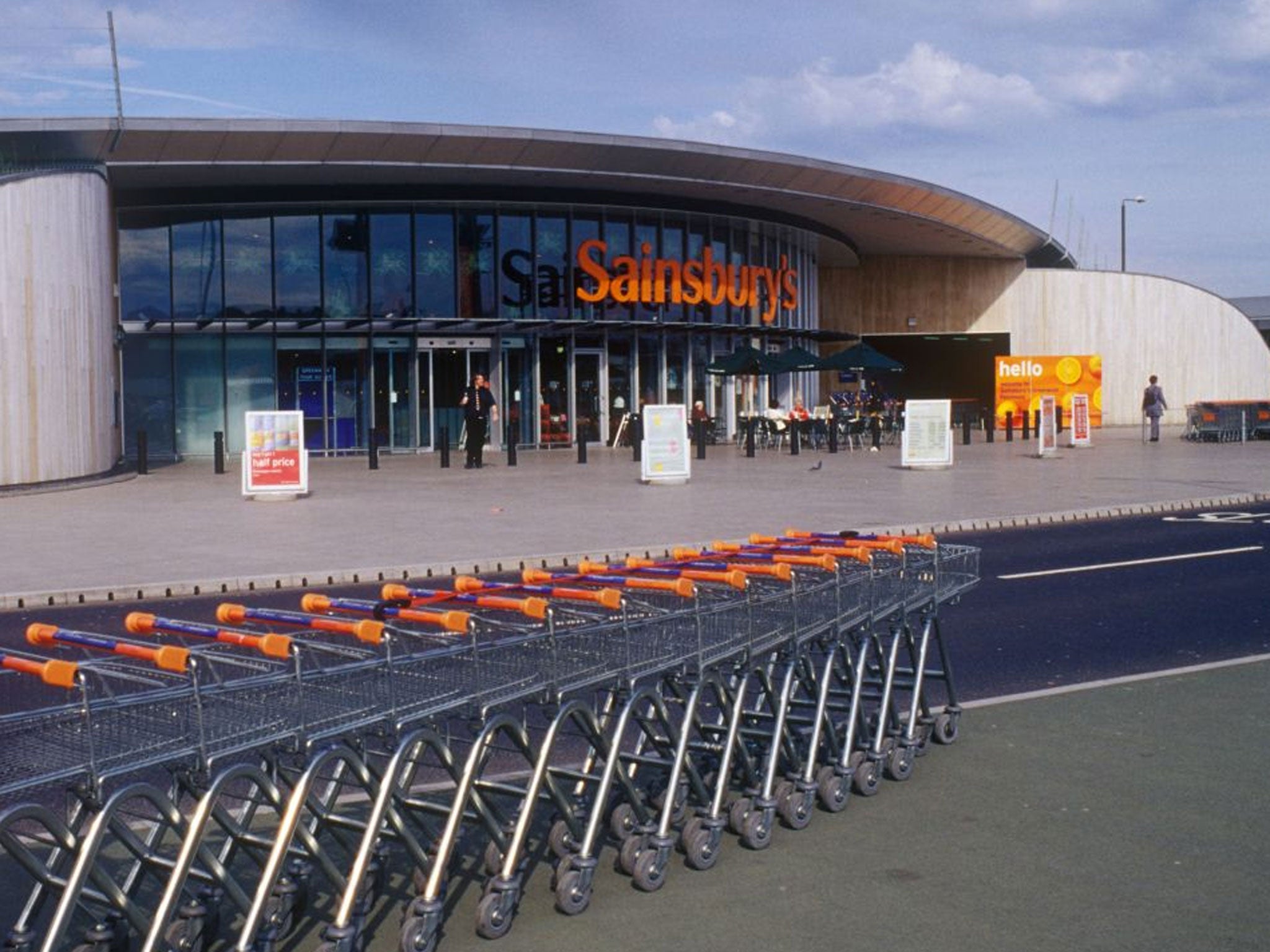 There's something redolent of the Tubbytronic Superdome – home of the Teletubbies – about the Sainsbury's seemingly growing out of the ground at North Greenwich in London. And the sometimes eccentric rationale behind knocking down this much-lauded building after only 15 years looks like it might also have emanated from the fantastical world of Teletubbyland.
The saga illuminates the bizarre vagaries of the planning process, and of property speculation and retailing – two industries in which Britain has become startlingly adept. Sainsbury's wants a bigger store, but argues that it can't extend this one, so it will open up a supermarket three times as large, in nearby Charlton. "At the time it was built, the store incorporated a number of emerging sustainable building techniques, which we were proud to pioneer," Sainsbury's says. "We have now outgrown the building, which cannot be enlarged or easily reused, and those technologies have evolved significantly." Property developers LXB have worked with Ikea to plan a replacement store on the site – so now it's curtains for the innovative Sainsbury's.
The building was opened with a flourish in 1999 by TV chef Jamie Oliver and nominated for the Stirling Prize in 2000, the highest accolade in European architecture. Its oak panels and grass roof give it a traditional, warm feeling; while a slew of technological trickery makes it extremely eco-friendly. As supermarkets go, it's a pleasant place to shop. The Independent visited incognito on Tuesday to sidestep the company's PRs. The building is flooded with natural light and the space seems to promote a friendly atmosphere – with smiling staff and customers evident.
There was no Tubby Toast or Tubby Tustard in sight, so we bought a pint of milk from a cheery checkout girl called Angela. The bus stops outside the door, and it's all rather civilised.
The store was almost empty. The building is accessible, has a huge range of goods, no queues and plenty of room, so it's not immediately apparent why Sainsbury's suddenly consider it obsolete.
Paul Hinkin designed the building when he worked at Chetwoods Architects in the 1990s.
"If this pioneering eco-building is destroyed, it will do lasting damage to the cause of sustainable development throughout the UK. Sainsbury's Greenwich totally revolutionised the design of the supermarket, [it was] one of the most democratic buildings. For it to be destroyed after less than 15 years would be an act of vandalism," he said. "It will condone senseless waste within the whole retail property and development sector."
Demolishing any building a mere 15 years into its life – and one that seems to both work pretty well and be very green – is uncommon.
Earlier this month, Ikea managed to persuade Greenwich Council of the merits of its replacement scheme, and now has planning permission to knock down the Sainsbury's and build its own store.
Ikea claims on its website that: "Sustainable development is at the heart of our business. The proposed store on Greenwich Peninsula would be constructed using materials and methods which help to minimise its carbon footprint and will provide a significant proportion of its energy needs from on-site sources."
In the opposite corner are the Charlton Society, the Westcombe Society and Greenwich Conservation Group, who raised concerns with the council. Meanwhile, some locals worry that Ikea may bring about an increase in traffic – the site is next to the busy Blackwall Tunnel approach road and near a possible southern portal of the proposed Silvertown Tunnel under the Thames.
The Twentieth Century Society, which campaigns for modern buildings, is effusive about the current Sainsbury's. "This is the most innovative retail building in England," says Henrietta Billings, senior conservation adviser at the charity.
"This multi-award-winning building is an outstanding example of innovative retail design, underwritten by ecological and sustainability principles. All now depends on the listing application. English Heritage are continuing their assessment of the building as an urgent priority case. We strongly believe it should be listed."
It would be the youngest building to be listed in Britain. But considering that supermarkets are usually where design goes to die, some now believe that it's worth recognising one that – as well as being green – doesn't look like either a cut-price aircraft hangar or a gigantic barn.
Meanwhile, for Sainsbury's, demolition of one of its best stores appears a puzzling move. The company has a history of pioneering both more environmentally-friendly stores (such as this one) and more architecturally ambitious buildings than their rivals. Sainsbury's built a supermarket in Camden, North London, in 1988, designed by Sir Nicholas Grimshaw, who also built the Eden Project in Cornwall.
In Greenwich, barring an unlikely last-minute listing, locals will soon be saying "Bye bye" to their current Teletubby supermarket and "Eh-oh" to an Ikea.
Join our commenting forum
Join thought-provoking conversations, follow other Independent readers and see their replies