Sally Anne Bowman: Murdered girl's parents request grave to be exhumed as 'funny men kept destroying headstone'
Mother blasted 'cruel people' for vandalism of her daughter's grave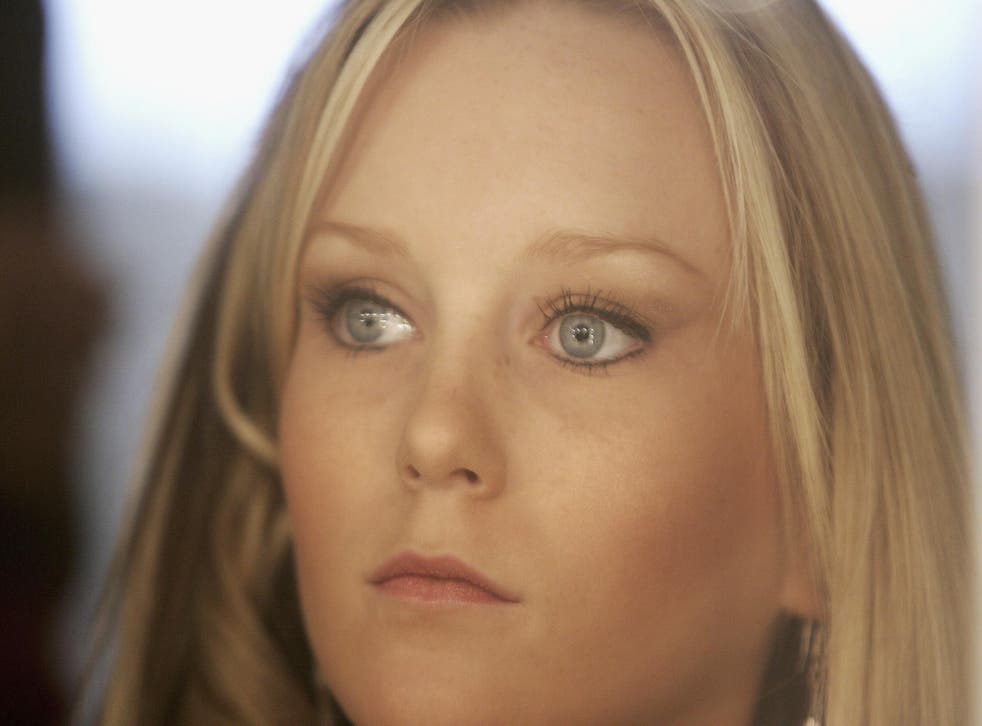 The parents of a girl who was raped and murdered received permission to exhume her grave due to repeated vandalism.
Linda Bowman, mother of 18-year-old victim Sally Anne Bowman, told the Daily Mirror that "absolute fruit loops" had tampered with the grave four times in six months, including throwing dirt and dead flowers on it and leaving ominous cards with red writing.
She said the vandalism by "cruel people" would bring the memories of her daughter's death in 2005 "flooding back".
Mark Dixie was convicted of stabbing Bowman near her home in South London and then raping her. He was jailed in 2008 for at least 34 years.
Her was found near a skip in Croydon and later laid to rest in a local cemetery.
Ms Bowman said her daughter's headstone and grave were repeatedly destroyed, and the vandals used to come at night as she said she was at the graveside "all of the time".
"We used to have funny men hanging around over there," said Ms Bowman.
In pictures: Women of the world march against Trump

Show all 32
"Myself and her dad had to go through the Ministry of Justice to have it exhumed."
Ms Bowman said she had taken her daughter's ashes home.
Hours before the 18-year-old model was murdered near her front door, Dixie had attacked another woman a few streets away after celebrating his 35th birthday at a local pub. When a taxi driver came to the woman's aid, he ran to the road where he used to live with his partner, and spotted Bowman having an argument in her boyfriend's car. When she got out around 4am, he attacked her.
Dixie, who worked as a chef and had three children, admitted in 2015 to having killed the 18-year-old, a decade after her death. He had been convicted by DNA evidence which had been taken during an earlier conviction for a pub brawl.
He recently admitted to having carried out more attacks, including raping a woman when he was 16 years old in her car, tying her up and setting it on fire. She managed to escape.
In 2002, he fractured a woman's skull with a tool normally used to sharpen knives and sexually assaulted her, telling her, "I'm going to kill you."
Detectives told Southwark Crown Court during a hearing that they were worried the "dangerous sexual predator" may have had more victims.
Dixie will be sentenced for the other crimes in September.
Join our new commenting forum
Join thought-provoking conversations, follow other Independent readers and see their replies