Samim Bigzad: Home Office 'violates court order' to deport Afghan man threatened with beheading to Kabul
Lawyers say British Government still required to return asylum seeker to UK
Lizzie Dearden
Home Affairs Correspondent
Wednesday 20 September 2017 11:53 Comments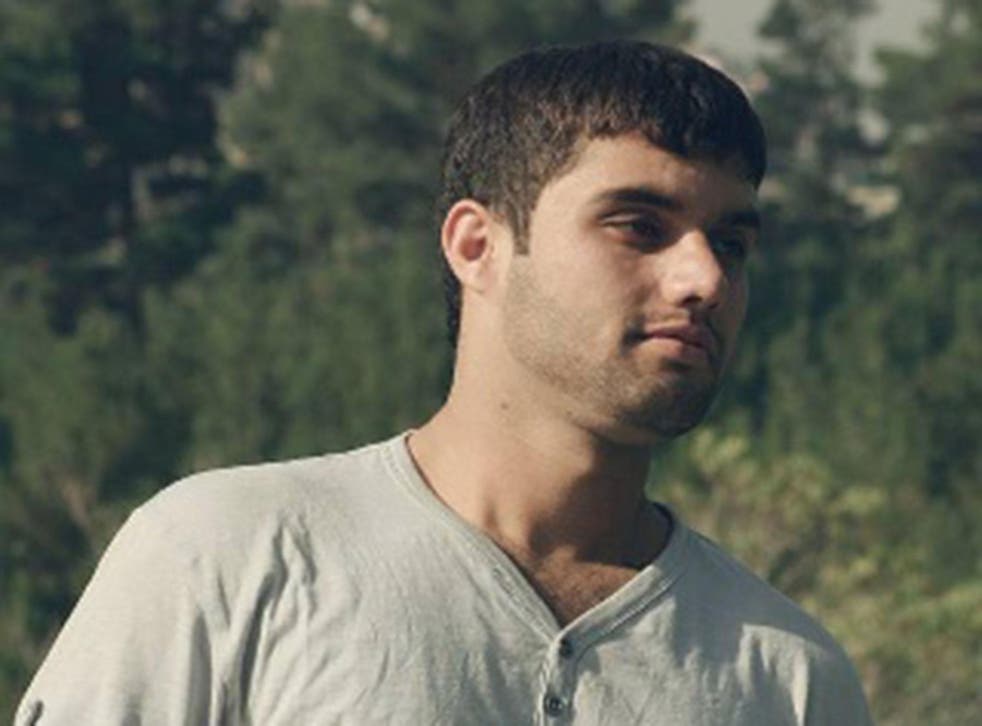 The Home Office has been accused of violating a court order to deport an Afghan man threatened with beheading by the Taliban.
Samim Bigzad was removed from the UK with less than four hours' notice on Tuesday, being taken from an immigration detention centre near Gatwick and forced on a plane to Turkey.
While he was being held in Istanbul awaiting a connecting flight to Kabul, his lawyers secured a last-minute injunction they hoped would prevent his onward transportation to Afghanistan.
Lawyers said the court order would force the Home Office to fly the 22-year-old back to the UK for a judicial review into the handling of his asylum claim and wider treatment.
But they were later informed that he had still been put on a flight to Afghanistan.
Jamie Bell, a solicitor with Duncan Lewis Public Law, said the team had been "delighted" to secure the order.
"The Home Office confirmed they had received the order at 10pm and said they would enact it immediately," he told The Independent.
"They had half an hour before the flight was due to depart to implement the order but for unknown reasons they did not do so."
Mr Bigzad is waiting to hear his fate in a hotel room in Kabul as solicitors consider applying for a second court order to force the Home Office to return him.
Mr Bell said the existing injunction remains in place, requiring the Government to returned the asylum seeker to Britain at its "earliest possible convenience".
"This order means that Samim cannot be removed from the United Kingdom whilst his judicial review proceedings remain ongoing," he added.
"This is an unlawful action in breach of the order of a High Court judge. We are deeply concerned by the actions of the Home Office and we are taking immediate steps to ensure that he is returned back to United Kingdom.
"This is the first step of Samim's new legal battle and we now begin the fight for him to be allowed to stay in the United Kingdom.
"We urge the Home Office not to detain Samim on return."
Legal representatives said G4S guards took Mr Bigzad's phone from him after informing him of his imminent deportation, preventing him from alerting them.
He was able to make a swift call to his cousin, who managed to raise the alarm.
"Samim said 'they are coming to take me back to the airport'," Arash told The Independent. "He was crying and then the phone cut off."
Mr Bigzad later phoned his cousin from Gatwick Airport after being given a mobile phone to make a last call to relatives.
"He was very emotional, very upset – he was crying and saying 'I'm scared for my life'," Arash added at the time.
"I'm sure 100 per cent that the Taliban will assassinate him, they will kill him."
G4S guards allegedly covered Mr Bigzad's mouth and restrained him to prevent a disturbance that would result in him being removed from the flight.
Pilots are able refuse any passenger because of safety concerns or using their own discretion – a power that thwarted the Home Office's first deportation attempt in August.
Campaigners had travelled to Heathrow Airport in August to alert passengers and crew to the fact Mr Bigzad would be on board, resulting in concerns reaching the captain, but were not able to mount the same action on Tuesday because of the short notice given ahead of his removal.
Mr Bigzad's initial application for protection was refused last year and was detained without warning during a routing immigration appointment in July.
He has been held at Brook House, where nine G4S guards were suspended after the mistreatment and abuse of asylum seekers was revealed by undercover footage broadcast by the BBC.
Kabul bomb blast kills at least 90 people

Show all 13
Mr Bigzad told The Independent he believes he will be killed if he is deported to Kabul, which he fled in 2015 to join his father and cousin in the UK.
"I escaped from my country because I was targeted by the Taliban and I am scared to go back," he said. "I just need a chance for the Home Office to save my life."
Mr Bigzad said he hoped to build a life in the UK, where he has been living in Margate, Kent, while learning English and acting as the primary carer for his father – a British citizen.
Mr Bigzad said he was threatened with beheading by Taliban militants who targeted him because of his work for a construction company that had contracts with the Afghan government and American military.
The Independent has seen evidence including contracts, tax returns and rental agreements that support hi claims.
Islamist insurgents have launched frequent attacks on "puppets" accused of colluding with their enemies, amid a rise in conflict and terror attacks in Afghanistan.
Humanitarian organisations have appealed for the British Government to halt deportations to the country, where it announced it would be sending more troops to fight the Taliban earlier this year.
But Kabul has been ruled officially "safe" for returns after Theresa May won a legal battle as Home Secretary in the Court of Appeal.
The Home Office has not yet responded to The Independent's request for comment.
Register for free to continue reading
Registration is a free and easy way to support our truly independent journalism
By registering, you will also enjoy limited access to Premium articles, exclusive newsletters, commenting, and virtual events with our leading journalists
Already have an account? sign in
Join our new commenting forum
Join thought-provoking conversations, follow other Independent readers and see their replies