Pet dog trapped in snare on Queen's Sandringham estate 'nearly froze to death'
Exclusive: 'The trap was very close to the road – if a kid had run into the woodland it doesn't bear thinking about,' says distressed owner
Jane Dalton
Tuesday 09 February 2021 23:41 Comments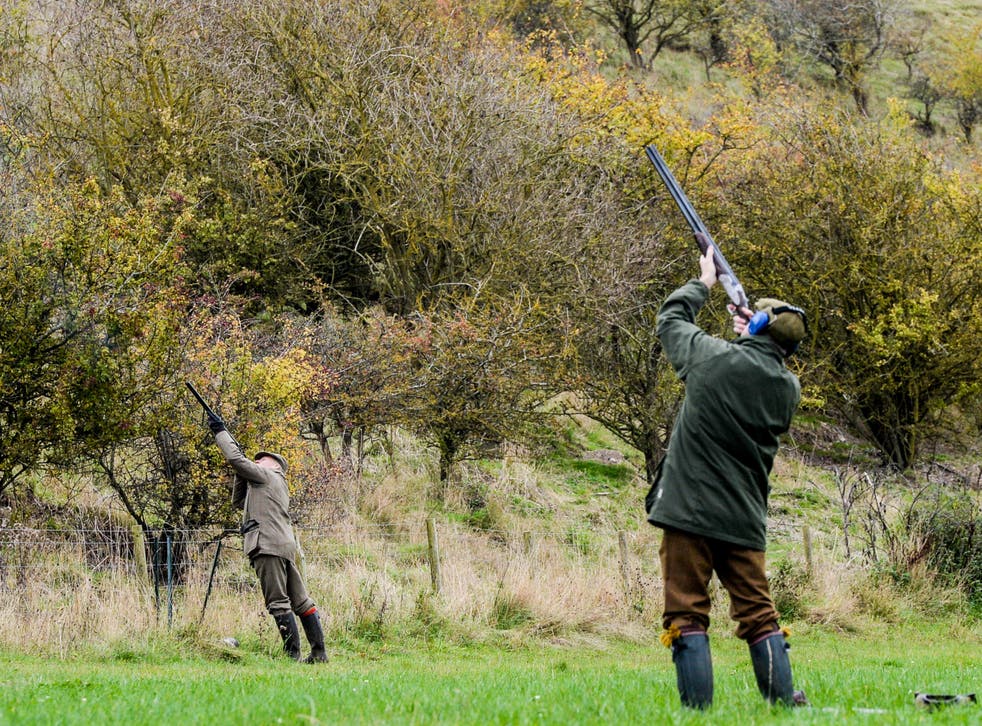 A pet dog was caught by the neck in a deadly snare trap on the royal Sandringham estate.
The rescue animal, called Nell, could have died while it was trapped for two hours as temperatures plummeted to below freezing, according to its owner.
The owner, who did not want to be identified, is calling for the royal family to set an example by banning snares that catch animals "indiscriminately".
The near-miss happened just weeks after it was revealed that a protected owl was killed by a badly set trap also at Sandringham, prompting outrage among wildlife lovers.
Gamekeepers set snares to kill animals such as squirrels, rats, rabbits and weasels, which they consider a threat to young pheasants and partridges reared to be shot.
Campaigners who want a total ban on snares argue that they cause prolonged suffering to the thousands of wild and domestic animals that are killed or severely injured every year by them.
The owner was walking Nell and his other dog, Ted, on public land near the estate in Norfolk when the sound of a shotgun and running deer startled the two pets, who ran off. Ted returned, but Nell went missing.
After a frantic search, he found his pet caught by the neck in the snare on Sandringham land.
"When I saw the snare I was taken aback – I couldn't believe someone had put it there and that Nell had been caught in it. She was very stressed, and I was panicking and angry."
Nell, a four-year-old cross-breed who was rescued from Romania, was biting her feet manically, from trying to release the snare with them.
The owner believes his pet would have died within hours if he had not found her.
"To hear your dog barking in distress, then to find she is caught round the neck in a wire snare was heartbreaking," he said.
"Gamekeepers are supposed to check traps every 24 hours but it wouldn't surprise me if they didn't, and that night temperatures went down to minus 5C so she could have been there as long as that or longer in the freezing cold.
"If a gamekeeper had found a dog, what would they have done – released her or something else?"
He said Nell, who was already nervous, was highly distressed but suffered no long-term physical injuries. "But she was hoarse from pulling on the snare and was coughing," he added.
He added the snare was very close to the road "and if a kid had run into the woodland it doesn't bear thinking about.
"These snares are obviously indiscriminate and cruel, and totally unnecessary.
"Both the princes are always championing wildlife causes but closer to home on their own estates, these things happen.
"A fox caught in one can suffer for 24 hours or longer. It will panic and be stressed all that time then they'll come along and shoot it so snares are pointless."
A spokeswoman for the royal family said: "We would welcome the opportunity to speak to the dog owner to understandwhere and how this happened, as our policy is that traps are located at a good distance from any public rights of way.
"As a working estate, Sandringham uses traps to protect wildlife, crops and livestock and adheres to all the appropriate standards and regulations required. All traps are subject to daily checks by estate staff."
The Independent has passed their contact details to the owner.
Chris Luffingham, director of campaigns at the League Against Cruel Sports, said: "The royal family needs to substantiate its commitment to the natural world by putting the environment and animals' interests before the narrow concerns of the shooting industry.
"We are calling for governments in England, Scotland and Wales to bring in a complete ban on the manufacture, importation, sale and use of snares to end the suffering of the huge number of animals caught in them every year."
Register for free to continue reading
Registration is a free and easy way to support our truly independent journalism
By registering, you will also enjoy limited access to Premium articles, exclusive newsletters, commenting, and virtual events with our leading journalists
Already have an account? sign in
Join our new commenting forum
Join thought-provoking conversations, follow other Independent readers and see their replies