London streets not safe for women or girls, admits Sadiq Khan
'It's really important people like me in positions of power and influence take steps to address that'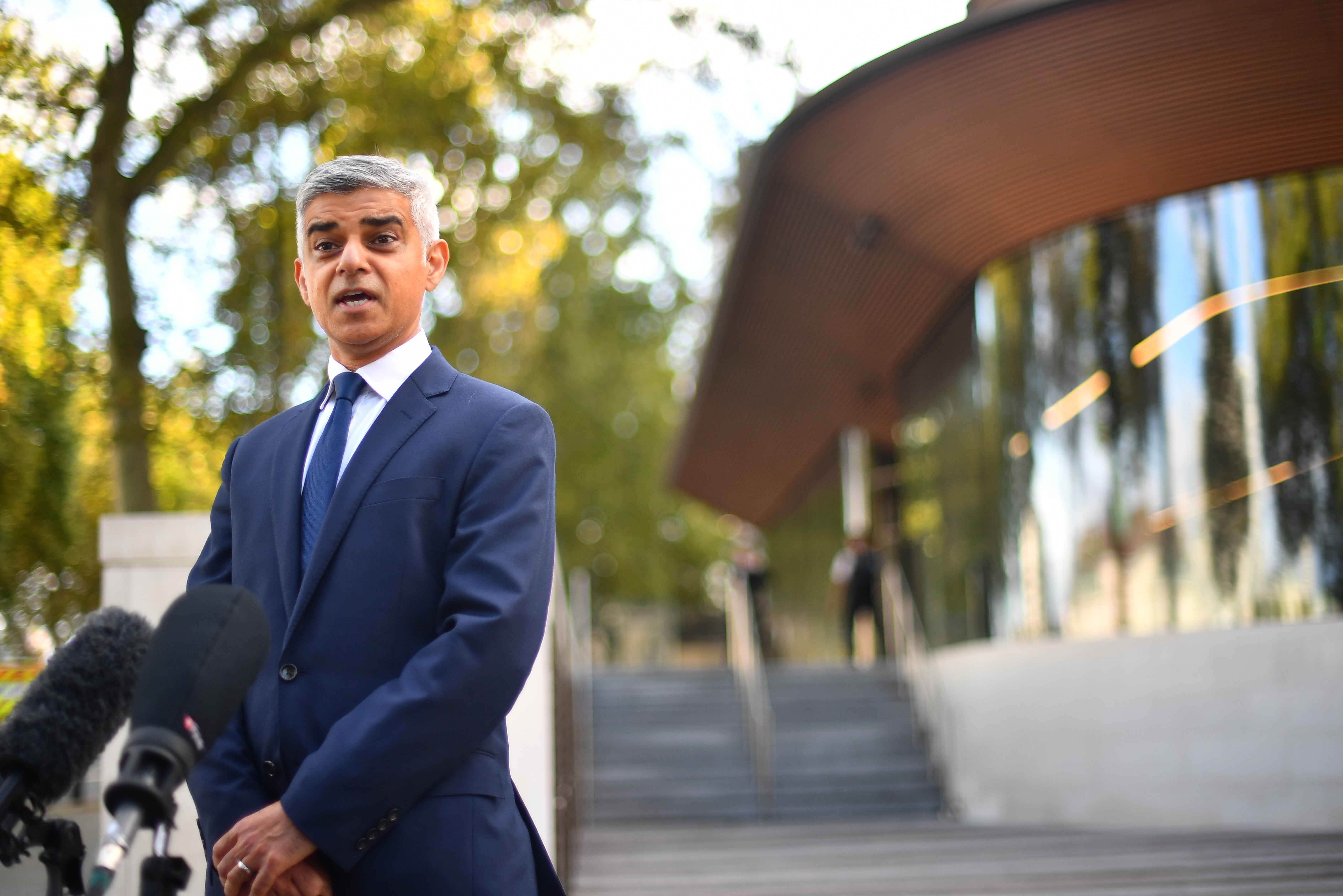 London's mayor has admitted the city's streets are not safe for women or girls, saying those in power must tackle the problem.
Sadiq Khan said it can't be right that females have to work out in advance of walking which routes are the best lit, saying he had tried to make routes safer.
Women's experiences of not feeling safe after the disappearance of Sarah Everard have prompted widespread anger in the media and on social media.
MPs have warned there is an "epidemic" of violence against women in the UK which is not taken seriously enough.
Asked on LBC whether London's streets were safe for women, the mayor replied: "No they aren't, or for girls - and it's really important that people of my gender understand that.
"If you're a woman or a girl, your experiences of our city, in any public space, whether it's in the workplace, on the streets, on public transport is very different to if you are a man or a boy.
"And it's really important that people like me in positions of power and influence understand that and take steps to address that."
Labour mayor Mr Khan said his team had tried to "design out crime" on the street.
Addressing presenter Shelagh Fogarty, he said: "Most of you know the roads that are well lit and those that are not well lit near where you live.
"So one thing we've sought to do, working with councils on limited funds, is design out crime and make it safer for people to go about their business.
"It can't be right that if you're a woman or girl, you're having to work out which routes are better lit than those that aren't, which shops and places are open you can duck into if you're scared for your safety, and having to change the footwear and clothes you wear because you're worried about actions from men or boys."
Some people said Mr Khan was missing the point. One critic said: "Attacks on women aren't caused by poor lighting. Focus on the perpetrators please."
Campaigners accused the government of failing to properly fund services that tackle domestic and sexual violence.
Join our commenting forum
Join thought-provoking conversations, follow other Independent readers and see their replies