Sarah Guppy: The woman behind Britain's most famous bridge
Female engineer did not want to be 'too boastful'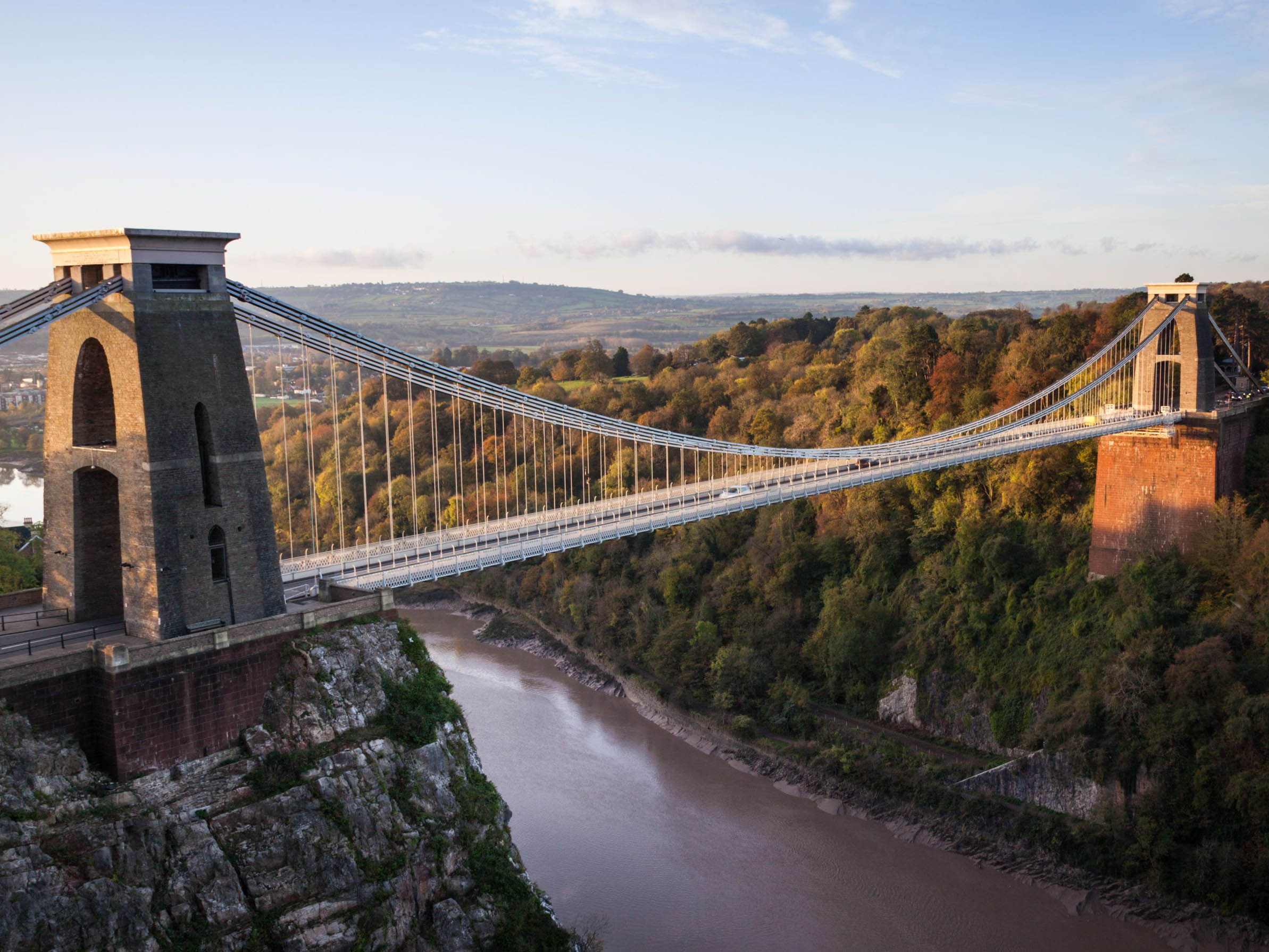 The Clifton Suspension Bridge's design would not have existed were it not for a female engineer who was too modest to take credit.
Sarah Guppy's plan for piling foundations was crucial for the iconic structure, which crosses the Avon Gorge between Bristol and Somerset.
Ms Guppy patented the design in 1811, but decided to give it to Isambard Kingdom Brunel for free, as she thought women should not be "too boastful."
The mother of six was required to register her work under the name of "the Guppy Family" instead of just her name.
Her work has been recognised more than 150 years after the bridge opened by the Oxford Dictionary of National Biography in a new update this month.
In the biography, it says Ms Guppy succeeded in obtaining a patent for "erecting and constructing bridges and rail-roads without arches or sterlings, whereby the danger of being washed away by floods is avoided".
"She described her method as involving an improved method of piling on the banks of the river, and passing strong metallic chains across it, which would support a road or rail-road," the biography says.
"She was an early advocated of a suspension bridge in Clifton and was reported to have been 'assiduously employed in forming the model of a bridge to be erected across the Aon' in 1811."
Her eldest son, Thomas Guppy, became friends with Mr Brunel and worked closely with him on the construction of the SS Great Britain and the SS Great Western.
Mr Brunel and Thomas Telford utilised Ms Guppy's designs, allowing them to build the Clifton Suspension Bridge and the Menai Bridge in North Wales.
Ms Guppy was born in Birmingham in 1770 and moved to Bristol following marrying Samuel Guppy, who ran a sugar company in the southern city. The only recognition of her work in Bristol is a plaque on the Clifton house she lived in between 1841 and 1852.
Other works by her include a barnacle buster, which turned out to be her most financially successful invention after the Royal Navy used it to stop barnacles clinging to ships.
She also designed a way of boiling eggs. using the steam from a kettle and an exercise bed especially designed for women, who at the time, were not supposed to exercise in public.
Join our commenting forum
Join thought-provoking conversations, follow other Independent readers and see their replies