Sarawak Report whistleblowing website blocked by Malaysia after PM corruption allegations
Site's manager accuses country's government of crude attempt at censorship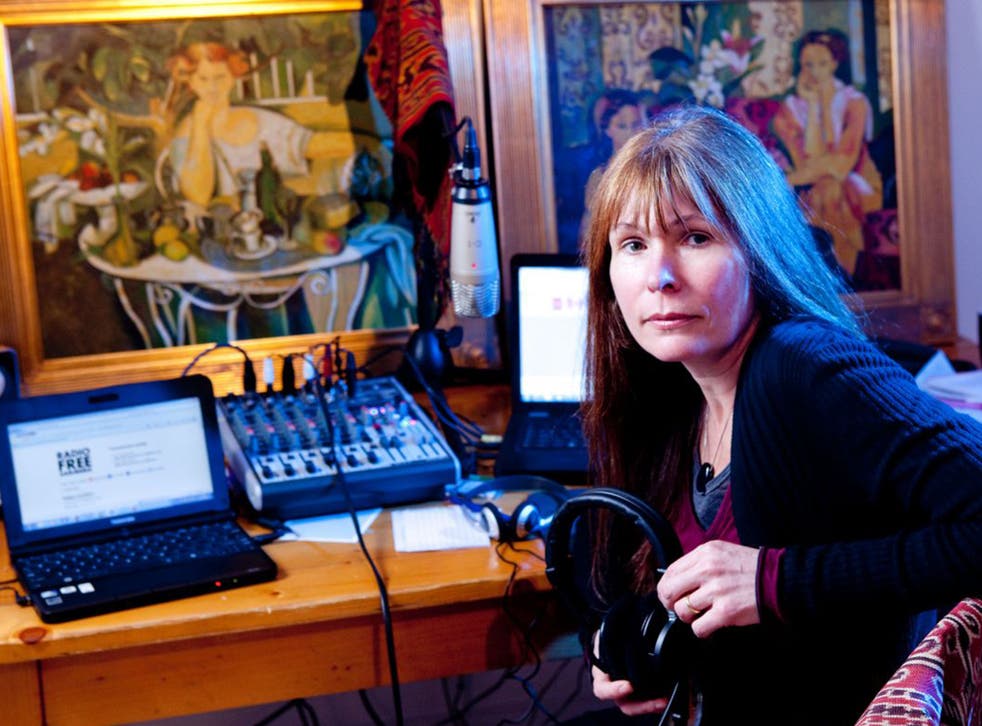 A British journalist has accused the Malaysian authorities of "intimidating and bullying tactics" after the whistleblowing website she runs was blocked over its publication of financial mismanagement claims linked to the country's prime minister.
Officials in the south east Asian country said they had cut off access to the UK-based Sarawak Report site because its allegations of corruption involving a state investment fund could "destabilise the nation and the economy".
Clare Rewcastle Brown, the former BBC journalist who manages the site, accused the Malaysian government of a crude attempt at censorship following the publication of allegations that some $700m (£449m) of money linked to the 1 Malaysia Development Berhad (1MDB) had ended up in the personal bank accounts of Prime Minister Najib Razak.
Mr Razak, who is now facing calls for his resignation, strongly denied any impropriety and suggested the claims, which were also carried by the Wall Street Journal, were part of a plot to undermine his government.
Ms Rewcastle Brown, who is the sister-in-law of former prime minister Gordon Brown, called on David Cameron to raise the issue of the blocking of Sarawak Report and freedom of speech with the Malaysian government. According to reports in the Malaysian media, Mr Cameron is due to visit Mr Razak in the coming weeks.
She told The Independent: "I'm afraid these sort of intimidating and bullying tactics are not going to work. The Malaysian authorities are trying to intimidate me but all they are succeeding in doing is drawing more attention to the very story they are trying to shut down. I would expect Mr Cameron to raise this issue when he meets Mr Razak."
She added: "This is a blatant attempt to censor our exposures of major corruption through the development fund 1MDB. Sarawak Report will not be impeded in any way by this action in bringing out future information as and when its investigations deliver further evidence."
The website has been blocked on major servers in Malaysia but remains available outside the country. There were reports that despite the government's efforts it was also still available in Malaysia via some internet service providers.
The search for missing Malaysia Airlines plane

Show all 115
The authorities insisted their action was justified, saying the site had been blocked because it was carrying "unsubstantiated content".
The Malaysian Communications and Multimedia Commission did not specify what material it considered unacceptable but it added in a statement: "Such content could disrupt peace and order, and in the bigger picture could destabilise the nation and the economy."
Ms Rewcastle Brown, who is married to Gordon Brown's younger brother, was born in Malaysia's Sarawak state on the island of Borneo and set up her website to expose the destruction of tropical rainforest and alleged corruption within the timber industry.
Earlier this month it published a report based on leaked documents relating to 1MDB, which was set up by Mr Razak in 2009 as an intended sovereign wealth fund for foreign investments on behalf of the Malaysian government.
But the fund, whose advisory board is chaired by Mr Razak, is now struggling under an $11bn deficit amid accusations that it paid too high a price for its investments abroad and has been poorly managed.
It was alleged by Sarawak Report that funds flowed from companies linked to 1MDB into Mr Razak's personal accounts. Malaysian police subsequently raided 1MDB's offices in Kuala Lumpur but also said they were investigating whether the leaking of documents amounted to "economic sabotage".
Mr Razak, whose popularity was already under pressure following the introduction of a sales tax to make up for budget shortfalls, flatly denied any wrongdoing. He said: "I would like to stress again that I have never taken 1MDB's funds for personal use."
Ms Rewcastle Brown said her website has periodically been targeted by hackers since it was established in 2010. The Independent has previously highlighted how a media production company made programs for the BBC and CNBC portraying Malaysia in a positive light which was also acting as a public relations advisor for the Malaysian government.
Register for free to continue reading
Registration is a free and easy way to support our truly independent journalism
By registering, you will also enjoy limited access to Premium articles, exclusive newsletters, commenting, and virtual events with our leading journalists
Already have an account? sign in
Register for free to continue reading
Registration is a free and easy way to support our truly independent journalism
By registering, you will also enjoy limited access to Premium articles, exclusive newsletters, commenting, and virtual events with our leading journalists
Already have an account? sign in
Join our new commenting forum
Join thought-provoking conversations, follow other Independent readers and see their replies