Sarm Heslop: Police urged to conduct search of boyfriend's boat after British woman goes missing in Caribbean
Friends of 41-year-old ask officers to carry out 'fingertip' examination of 47ft catamaran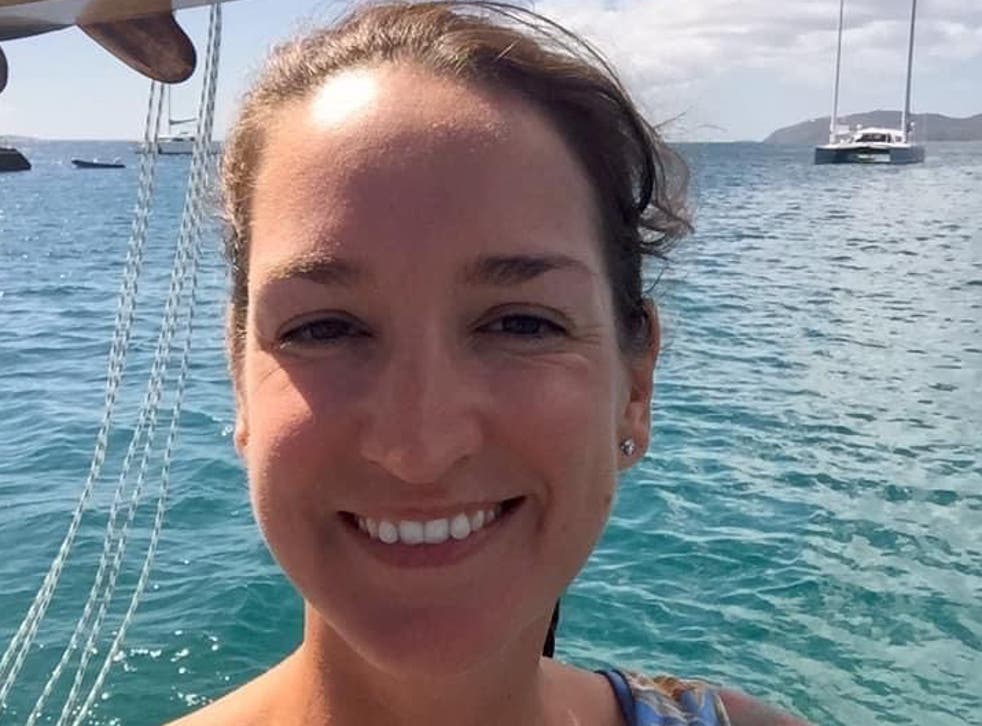 Family and friends of a British woman who went missing in the Caribbean two weeks ago are calling on police to conduct a fingertip search of a boat owned by her boyfriend, after officers were reportedly denied access to the vessel.
Sarm Heslop, 41 and from Southampton, was reported missing in the US Virgin Islands on 8 March.
She was last seen a day earlier onboard boyfriend Ryan Bane's boat, a 47ft catamaran called Siren Song, which was moored off the coast of Saint John, one of the four main islands.
Police officers performed an "initial land search" and divers have searched local waters but they are yet to find clues as to her whereabouts.
Toby Derima, spokesman for the Virgin Islands Police Department (VIPD), said: "Soon after reporting Ms Heslop missing, Mr Bane acquired the services of an attorney.
"Upon his attorney's advice, Mr Bane exercised his constitutional right to remain silent and denied officers' requests to search the vessel."
Read more:
According to reports, Mr Bane and Ms Heslop had dinner on the night of 7 March and returned to the boat at around 10pm.
Mr Bane discovered she was missing at around 2.30am and called police. He gave a statement to the VIPD and was instructed to call the US Coast Guard, which he did shortly before noon on 8 March.
All of her belongings, including her phone and bank cards, were said to have been left aboard the catamaran.
An update on Sunday on a website set up by her friends and family said: "We continue to push for a thorough 'fingertip' search of the boat and await further updates from the VIPD. We will not give up hope – we are determined to find our friend."
Andrew Baldwin, a close friend of Ms Heslop's, told Fox News on Saturday: "Given that they lived on the boat, and that she's gone missing on the boat, that's a natural place for the police to search, and I just don't understand why Ryan won't allow that to happen to find Sarm. I don't get it. That's the frustration more than anything else."
He said the timeline, including when the disappearance was reported to the coastguard, "doesn't make sense".
"She would not just disappear, leaving no trace," he said. "She is savvy and sensible, it's not like her at all, it just doesn't add up."
World news in pictures

Show all 50
Jason Neiman, a spokesman for the US Coast Guard, said in a statement: "As part of the search and rescue effort, the coast guard went aboard the vessel to interview and gather information from the reporting source.
"Later, the coast guard returned to the vessel to conduct a standard vessel safety check to ensure proper equipment and compliance with applicable rules and regulations for vessel type and operation.
"After an extensive search, no sign of distress reported by aviation or marine units, no response to the urgent marine information broadcast, and no additional or correlating information to support further surface search efforts, the coast guard suspended the active search."
Join our new commenting forum
Join thought-provoking conversations, follow other Independent readers and see their replies