SAS veterans outraged by 'true story' book branded 'stolen valour'
Former SAS soldiers help force removal of dedication to revered 'boss' Andy Massey from book Pilgrim Spy, but continue to insist Tom Shore's 'true story' should be reclassed as fiction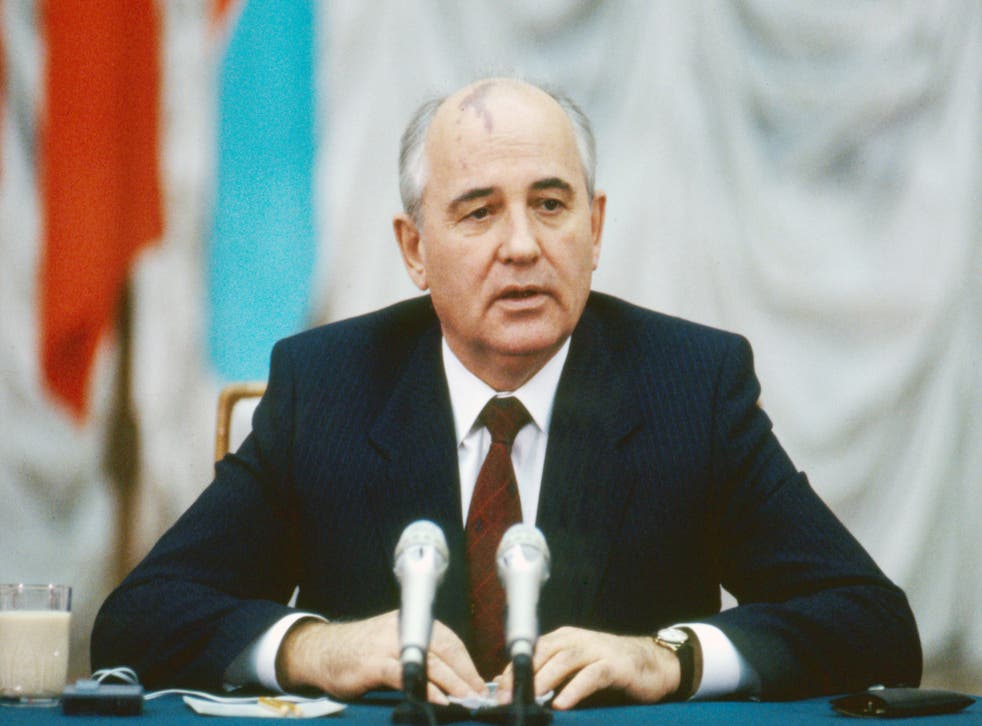 A leading publisher is to remove a dedication to a special forces hero from the start of one of its books after a group of SAS veterans said the supposedly true story was "as clear a case of stolen valour as you could find."
The veterans also challenged the book's author to meet them privately so he could prove he really had served in the SAS, with some dismissing him as a "Walter Mitty clown".
When Hodder & Stoughton released Pilgrim Spy in September it was billed as "one of the great untold stories of the Cold War", involving "roof top chases, a beautiful East German female suspected of being a Stasi spy and a climactic gun battle at Colditz Castle".
Its author, writing under the pseudonym Tom Shore, claimed to have been an SAS soldier who on a hitherto undisclosed secret solo mission took "lethal action" to thwart a plot to assassinate Russian president Mikhail Gorbachev when he visited communist East Germany in 1989.
But The Independent revealed how the thriller writer Jeremy Duns had noticed remarkable similarities between supposed SAS veteran Tom Shore's "true story", and the entirely fictional, but relatively obscure 1989 thriller Quiller KGB.
The author of Pilgrim Spy was also accused of having lifted large, unacknowledged chunks of Wikipedia to supply background context for his "true story".
Hodder stood by the book, saying its editor believed Mr Shore's story was true and had checked he was in the SAS.
A spokeswoman for the publisher said neither the editor nor Mr Shore had ever read Quiller KGB before the controversy started, and described the lifting from Wikipedia as "sloppy, but not criminal".
After the story was published, however, an SAS veteran contacted The Independent to say he and ex-colleagues in the special forces and the Cold War BRIXMIS – British Commanders'-in-Chief Mission to the Soviet Forces in Germany - had been enraged by what they had read about Pilgrim Spy.
In comments passed to The Independent, one SAS veteran said the supposedly true story was "as clear a case of stolen valour as you will find" – a reference to people who have never served in the Armed Forces but pretend they saw combat in an attempt to gain approval from others.
The veterans were also particularly angry at Mr Shore for having dedicated his book to "boss" Brigadier Andy Massey and suggesting he served under the revered SAS leader, who died aged 55 in 1998, by calling him "the most gifted officer I've ever known".
"That dedication was a real insult," said Keith Ball, the SAS veteran who contacted The Independent. "Andy Massey was a really good guy, and we feel this bloke has defiled his memory."
The Independent has seen documentary proof that Mr Ball, 67, served in the SAS. He served under Andy Massey and was the SAS warrant officer attached to BRIXMIS in 1989, when Mr Shore is supposed to have foiled the Gorbachev assassination plot.
He told The Independent: "When I saw the dedication, I thought, 'why Andy Massey'?
"It's to make him [Mr Shore] look like he served in the SAS, to make him look like he is authentic, and that's a really cynical thing to do.
"Andy Massey was an honourable, decent man who served his country well, and his name should not be linked in any way whatsoever to a book filled with plagiarism and lies."
In the last few days it has become clear that the Massey family also did not approve of the dedication, which had been included at the start of the book without their prior knowledge.
As a result, Hodder has now promised the dedication will disappear from all future editions of Pilgrim Spy. It already appears to have been wiped from Kindle editions of the book.
The veterans, however, remain angry that the book will continue to be published as non-fiction.
Since they include SAS veterans from across all four squadrons of the regiment who served at the same time as Mr Shore, they have asked Hodder to let them meet the author to verify that he is a former special forces soldier, without ever revealing his true name.
The publisher has not directly responded to this request, but the book's editor has told Mr Ball he continues to believe that Pilgrim Spy is a true story.
But among the comments passed to The Independent are those of an SAS veteran who claimed Mr Shore was a "Walter Mitty clown who deserves to be outed".
A fellow SAS officer who became a good friend of Andy Massey said: "I hold him in the highest regard and take any infringement of his personal space very personally, especially since he is now no longer with us and not available to voice an opinion of his own.
"[Hodder's] decision to publish this as a factual account is irresponsible, naïve and unprofessional.
"It is probably too late to withdraw it from sale for contractual reasons, but at the very least a statement to the effect that the events portrayed in the book cannot be verified as a true and factual account of real events should be made public."
The officer said that Mr Shore "should be barred from the SAS Association [of veterans] for life, if indeed he ever served in the Regiment."
Stasiland: Stories from Behind the Berlin Wall - In pictures

Show all 7
He added: "This guy hasn't the moral courage to reveal his own name while giving an account which most, if not all of us believe to be b*llocks. How is that fair?"
Other veterans questioned whether Hodder had done enough 'due diligence' fact checking, despite the publisher having vigorously insisted it had.
One veteran of BRIXMIS, the secretive unit whose members were allowed by the Soviets to enter East Germany, in uniform, during the Cold War, disputed Mr Shore's account of incidents like a gun battle at Colditz Castle, saying: "This is just complete and utter nonsense. Like many former colleagues I visited Colditz Castle several times in 1989 and 1990, as did members of the American and French missions.
"It is completely inconceivable that this shootout took place there without us being made aware of it; we had a very good relationship with the staff there. This book should be reclassified immediately as being a work of fiction."
Other readers of Pilgrim Spy have also questioned some details in the book, particularly the cameo appearance of Vladimir Putin who is referred to as "the head of the KGB in Saxony" in 1989.
In the book, the man who is now the Russian president is first pointed out to Mr Shore by a former civilian cleaner at the Dresden headquarters of East Germany's Stasi secret police who spat on the floor as she said: "His name is Major Vladimir Putin. He is the head of the KGB here in Saxony."
Mr Shore writes of Mr Putin as "the head of the KGB in Saxony" a further three times.
Some readers, however, have suggested this might seem a strange job title, given that to communist officialdom Saxony did not exist in 1989. The communist East German authorities had abolished the state of Saxony in 1952.
Support free-thinking journalism and attend Independent events
The description of Putin as in charge of the KGB in Saxony also seems potentially difficult to square with other sources describing the head of the Russian spy service's mission in Dresden as having been Lazar Matveev from 1982 until early 1989, and then Vladimir Shirokov.
Last year Mr Putin, who has made no secret of his KGB service while being relatively opaque about what he actually did, was photographed in a RT (formerly Russia Today) report visiting Mr Matveev, who was described as "his ex-boss" and the "former head of the KGB intelligence group in Dresden."
Other reports and some books have described Mr Shirokov as Mr Putin's "boss" in Dresden in the latter part of 1989.
Mr Ball said: "Removing the dedication to a dead SAS officer who can't defend himself is a start, and you would hope it will be a deterrent to stop anybody else including tributes to people they didn't know just to enhance their book.
"But Pilgrim Spy still needs to be classed as fiction."
He added: "Stolen Valour is an unforgivable insult to those still serving in the Armed Forces, to all veterans and, even worse in our eyes, it is an insult to those who died serving their country.
"I believe there is a strong case for bringing a Stolen Valour Act into UK law, similar to the one that exists in the US."
The Hodder executive who edited Pilgrim Spy told The Independent: "I can tell you that Tom Shore is preparing a way of settling issues you have raised through his lawyers and without disclosing his identity or whereabouts. He intends to have this ready next month. He is also preparing a website, where he will address further historical issues surrounding events described in the book.
"I hope you have read Quiller KGB and agree with me that the accusation that Tom Shore plagiarised this novel is unjustified."