SAS sniper Danny Nightingale guilty of possessing gun and ammunition
Weapon was found in wardrobe and ammunition under his bed in plastic box
Terri Judd
Wednesday 10 July 2013 15:55 Comments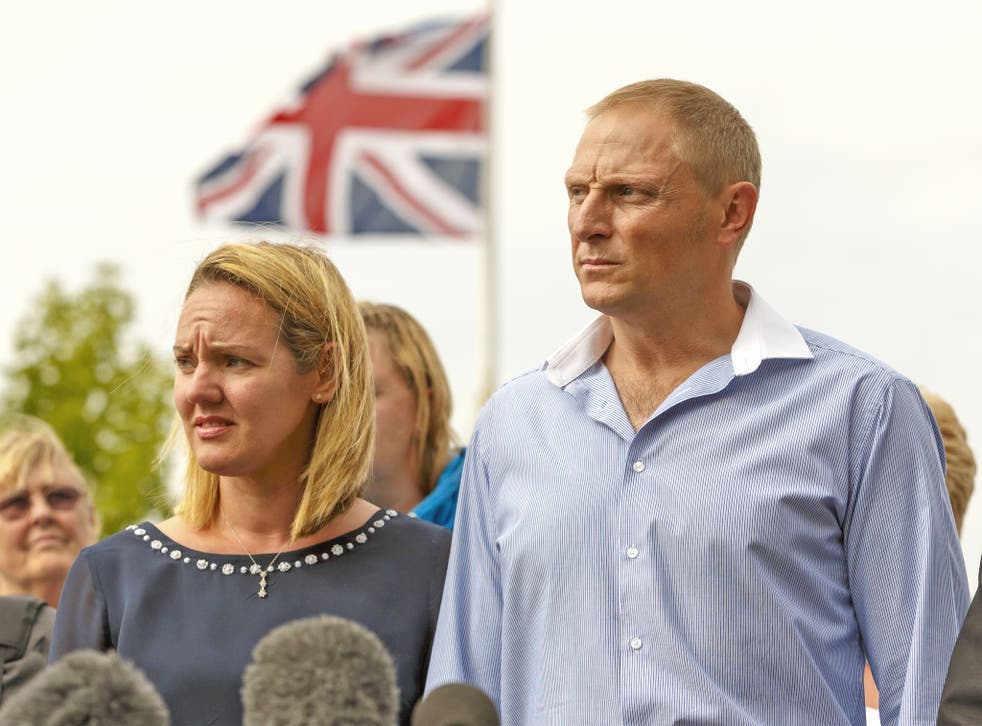 An SAS sniper, whose jailing for possession of a war trophy pistol led to public outrage, was found guilty at a court martial re-trial today.
Sergeant Danny Nightingale's case became a cause celebre late last year when it emerged that he had been jailed for 18-months after a Glock 9mm pistol and ammunition were found at a house he shared with another soldier. A campaign by his wife Sally led to such a public outcry that the matter was raised in parliament and the 38-year-old was released after the Court of Appeal quashed his conviction.
The court martial re-trial, which it was claimed pitted army authorities against the elite regiment, saw a host of SAS soldiers brought before the Military Court Centre at Bulford, Wiltshire, under the cover of anonymity.
Today Sgt Nightingale, who had a distinguished 18-year career in the army, showed no emotion as the President of the board returned two guilty verdicts on charges of possession of the weapon and 338 rounds of ammunition. The soldier, who is due to be medically discharged from the army, replied simply: "I understand, Your Honour," when Judge Advocate General Jeff Blackett said he would be bailed until a decision was made on sentencing.
Outside court, he said the verdict came as a "great shock" but thanked his supporters, adding: "I think at the moment we need it more than ever. There is a bit of David and Goliath going on."
He added that what he had been through during the last two years had been "shocking": "If I did not have such a strong family I'd be broken. We're close to financial ruin. We have to look at whether we can keep going but I am very lucky. Sally has been amazing throughout, as have the rest of the family."
Timothy Cray, prosecuting, insisted the experienced soldier had put the public in danger by keeping a weapon and ammunition in his house.
Adding that the case had attracted a lot of attention because of the "mystique" surrounding the special forces regiment. However, he added: "No soldier, no matter what his experience is or what unit he is attached to, is above the law."
Sgt Nightingale insisted he had no recollection of the weapon, and believed it might belong to his former housemate Soldier N, who has since been jailed after admitting possession of a weapon and ammunition.
Psychologists gave evidence that, having suffered brain trauma after collapsing during a jungle marathon in Brazil in October 2009, he had been "confabulating" by making up a false confession to fill in the gaps in his memory.
The judge referred the case back to the Court of Appeal to decide whether the court martial had the power to hand down a greater jail term than the 12-months suspended sentence appeal judges had imposed.
Register for free to continue reading
Registration is a free and easy way to support our truly independent journalism
By registering, you will also enjoy limited access to Premium articles, exclusive newsletters, commenting, and virtual events with our leading journalists
Already have an account? sign in
Join our new commenting forum
Join thought-provoking conversations, follow other Independent readers and see their replies