SAS soldiers 'suspected' of executing unarmed Afghans and covering up potential war crimes
Special forces soldiers allegedly murdered civilians and planted guns on their bodies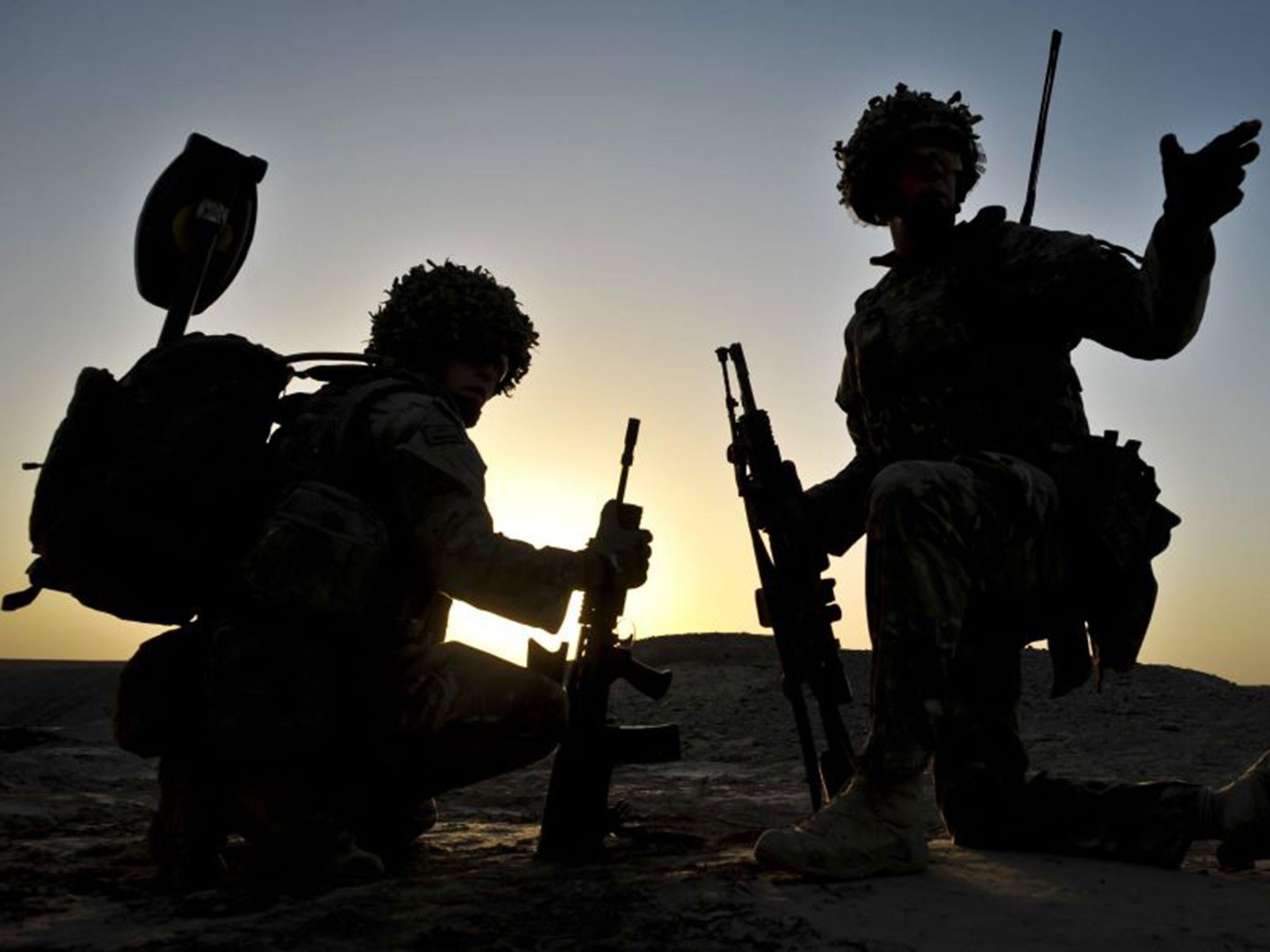 A "rogue" Special Air Service (SAS) unit is suspected of executing unarmed civilians in Afghanistan and fabricating reports to cover up potential war crimes, according to reports.
Special forces soldiers allegedly murdered Afghans during raids on their homes and then planted guns at the scene to make it appear as though they had been Taliban insurgents.
Some of the victims were handcuffed and hooded before being shot dead, Royal Military Police (RMP) sources told the Sunday Times.
Many of the alleged assassinations relate to a campaign of night raids designed to bring down the Taliban by capturing their leaders and taking them to detention centres for interrogation.
British Army officers speaking to the Times claimed some SAS soldiers adopted a "shoot-to-kill" policy during the missions, which were often said to rely on flawed intelligence.
"Credible and extremely serious" evidence about the potential scandal has been gathered by Operation Northmoor, a classified RMP investigation based in an underground bunker in Cornwall.
The initial inquiry, which was investigating unlawful killings between 2010-2013, and offences including false imprisonment and assault, was expected to run until 2021.
However, the Ministry of Defence recently told RMP officers to finish most of their work by this summer.
Yemen's prime minister accuses UK of war crimes
Detectives had been looking into 52 alleged killings, but are now investigating just one incident which involved four family members being shot dead during a night raid in Helmand province in 2011.
A military police source told the Times that the MoD wanted to "avoid any of the detail of the accusations getting into the press and thereby undermining, in their view, national security, public trust, [and] work with allies".
Afghanistan: Between Hope and Fear
Show all 16
Drone footage gathered by Operation Northmoor reportedly shows soldiers in British uniform opening fire, contradicting claims that the British army's Afghan partners, who acted as backup and interpreters, were responsible for shooting civilians.
It is alleged that SAS operatives doctored mission reports to pin the blame for the killings on their Afghan partners, so the incidents wouldn't be passed onto regular army command and investigated.
Bullets recovered from civilians' bodies also matched the 5.56mm calibre used by the SAS, rather than the larger bullets used by Afghan special forces.
An unnamed source told the Times: "It says [in the after-action reports] only the Afghan partners fired... he's dressed in British military equipment, and the guy was shot and killed with a 5.56."
There have been further allegations that SAS soldiers planted Russian Makarov pistols on victims' bodies and then took photos of the corpse as evidence that they had killed armed Taliban insurgents in self defence.
A spokesperson for the MoD said the RMP had decided to discontinue more than 90 per cent of the 675 cases it started, adding: "The Royal Military Police has found no evidence of criminal behaviour by the armed forces in Afghanistan."
It is understood that Operation Northmoor is now continuing with fewer than 10 investigations.
Join our commenting forum
Join thought-provoking conversations, follow other Independent readers and see their replies