SAS training deaths inquest: Lance Corporal Edward Maher 'found dead holding water bottle'
The Army reservist was one of three SAS hopefuls who died during a test march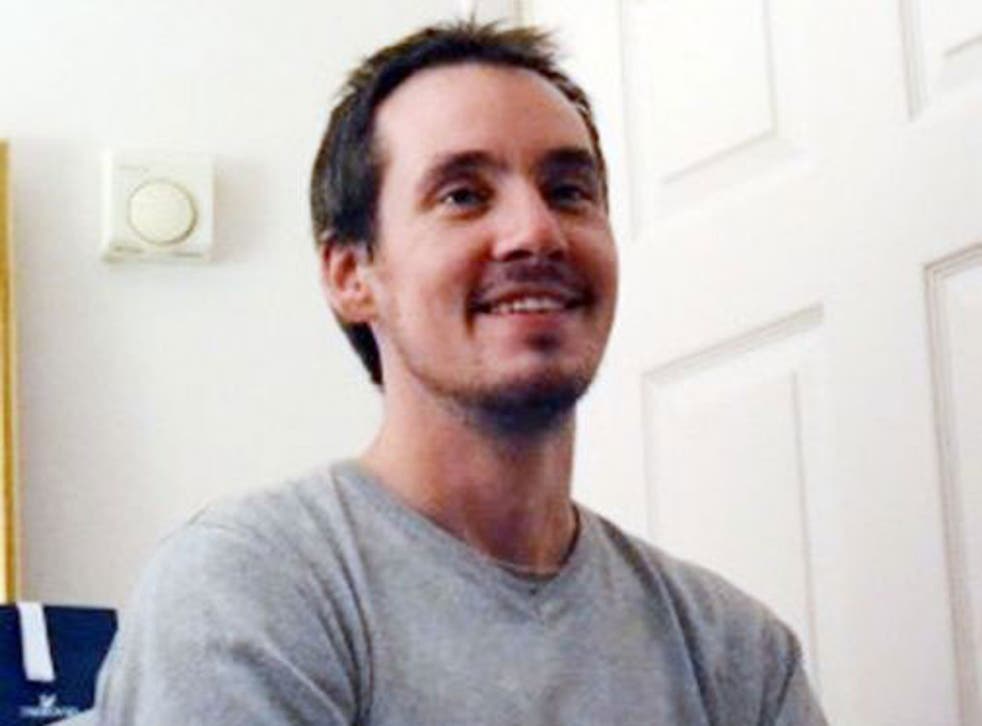 An Army reservist who took part in an SAS test march during a heatwave was found dead while clutching a bottle of water and a chocolate bar, an inquest has heard.
SAS hopefuls L/Cpl Edward Maher, a former regular soldier with the Royal Green Jackets, L/Cpl Craig Roberts and Cpl Dunsby, all died either during or after a 16-mile march on 13 July 2013.
In a graphic retelling of how Maher was discovered, an Army team medic, known by the cipher 1N, told an inquest into the deaths of the trio that he thought he was resting on Pen Y Fan in the Brecon Beacons, South Wales.
But when 1N found L/Cpl Maher near a checkpoint, he was cold to the touch and not breathing.
"He was sitting in a completely natural position, almost like he was just having a Condor moment, just having a rest," 1N told the inquest, adding that he was a holding a half-eaten chocolate bar in one hand, and a water bottle in the other.
1N then fought to revive the 31-year-old four around 45 minutes as he administered CPR, and requested an immediate casualty evacuation.
However, two medics attempting to reach Maher and 1N in a Land Rover became "bogged in" attempting to find them, the medic said.
And while controllers used a mobile phone to update 1N about the impending arrival of an air ambulance, another soldier nearby was unable to communicate with him.
An air ambulance which attended Roberts, also arrived at the scene where L/Cpl Maher was found at about 5.30pm, when he was pronounced dead.
Earlier, the inquest was told how an unnamed civilian walker was asked by soldiers to fan Dunsby and hold his head while he was carried on a stretcher as he was moved to a car park on the A470. The Corporal later died at Birmingham's Queen Elizabeth Hospital around four months later from multi-organ failure.
Soldiers identified by the ciphers 1K and 1M told the inquest how they and two other servicemen had attempted to help Dunsby.
In a statement read to the court by the coroner, Welsh Ambulance Service clinical team leader Damon James, a senior paramedic with 23 years of experience, said Dunsby's temperature was the highest he had ever encountered.
James, based in Merthyr Tydfil, said Dunsby's body seemed to be "shutting down" and he did not think he would survive.
His comments were mirrored by another ambulance service worker, who told the inquest that Dunsby's temperature was recorded at 40.4C (104.7F) and his pulse rate at 138.
The inquest was adjourned until Wednesday.
Register for free to continue reading
Registration is a free and easy way to support our truly independent journalism
By registering, you will also enjoy limited access to Premium articles, exclusive newsletters, commenting, and virtual events with our leading journalists
Already have an account? sign in
Register for free to continue reading
Registration is a free and easy way to support our truly independent journalism
By registering, you will also enjoy limited access to Premium articles, exclusive newsletters, commenting, and virtual events with our leading journalists
Already have an account? sign in
Join our new commenting forum
Join thought-provoking conversations, follow other Independent readers and see their replies