Saudi billionaire 'should have diplomatic immunity from divorce case' after taking UN role for St Lucia, court hears
FCO has had formal request for Caribbean island to waive immunity of Sheikh Walid Juffali rejected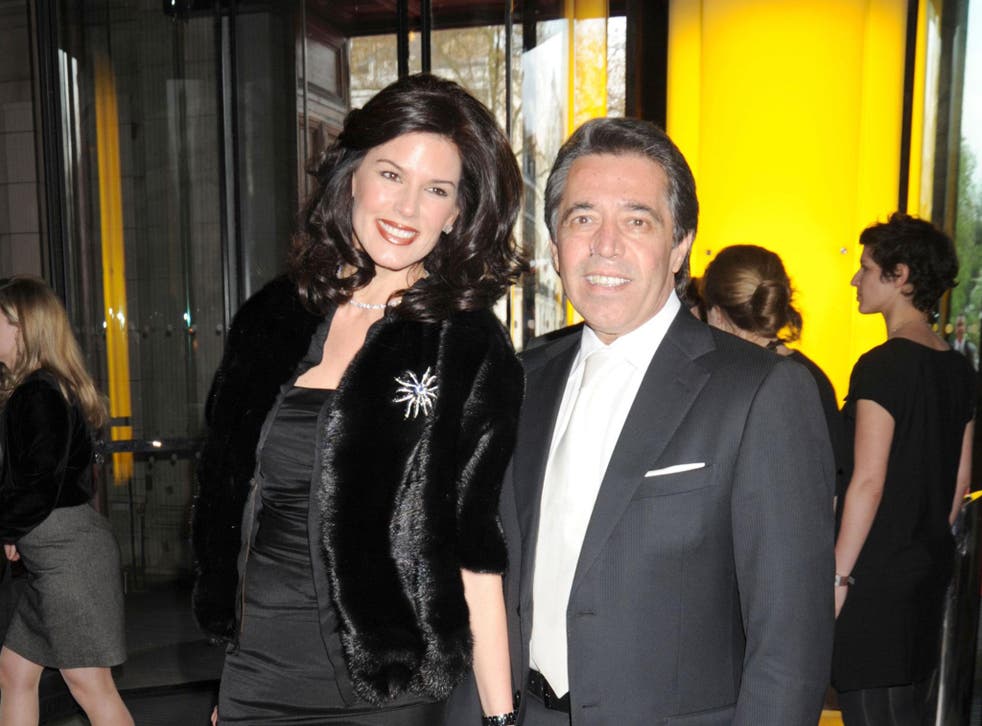 A Saudi billionaire should enjoy diplomatic immunity protecting him from a multi-million pound divorce case brought by his American supermodel ex-wife after he was appointed by a Caribbean island as representative to a United Nations body, a court has heard.
Sheikh Walid Juffali, whose fortune from his family's business interests is estimated at £4bn, is facing a divorce suit in London's High Court from his second wife, Christina Estrada, a former Pirelli calendar girl, after he secretly married a Lebanese television presenter in 2012.
In the wake of his clandestine marriage, the oil tycoon was appointed as the permanent representative for St Lucia to the London headquarters of the International Maritime Organisation (IMO) in April 2014.
The post grants Mr Juffali, 60, diplomatic immunity – exempting him from the UK laws – and may effectively grant him protection from having to settle Ms Estrada's demands for a financial settlement from their 13-year marriage. The case has led to an extraordinary diplomatic stand off between Britain and St Lucia, a member of the Commonwealth, after it emerged that the Foreign and Commonwealth Office (FCO) last month formally asked the Caribbean island to waive Mr Juffali's immunity. St Lucian authorities have confirmed they had refused the FCO request, saying there was no "compelling case" to lift immunity.
A hearing at the Royal Courts of Justice heard that there is no record of the Saudi magnate having attending any of the 25 IMO meetings for which he was eligible in the 19 months since he took up his post. Prior to his appointment, he had no known qualifications in maritime law.
But lawyers for Mr Juffali said that businessman, who owns a string of properties in Britain including a Surrey estate worth at least £15m, had been the subject of a concerted campaign by his wife and her legal representatives to persuade Britain to demand that its former colony strip the billionaire of his legal privileges.
Martin Pointer QC, for Mr Juffali, said: "Since [Mr Juffali] has been an accredited diplomat, there has been a bombarding of the Foreign Office with letters trying to persuade them to request St Lucia to waive my client's immunity."
Ms Estrada, 53, whose husband has already divorced her under Saudi law, claims to have found out about his marriage to Loujain Adada, a then 24-year-old former MTV presenter, around the time of her 50th birthday party in 2012. The American former model lives in London with the couple's 13-year-old daughter.
A statement from the office of St Lucia's Prime Minister, Kenny Anthony, said: "While the government fully respects the decision of the FCO to make such a request, it is not satisfied... that a compelling case has been made out to grant a waiver of the diplomatic immunity of Dr Juffali."
Register for free to continue reading
Registration is a free and easy way to support our truly independent journalism
By registering, you will also enjoy limited access to Premium articles, exclusive newsletters, commenting, and virtual events with our leading journalists
Already have an account? sign in
Register for free to continue reading
Registration is a free and easy way to support our truly independent journalism
By registering, you will also enjoy limited access to Premium articles, exclusive newsletters, commenting, and virtual events with our leading journalists
Already have an account? sign in
Join our new commenting forum
Join thought-provoking conversations, follow other Independent readers and see their replies