Scandal-hit Mid Staffordshire NHS trust 'to be put into administration'
Regulator making move 'in order to safeguard services for local patients'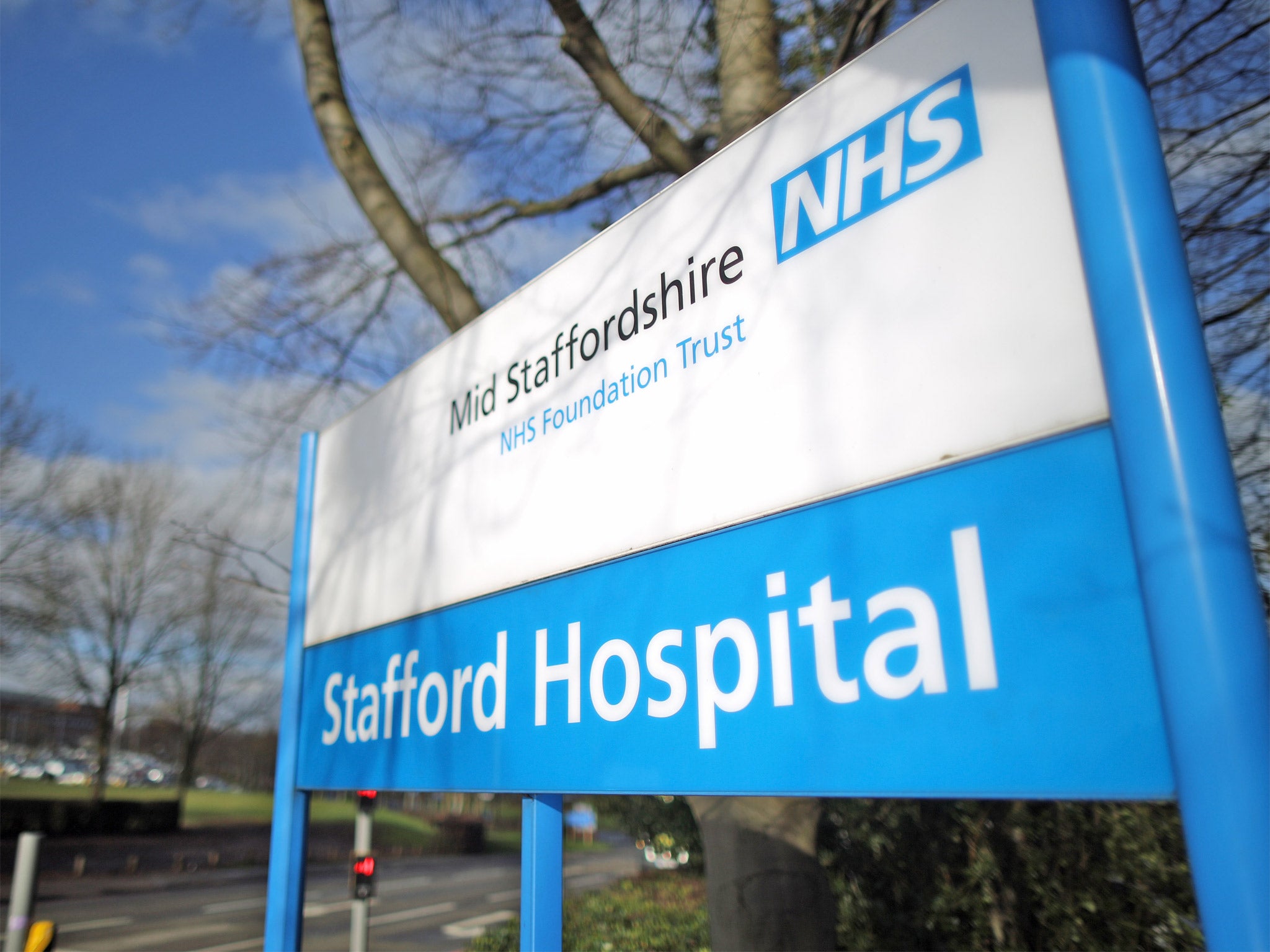 The scandal-hit Mid-Staffordshire NHS Foundation Trust is to be put into administration, an NHS regulator has announced.
The move comes two months after officials from Monitor, the NHS Foundation Trust regulator, concluded it was "clinically and financially unsustainable" after it was revealed it would need a subsidy of £73 million over five years to keep it afloat.
Monitor said it was making the move "in order to safeguard services for local patients." The trust is likely to be broken up and some services transferred elsewhere.
Last month a public inquiry into failings at the trust said patients had suffered "appalling" care between 2005 and 2009 and that the trust had put "corporate self interest and cost control ahead of quality and patient safety".
The trust has been the subject of three inquiries in the last four years and the damage to its reputation has made it difficult to recruit medical staff and retain the confidence of patients.
However, existing patient services have been a clean bill of health by the Care Quality Commission.
Monitor is consulting the Health Secretary, Jeremy Hunt, and other organisations about its proposed move but it is unlikely to be opposed. Once it gets the go-ahead it will appoint special administrators to take over the running of the Trust.
The special administrators will produce a plan for the reorganisation of the trust which will go out to public consultation. Any changes proposed would require the approval of the Secretary of State.
Mid Staffordshire is the first foundation trust – the flagships of the NHs – to be put into administration, and only the second NHS trust after the South London Healthcare Trust suffered the same fate last year, following a report showing it was losing over £1 million a week.
David Bennett, Chief Executive of Monitor, said: "We are now consulting on whether to appoint Trust Special Administrators with the expertise to reorganise services in a way which is clinically robust and sustainable. Their priority will be to make sure that patients can continue to access the services that they need and they will work with the local community to do this."
"Taking into account the consultation process, it would be several weeks before Trust Special Administrators were in place. In the meantime the Trust Board will continue to ensure the current range of services are delivered for patients and Trust Special Administrators would then continue that responsibility."
Join our commenting forum
Join thought-provoking conversations, follow other Independent readers and see their replies